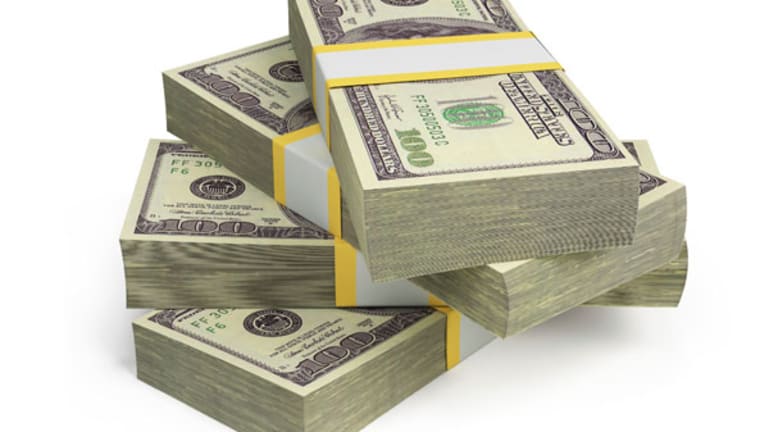 CARD Act Doesn't Help Small Businesses
Issuers are aggressively marketing small-business credit cards that lack protections from the new law.
NEW YORK (TheStreet) -- Yes, the federal CARD Act is in place -- but for small businesses, so are the policies for interest rates and fees that were criticized as too punitive and prompted the reforms in the first place. CARD applies only to consumer credit cards.
The use of business credit cards has significantly increased in recent years. According to the Federal Reserve, a little more than a third of small businesses used business credit cards in 1998. Now that rate stands at about 64 percent. But that's not enough for the banks.
Issuers are aggressively marketing credit cards to small businesses. According to
, issuers mailed out 46 million professional credit card offers in the first quarter of the year, a 256% increase from the 13.2 million offers mailed during the first quarter of last year. During that same period, total credit card mail solicitations increased only 29%, so there is an emphasis on the business sector among issuers. Some of these professional offers seem to be crossing over and landing in the hands of consumers.
The terms and conditions of professional credit cards are a bruising step backward for consumers finally benefiting from almost all of the CARD Act protections. Signing up for a small-business card returns consumers to the less-protected loans with penalty rates close to 30% that can begin the day after a late payment, immediate interest rate increases for any reason and total payments applied to the balance with the lowest rate first.
Small-business owners question why the corporate credit cards don't get the same protections as consumer cards. One argument against extending the protections is that it would restrict credit to borrowers. Banks say restricting their ability to "price for risk" will force them to reduce credit and raise rates.
The
National Small Business Association
has lobbied for legislation to include small-business cards in CARD Act protections, but for now small business are stuck. It may be tempting to use personal cards for business for CARD Act protections, but that may not be wise. Interest payments on a consumer credit card are not a business expense tax write-off. Separating business expenses from personal expenses can also create an accounting nightmare.
Business debt that appears on personal credit cards can negatively affect your credit score. An important factor in a FICO score is amount of debt you have as a percentage of your available credit -- ideally about 30%. If business debt is put on your personal card, it increases this debt-to-available-credit percentage, which usually lowers your credit score.
Bank of America
(BAC)
now extends many of the CARD Act protections to small-business credit card customers, including an agreement not to raise interest rates on existing balances and 45 days of notice on rate changes.
-- Reported by Bill Hardekopf of LowCards.com.
Bill Hardekopf is chief executive of
, which compares and rates more than 1,000 credit cards. He is the co-author of "The Credit Card Guidebook."