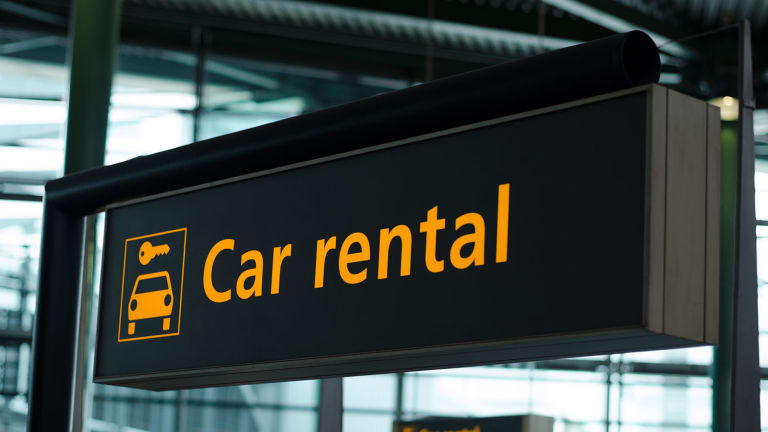 NEW YORK (MainStreet) -- Summer travelers may have their favorite and highly specific vacation destinations (think camping, beaches, or their favorite overseas ports of call), but when it comes to buying auto rental insurance on the trip, they're in the dark with no GPS to get back on track.
Check these statistics out, from the online auto insurance service site Insuremyrentalcar.com and YouGov.com, and see if they don't ring a bell when you look in the mirror:
- 26% of U.S. drivers renting a car have driven without fully understanding what insurance they had and what it covered.
- 25% don't know what collision damage waiver (CDW) is, and over a third (36%) don't know what loss damage waiver (LDW) means.
- 39% are not aware that they could be potentially liable to the rental company for the full cost of the car if they don't have the right insurance; and 6% normally drive rental cars without any CDW/LDW insurance protection at all.
- 17% of auto rental consumers will use their credit card, and 39% will use their own auto insurance, even though both only offer "secondary" coverage, according to Insuremyrentalcar.com, thus leaving themselves wide open to steeper charges.
"People need to get their heads around car rental insurance, particularly when the potential replacement cost for a mid-size car is about $30,000, as ignorance could cost them dear," says Ernesto Suarez, chief executive officer at Insuremyrentalcar.com.
"Often travelers assume that either their credit card or auto insurance protects them if their rental car is damaged," he adds. However, many aren't aware that credit card collision coverage is normally only secondary cover, meaning it will only pay out what can't be recovered from other insurance. This could lead to a big hit on a traveler's regular auto insurance if the rental car is damaged."

Additionally, for credit card policies to be valid, the rental car has to be paid for on that credit card, Suarez notes.
Consumers who have hit the open road without understanding their auto rental insurance needs (and policies), are taking big risks.
"On a recent trip to England, for the first time in my life, I can say that not taking the policy was a mistake," says Barry Maher, a business consultant, author and speaker based in Corona, Cal. "I knew I was covered outside the U.S. Still I was driving on the left (the wrong side of the road), with a manual transmission, shifting with the wrong hand, and dealing with roundabout after roundabout."
"Imagine the hassle if I had to use my auto insurance in another country, 5,000 miles away to cover a claim," he adds. "That would be far more annoying than paying the admittedly overpriced rental car insurance."
Buying the liability insurance from the car rental company is another common, but easily avoidable mistake for travelers. "If you already have auto insurance, you don't need it," says Ryan M. Hanley, head of marketing for TrustedChoice.com, a consumer insurance agent web portal. "Liability arising from a rented auto is covered by practically every auto insurance policy."
"On the flip side, not buying the liability insurance form the car rental company if you don't have auto insurance is a big mistake," he adds. "For people like New Yorkers without a car or auto insurance, it's a must."
Also, watch out for upselling by auto rental dealers - some will try to purposely try to withhold information to get you to upgrade your vehicle, states CoverHound.com, a car insurance comparison shopping website. "Also, you'll likely have to turn down a series of questions relating to extra features like GPS, security systems or Internet radio," the company notes. "These tactics are simply ways to get you to pay for more than what you actually need. And they can add up quickly if you're not careful."
Lastly, know that timing can be everything when renting a vehicle and adding insurance to the deal. "When renting a car, the biggest mistake travelers make is purchasing car insurance when you don't need it," says Barry Choi, a personal finance and budget travel expert with Moneywehave.com.
Between your home auto insurance and your credit card benefits, the odds are you probably have enough coverage, he adds, but be sure to check first. "Call your home auto insurance provider first to find out exactly what you're covered for, after that check with your credit card provider to see if they offer any car rental insurance as a standard benefit," Choi advises. "The last place you want to purchase insurance is when you arrive at the car rental desk. After a long flight, cranky kids, and the excitement of your holiday, you might agree to anything just to get your adventure started. The money you save on unnecessary insurance can be used on a nice meal while on your vacation."
Auto rental insurance is the last thing you may want to handle before going on a fun summer trip. But if you don't have the right information, and make some common mistakes, you may be recalling the trip for all the wrong reasons if something goes awry  and you didn't make the right insurance call.