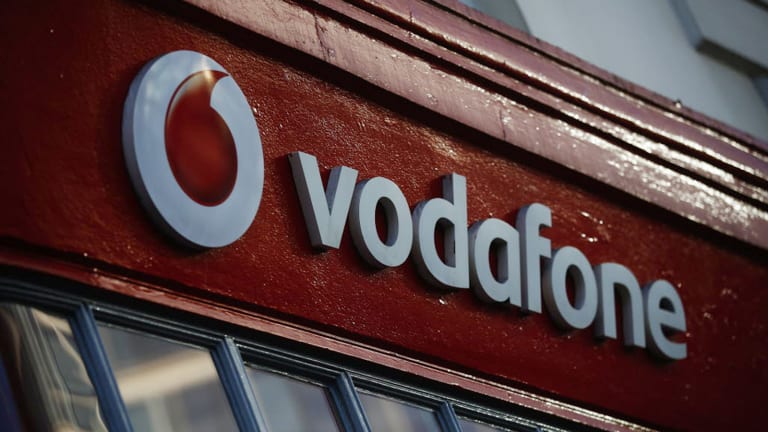 Can We Make New Maternity-Leave Policies That Are More Generous?
Vodafone will now offer new mothers 16 weeks paid maternity leave--as well reduced hours at full salary for the first six months after returning to work. Is that the future?
NEW YORK (MainStreet) — Before 35-year-old Suzanne Zachariou of Brooklyn had her first child back in 2012, she was working as a full-time hair stylist in Manhattan.
After her daughter was born, though, her bosses at her workplace of seven years told her they could only hold her position for her for six weeks (without pay), after which poinf she would be replaced. But Zachariou needed more time to recuperate, as well as more flexible hours upon returning to work. Her employer would offer her neither. So her husband and she decided she would stay at home with their daughter until she was of school age and live only on his salary as a Windows Systems engineer for Mount Sinai Hospital.
"A nanny or daycare would be too much money to justify me working part-time elsewhere as my whole paycheck would just go toward that," says Zachariou. "So for the past three years we've been living on half the income we used to make while trying to get ahead in Brooklyn, but we can't."
Zachariou's situation is far from rare.
The topic of parental leave--and more specifically, maternity leave--has been all over the news lately, boosted back into the limelight by Patricia Arquette's clarion call during her recent Oscar speech for wage equality for women.
Studies have found that women often earn hundreds of thousands of dollars less than men over the course of their lifetimes--with many of those losses attributed to time lost when women are forced to reduce their work hours or leave work altogether to raise their young children.
Recently the global telecommunications company Vodafone Group announced that it will be implementing a new maternity leave policy on April 1 that could set the standard for other companies. To boot, Vodafone will be requiring all 30 of its operating companies around the globe to offer its female employees at least 16 weeks paid maternity leave at their full salaries by the end of this year.

Upping the Ante on Benefits
In addition to the four months of paid leave, Vodafone will also allow new mothers to work only 30 hours a week for the six months after returning from their leave, while still earning their former full-time salaries. This makes it unique from other reduced-hour work arrangements that are almost always accompanied by a salary cut.
"These maternity benefits are intended to give women time to recover from pregnancy and childbirth, bond with their babies and manage the challenges that come with returning to work after maternity leave," said a Vodafone representative in an email to MainStreet about the new policy, which is set to go into effect April 1.
Vodafone's prior policy for women employees in the United States only offered maternity leave at 60% of their salaries for up to 12 weeks and had no reduced-hour arrangement for transitioning back to work.
Though some other superstar employers like Yahoo and Google, offer as much as 16 and 18 weeks of paid maternity leave respectively, many companies offer far less, while most others offer none at all. In fact, only 12% of U.S. workers have access to paid family leave, according to the Bureau of Labor Statistics. The average maximum is seven weeks of paid leave.
Women currently make up approximately 35% of Vodafone's global workforce--yet only 21% of its international senior leadership team. Meanwhile, 65% of women who left the company following the end of their maternity leave, did so within the first year.
Though Vodafone's workforce in the U.S. is pretty small--comprised of approximately 500 employees--the new policy will make it one of the most generous in terms of maternity leave and flexible working options for new mothers in the nation.
According to the Vodafone representative, the company's new policy is part of a larger effort to ensure a higher retention rate of female employees.
Echo Effect?
Vodafone's new policy has already struck a positive chord with many advocacy groups.
"Studies show that moms with access to paid family leave are more likely to be back in the labor force one year after having a baby," says Kristin Rowe-Finkbeiner, the Executive Director/CEO and co-founder of MomsRising.org, a national organization that advocates for economic security for families. "Paid leave reduces worker turnover and the costs associated with recruiting and training new employees, and it increases worker loyalty."
41-year-old Liz Fish of Natick, Mass, who is an editor at a trade publication, does not have a maternity leave policy at her place of work and would benefit from a system similar to the one Vodafone has instituted. When her third child was born last fall, she was forced to file for disability in order to get six weeks of paid leave to spend time with her newborn child--but at a substantial pay cut.
Fish is at least fortunate enough to have a job where she can telecommute entirely from home and work flexible hours; as long as her deadlines are met, it doesn't matter when she works. Otherwise, she wouldn't be able to continue working full-time.
"As a nursing mother, I can't be separated from my baby for more than a few hours at this point, and while that timeframe increases, it won't stretch for a few days until she is fully weaned at 12 months," says Fish. "And, whether rational or not, I find it somewhat offensive that having a baby would be considered a disability." 
The policies in place may be but a vestige of times gone-by with less family-friendly policies and fewer two-income households.
MomsRising.org's Rowe-Finkbeiner notes that the Family and Medical Leave Act has not been updated in 20 years. In the meantime, the Family and Medical Insurance Leave Act, or FAMILY Act-- which would create a national insurance program that would allow eligible workers to take up to 12 weeks of paid leave--was recently re-introduced into the U.S. House and Senate.
"The reality is that women comprise half of our nation's labor force, and 81% of women become moms by the time they're 44," says Rowe-Finkbeiner. "Access to paid family leave boosts women, families, businesses, and our economy. It's smart policy for businesses and for our nation as a whole."
--Written by Laura Kiesel for Main Street