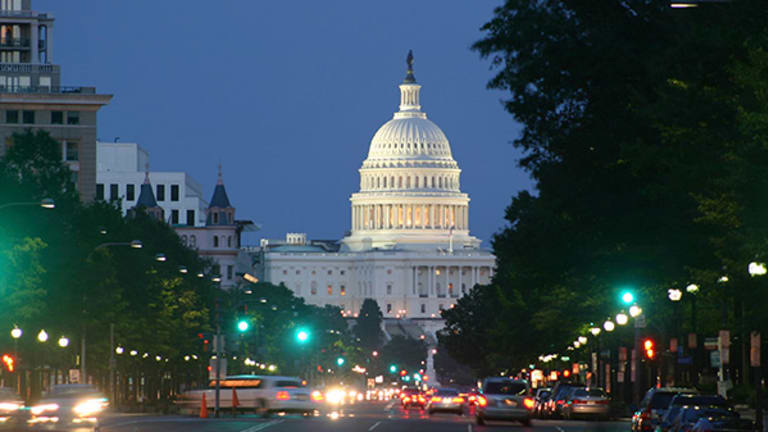 Can the Repeal of the Fiduciary Rule Harm Your Annuities Investments?
Annuities are in the news as Trump's appointee to head the Department of Labor spars with Sen. Warren. Here's what investors need to know.
Editors' pick: Originally published March 26.
If you've been following news coverage of the confirmation hearings of Alexander Acosta, Donald Trump's appointee for head of the Department of Labor, you know he's been taking heat from Massachusetts Democratic Senator Elizabeth Warren over the fate of something called the fiduciary rule.
Here's why this development matters to your wealth-building strategy.
This rule is actually a change to the set of rules that control how financial advice is given. According to the measure, financial advisors can no longer favor investment products that give them personal kickbacks over other instruments that would have a better impact on their client's long-term yields, along with prohibiting other "tricks of the trade" that profit investment professionals at the expense of retirement savers.
The rule is slated to take effect on April 10, which means it's a hot topic for the next Department of Labor boss. Especially since Trump has vowed to overturn the rule. That's because he and his cronies on Wall Street who receive the benefits of investment advisory not being fiduciaries argue that the rule would limit the variety of financial instruments advisors could offer their clients. Also, they estimate that it could cost the advisory industry as much as $20 billion in lost profits.
Acosta has said he'll follow Trump's lead on the nixing of the fiduciary rule, a statement that has drawn a considerable tongue-lashing from Massachusetts Democratic Senator Elizabeth Warren.
Warren has been a defender of the fiduciary rule from the get-go, and she argues that it would have a far-reaching positive effect on boosting retirement savings and putting the kibosh on unethical abuses. "It's far too easy for an advisor to sell just one more annuity, regardless of whether it is a prudent choice for the investor, when a free vacation or an international cruise is waiting for him on the other side of the sale," she said.
Warren uses annuities as an example because they're a good choice for retirement savers who want steady income in the future. Here's how they work: you pay into annuity (usually offered by a life insurance company) now, and the company promises to repay you with interest at a later date. Some annuity products will even pay you for the rest of your life.
Some analysts predict that the implementation of the fiduciary rule would decrease annual annuity sales by more than 30%, to $40 billion. But even if Trump's executive order to cancel the rule were overturned, these instruments would still pack a wallop for your retirement portfolio. That's largely because the companies offering them would need to make annuities more attractive for investors in an increasingly competitive environment.
In fact, if Trump's plan to drop the fiduciary rule succeeds, it may be better to look elsewhere for profits - away from the fat cats who don't have your best interest in mind.
Stocks that pay generous dividend income are always good for your retirement portfolio. The "Dividend Aristocrat" list includes the 51 stock on the S&P 500 that have increased their dividend yields steadily for at least 25 consecutive years. Some of the world's greatest legacy stocks - such as Johnson & Johnson (JNJ) - Get Free Report , Abbott Laboratories (ABT) - Get Free Report , and PepsiCo (PEP) - Get Free Report - are on there. That's not to leave out REIT HCP HCP, which currently pays a yield of 6.8% - that beats the rate of many annuities, plus you can start getting paid now (on top of regular stock gains).
Warren Buffett reaped $4.9 billion by making this one small change to his investment strategy. It's the closest you'll ever get to NEVER losing money while investing. I made $185 every day over 1,586 days doing this. Is it time for a change that will lead to more money in your pocket? Get the full details here.
Editors' pick: Originally published March 24.
John Persinos is an analyst with Investing Daily. At the time of publication, he owned stock in Johnson & Johnson.