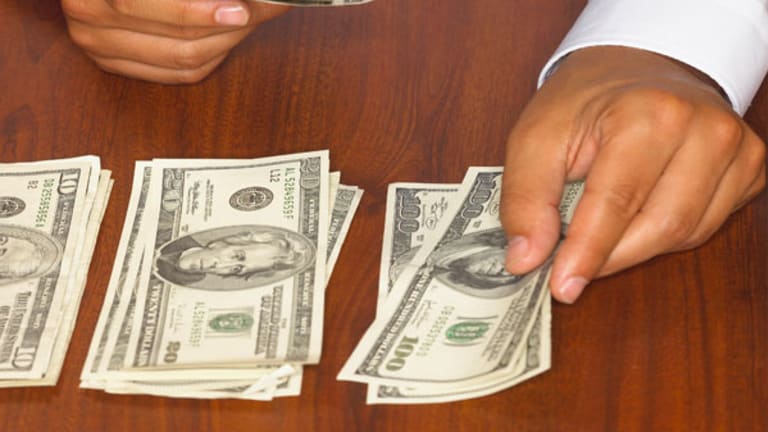 Publish date:
Calming Client Concerns in a Rising Interest Rate Environment
Worried investors need to "keep an eye on the prize" of fixed income investing.
Worried investors need to "keep an eye on the prize" of fixed income investing.
By Hal M. Bundrick
NEW YORK (
)--The concern over rising interest rates is currently a top-of-the-mind issue for bond investors. Advisors are facing the questions daily from white-knuckled clients holding large fixed income portfolios. Tom Dalpiaz, a portfolio manager at
, says when worried investors declare "Bonds are getting killed today", it's a statement about as meaningful as saying, "The weather in the United States wasn't good today". Dalpiaz says that it depends on where you are.
"Whether it's the need for reliable after-tax income, relative capital preservation, or overall safety, these needs don't get to take a day off just because market conditions become unfavorable," Dalpiaz says.
Read: The CFPB Has Accomplished a Lot Despite Republican Resistance
He says it is all a matter of the duration of your bonds -- and of your portfolio as a whole.
"Duration is expressed in years but its most valuable function is to indicate a reasonable expectation of potential volatility should interest rates rise or fall," Dalpiaz says. "A portfolio with a duration of 4 years is expected to decline in principal value by 4% if interest rates rise 100 basis points (one percent). Duration can be shortened by reducing the final maturity of bonds you purchase or hold in your portfolio. It can also be reduced by buying or swapping into bonds with above average coupons. The increased cash flow provided by above average coupons delivers a portion of the return back to the investor more quickly, thus reducing duration and tempering expected volatility."
Read: BMW i3 Enters the Electric Scrum
Being concerned with the day-to-day fluctuations in bond market values ignores the original yield to maturity (or to call) that the investor earns, Dalpiaz says. If the bond isn't sold in a knee-jerk panic reaction.
"A total return measurement is simply a snapshot of what happened to interim bond values, and the coupon income earned, for a particular time period. It does not alter that prize of bond investing: original yield to maturity or call," he says.
Read: Royal or Not, Take These Financial Steps With a Newborn
Investors can be reminded of these important considerations regarding fixed income investing:
When rates are rising, investors' focus on potentially negative total returns often makes them forget about the more attractive yields that can be captured. A well-designed maturity schedule of bonds coming due at regular intervals can help investors capture these higher yields.
Investors don't have to rely solely on a schedule of bond maturities to dictate reinvestment opportunities. They can also improve the portfolio by performing appropriate bond swaps to capture higher yields.
Consider being more deliberate in the pace at which cash is earmarked for bonds in a rising rate environment. However, avoid the volatility and timing risk of large swings back and forth between sizable cash positions and being fully invested.
"We believe bonds can still play a role in a balanced investment program even in a rising rate environment," Dalpiaz says. "Knowing what you own in the bond universe from the perspective of asset class, maturities, coupons, bond features, duration, and credit is an essential tool for bond investors, particularly in these challenging markets. It could make the difference between sticking with an asset class that can still perform important investment tasks and unwisely abandoning it altogether."
--Written by Hal M. Bundrick