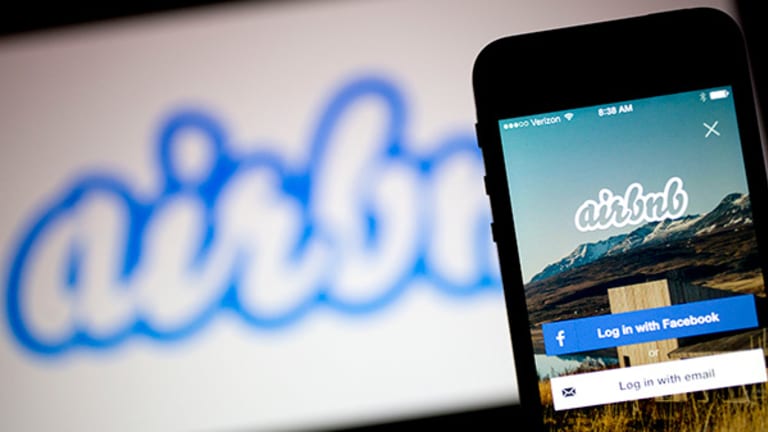 Calculating the Downside of Being an Airbnb Host
The money looks easy - but big strings may be attached.
NEW YORK (MainStreet) — The benefits of being an Airbnb host are plain and palpable. An underutilized housing asset is transformed into a source of revenue, and through Airbnb or its competitors, it is effortlessly -- as far as the host goes -- marketed to an international audience. But understand: there is a downside -- a big, largely undiscussed downside.
First, however, devour the upside: people are turning spare bedrooms, vacant apartments and little-used second homes into cash cows. Airbnb -- whose inventory includes everything from livingroom couches to mansions -- has noted that in New York "the typical host earns $7,530 per year." Other cities have different results, but everywhere hosts are pulling in thousands of dollars annually.
Not too shabby.
Except: there also is a downside to being a sharing economy host, and the negatives go beyond the obvious. As for the obvious, there are four big ones: many cities are looking at blocking Airbnb (some already have); many homeowner and condominium associations flatly ban short-term rentals; most standard apartment leases forbid subletting); and most standard homeowner's insurance policies do not - without additional riders - fully cover use of the property as a short-term rental. Fines, evictions and insurance cancellation can, sometimes, result. Know the risks.
Even knowing the big four risks, millions of us nonetheless are plowing ahead with putting our underutilized real estate into the sharing economy. But also know: there are still more downsides that rarely are discussed. Such as?
Time lost. Andrew McConnell, the CEO of VacationFutures, a wholesale marketplace for vacation rentals, said that on average a host will spend eight hours a week prepping and managing a property. That's fact: rooms and houses have to be prepared for incoming guests (sheets and towels washed, windows cleaned, etc.), and even when that work is subcontracted out, it has to be supervised. And paying for the prep and cleanup directly slices into the profits.

Still more time is lost. "It's less passive income than renting out the space," said Airbnb host Shawnee Huie, who explained that time spent goes way beyond prep. She elaborated: "You are the front desk and concierge too. So responding to inquiries, coordinating check ins, etc." Guests have questions - where can I park? What's the best Italian restaurant in the neighborhood? Is there a good brew pub? And it's on the host to answer all the Qs, many of which are sent by people who wind up booking elsewhere.
Your schedule is secondary. Just about every host notes the inconvenience of necessarily being on property for guest check in and often, too, for check out. The guests' schedules trump yours.
Nobody quantifies this time component, but figure more than a few hours a week fielding inquiries - create form letters is advice from multiple hosts - for accommodations in prime, popular areas. And another hour or two a week doing check-ins and check-outs.
But then it gets uglier. A host has to be prepared for, shall we say, unpleasant guest behavior.
Listen to Kojenwa Moitt, a Toronto PR exec, who has a bedroom listed on Airbnb at $65/night: "We just put up a guest for the Toronto International Film Festival. He had written and acted in his own film and came to screen it and take part at TIFF, which we thought was nice. He was fine until one night he came staggering home with some girl he had picked up at 2 a.m. at the bar. It's one thing if he had been discreet, but he was too drunk to find his keys, and so it rattled the household….We figured people would just know better and wonder if the hassle is worth the payout in the end."

In Portland, Ore. host Beth Fernandez has this to say: "The downside is that people who get things for less -- a studio cottage in a great neighborhood with art and designer decor -- still find something to bitch about. You could never find a hotel nicer than our place. Ann Sacks tiles, heated floors, new bed, etc. But they still complain after paying only $99 in an area where the hotel market is getting high $200s."
Sus Wilder in Perth, Australia, has a similar beef: "Many potential guests waffle back and forth trying to get the price down and waste one's time, so I pulled my guest room and villa rental off."
Bottomline: Airbnb revenue is not effortless. Earning it takes work and also a bit of luck in who the guests turn out to be. Nobody is saying Airbnb is bad for hosts, but it's not free money.

This article is commentary by an independent contributor. At the time of publication, the author held TK positions in the stocks mentioned.