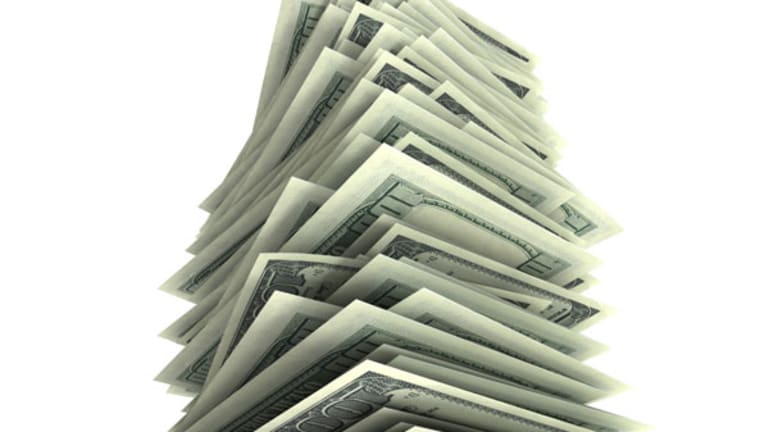 Buying Discontinued H-P TouchPad Has Risks
Just because the price is slashed doesn't mean a discontinued gadget is a good buy.
NEW YORK (MainStreet) -- Apparently all a company needs to do to get a new tablet to catch on with consumers is stop making it and slash the price by 75%.
H-P
(HPQ) - Get HP Inc. (HPQ) Report
announced that it would
discontinue its TouchPad
(along with the pre3 smartphone) due to lackluster sales and proceeded to drop the price on the cheapest version of the tablet by $400, to just $99. Sure enough, the TouchPad rocketed to the
top of Amazon's bestseller list
for computers and accessories. The price tag proved too good for consumers to resist.
Just because the price is slashed doesn't mean a discontinued gadget is a good buy.
But there are drawbacks to buying a discontinued product, particularly a tech product.
"Today's consumers (rightfully) have come to expect that when they buy a device, they've bought at least one update to the device's operating system," says Adam Pash, editor-in-chief of consumer tech site
. "When a product is discontinued, that goes out the window. The device you have now is the best it'll get -- at least in terms of what the manufacturer is going to provide you with."
For a product such as the TouchPad, that might mean no major software updates to enhance the way the tablet functions, few if any new apps to enjoy on the device and presumably fewer accessories as H-P focuses its resources on other product areas.
Even so, buying a TouchPad now isn't quite as risky as buying other discontinued products, in part because of the low cost and the fact consumers are likely to replace tablets relatively quickly anyway.
"Tablets are essentially a two-year product and will certainly change a lot in the next 24 months," said Rob Enderle, principal analyst for tech consulting firm Enderle Group. So the fact that the discontinued TouchPad might be out of date in a year's time may not seem like a large value loss, especially given the major price reduction. "If it were something like an automobile that requires a lot of service and you plan to keep it for a long time, then the risk is pretty high."
The risk would be greater still if it were revealed that H-P was not only discontinuing the product but going out of business altogether, since it's the manufacturer. According to Enderle, if the company was no longer in business, it would stop providing maintenance for the product and there is the potential it would stop honoring the warranties of its customers.
These last risks wouldn't be a concern if H-P merely sold the product rather than made it, as was the case when consumers bought discounted e-readers made by another company from Borders during bankruptcy.
"If only a seller goes under, the manufacturer is still there, and still has an interest in making its devices attractive to consumers," Pash said. "That includes providing support and updates."
Given the risks that come with these purchases, though, one might wonder why consumers flock to such discontinued items. Ultimately, it all comes down to the price.
"Most tablets will set you back at least $300 or $500. With the TouchPad, you're buying a lot of tech for $99," Pash says. "The catch is that the operating system that's running on that hardware is frozen in time, and it really could be better."
If, however, your goal in buying the TouchPad in particular is to resell it or give it to someone as a gift for the holidays, you might want to rethink your plan. Unless you're able to sell it right now for a profit, Enderle argues the device will quickly become obsolete as other tablets on the market evolve. As for the gift idea, don't even get Enderle started.
"You shouldn't get these as gifts unless someone has specifically asked for it," Enderle said. "The whole point for giving a gift is that someone feels gratitude for you giving it to them, but giving someone a discontinued product may just end up being a hassle for them."
>To submit a news tip, email:
.
RELATED STORIES:
>>The Crazy World of Consumer Kiosks
>>Spot the Difference: 10 Price-Match Policies
>>Denim Wars: Who Has the Best Deal for Back to School?
Follow TheStreet.com on
and become a fan on