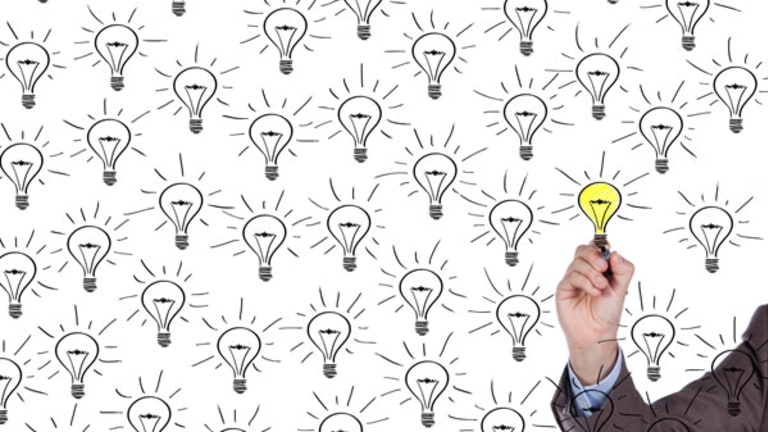 Business Beware: Do's and Don'ts of Hiring
If your company is starting to hire, heed these warnings.
If your company is starting to hire, heed these warnings.
There are more than 14 million people looking for work, and many could make good additions to your company.
But just because it's a buyer's market doesn't mean you should throw up a description on the job boards. Hiring someone is expensive. Landing a bad candidate can be disastrous. So, if you're in the enviable position of being able to hire, here are 10 things recruiters and HR experts say you need to keep in mind before and during an interview:
Know yourself:
Hiring someone who will be a good fit means you first have to know what your business stands for and what its culture is. You'll need it to figure out whom you want to hire and also how you may need to adjust that culture when adding a new person. "When you've been a team of four or five people and you've been working together for five to 10 years, you take a lot for granted," says Heidrick & Struggles' partner Alex Alcott, who leads the investment bank sector in North America. "A new person has to learn all that. One person coming into a team can cause problems if they don't understand and fit the working style."
Conversely, if you have a unique corporate culture, it can be a powerful tool to woo the best and the brightest.
Get the job description right:
Too often you have a set of tasks that need to be done so you think hiring someone to do them all is the answer. Wrong, says Kathleen Kurke of the
. Those tasks may require conflicting personalities. So be realistic about what you want done.
Be open-minded:
Given how many people have downsized since the recession started, now is the time to upgrade on talent. Consider candidates with big company experience but also don't hesitate to question them on their reasons for moving to a smaller company.
Plan for the future:
Also consider talent in areas that you plan to grow in. Kathryn Ullrich, president of
, helped a family-owned resort venture locate an executive with an investment banking and real estate background for chief financial officer. For a $100 million software company, Ullrich, who is also associate director of the Alumni Career Services at UCLA's Anderson School of Management, has been able to get former chief executive officers through the interview door.
Just as you can upgrade for talent, you should consider succession plans, warns Jeanne Sturges, managing editor of
. "If you have a knowledgeable worker leave, will that leave a huge gap? Right now you have a broad range of ages but think about when the baby boomers leave, and many will as soon as they are able. So what are you doing now for the Gen Xers and Yers while you still have these older workers in the system?"
Establish a process:
Being the tortoise can mean losing out on a great hire. Decide who will make the final decision. When it comes to hiring, it is as much about the person's experience as it is about whether you think you can work with this person, explains Jim Barnhill, managing partner of accounting and finance at
in Atlanta. But if there are six decision makers, no candidate is ever going to satisfy every one of them.
Setting up a process also means deciding who will make the pitch for the company. It means crafting together a wish list of candidates. One of the first places you should look is your competitors, recommends says Arline Panitz, president of
Know how to deal:
Good candidates may be more readily available than ever before but that doesn't mean it'll be any easier to close the deal. Know what you're willing to pay. Know what you can offer in terms of compensation. Some candidates may value flexible work hours or the ability to work from home more than a higher paycheck. Unlike big companies, you can better custom tailor a compensation package to each candidate. Simply ask them what it will take for them to take the leap of faith.
Mine that network:
Get the word out that you're looking to hire that ideal candidate. Hit up recruiters. Call up friends and colleagues. Subtly drop the word at social media sites like LinkedIn or business groups you belong to. Just as important: Don't overlook your own staff. Tim Marston, senior recruiter at
, says some 70% of new hires come from employee referrals in one of the teams he works with. These hires tend to stay longer and prove to be a better fit with the company.
At the same time, don't staff with only people who are like you or your employees. "The best diversity is the diversity of thought," says Todd Raphael, editor in chief of
.
Listen carefully:
If you've got some potentials coming in, be sure to pay attention to what they have to say. Details like work history and education are important, but equally paramount to Ford Myers, president of
, is how subjects respond to questions about their accomplishments. "If they have an answer, I'm thinking, 'Can I transfer this person's achievements seamlessly to my company and culture,' " says Myers, who is also author of "Get the Job You Want, Even When No One's Hiring" (Wiley).
The right candidate will be someone who is already working for you during the interview, he adds. The interview is more dialogue than interrogation and the subject is asking equally probing questions about your needs and expectations and thinking about solutions.
Who is Mr. or Ms. Perfect?
Skills vary, depending on the job, but experts agree that the best candidates for small businesses are those who have an understanding of the customer and know how to generate revenue. They are driven, self-motivated, and don't think this is a job. They like challenges, want change and are adaptable. They network, proselytize for you and inspire. They don't accept the status quo and want to do better.
In Silicon Valley, the engineers in highest demand are those "who have a natural curiosity about things," says Michael A. Morell, managing partner at
. "If they only know one to two languages, then this is just a job to them. The best know five to six languages and are looking to learn new ones. They are always trying to figure things out, are on every social network, and are always looking at new features."
When to hire?
You've done your homework and laid the groundwork for an efficient hiring process. But sometimes the best hires are the ones you don't necessarily plan for. If you find someone who "can be a game-changer for your business," says ERE Media's Raphael, "gobble him or her up and then figure out what they're going to do afterwards."
Lan Nguyen is a freelance writer based in New York City. She has written for the New York Daily News, The Wall Street Journal, Worth magazine and Star magazine.