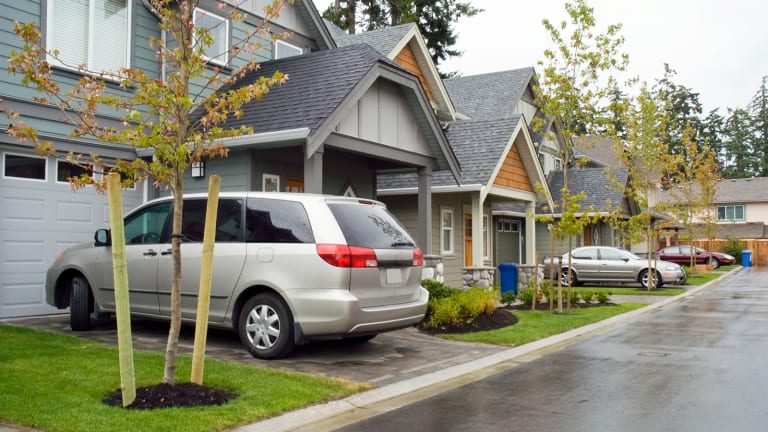 Bundling Your Insurance Pays Off -- Sometimes
Insurance policies are like your cable and internet service: You can bundle them for a discount, but it isn't always the best deal.
U.S. consumers have become all too familiar with bundling.
There are still people paying for telephone land lines just to get a better deal on cable television and Internet service. There are folks who'll just take the rental car if it helps them save on the airfare and hotel stay that comes with it. But does this idea work just as easily with insurance?
Sure, you can put your car and home insurance under the same company's umbrella, but does it always make sense? According to InsuranceQuotes.com, U.S. consumer save an average of 16% ($295 a year) by bundling their insurance. However, the discounts can vary drastically. If you live in Louisiana (where bundling saves you $548 a year, on average), Oklahoma ($489), Texas ($429), Mississippi ($405) and Kansas ($403), this might be a good deal. However, it's somewhat less of a bargain if you live in Idaho ($172), Vermont ($174), Utah ($183), West Virginia ($184) and Virginia ($189). A 22% discount in Georgia becomes only an 8% discount when you cross the border into Florida.
"In most cases, you're going to save money by bundling your policies together, but I always tell people to get quotes together and separately," says Laura Adams, senior analyst for InsuranceQuotes.com. "Every situation is unique and some people are able to save money by splitting their policies between different insurers."
Also, not everybody is an ideal test subject for InsuranceQuotes.com and survey company Quadrant Information Services: A hypothetical 45-year-old married woman with a bachelor's degree, excellent credit score and no lapse in coverage. Even that individual only saw 11% savings when the bundles was changed to car and condo insurance -- or as low as 7% in Florida, Rhode Island and Virginia. What about car and renter's insurance? You're only 8% better off, or 6% better off in New Jersey. Even then, it's only because insurance companies know that customers who bundles two insurance services are more than likely to throw a third in there for life insurance, a vacation home or something else -- especially if they're starting from scratch.

"A couple doesn't necessarily use the same insurance company for their vehicles before getting married," says Richard W. Lavey, president, personal lines and chief marketing officer at The Hanover. "But, it's usually more convenient and can result in multi-car discounts if all autos are combined in a single policy with a single insurance company. The same thought applies to any other items a couple may have insured -- whether it's a home, a boat or a car: Placing all insurance policies are with one company, as an account, can earn policy premium discounts for the couple."
Meanwhile, market research firm Corporate Insights notes that bundling may be the only way to get young consumers to even consider renters or life insurance. With cost by far the most important factor for Millennials considering insurance, Corporate Insights notes that insurance companies should look to state-mandated auto insurance as their window to get younger consumers into renters and life insurance plans. Making it simpler for these consumers to go online and get exact quotes -- or to show them benefits similar to car-monitored pay-as-you-drive insurance -- would only help their case.
However, Adams warns that a multipolicy discount shouldn't be the first criteria consumers look for when shopping for insurance. It's important to find the best policy for your particular situation, which means finding insurance that covers replacement costs, collisions, flooding or anything else you're most concerned with. Also, it's worth noting that the net price of purchasing insurance from different carriers can be less than that of bundled insurance -- similar to using different airlines on multiple legs of the same trip. Always get multiple quotes and compare at least three different carriers to make sure you never overpay for insurance.
After all, what's the use of bundling if that package doesn't come with the best deal available?
This article is commentary by an independent contributor. At the time of publication, the author held TK positions in the stocks mentioned.