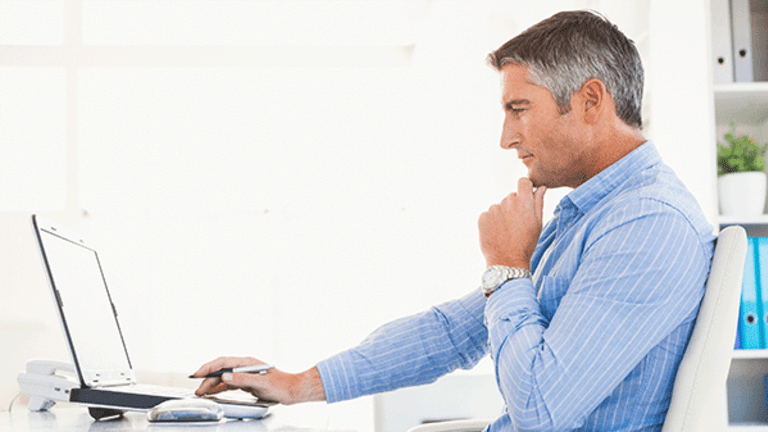 The July jobs numbers deliver bitter-sweet news for economists and for professionals between posts.
On the positive side, the unemployment rate remained at a low 4.9%, with a hefty 255,000 new jobs added in July, according to the U.S. Bureau of Labor Statistics. But a broader reading of the BLS's month-to-month unemployment numbers - called the U-6 number - rose to 9.7%. Additionally, 171,000 more American adults unsuccessfully looked for a job than in June, 2016, and 97,000 more Americans settled for part-time work, rather than finding a full-time job than last month.
If you're in either (or both) of the last two categories, job one is, well, getting a good full-time job. But past that, displaced workers need to generate some much-needed cash income between professional posts, if only to pay the bills and tread water until that next wave of fat paychecks starts hitting your bank account.
Ford R. Myers, career coach, speaker and author of Get The Job You Want, Even When No One's Hiring, is a big believer in having what he calls a "bridge job strategy."
"It's a pragmatic approach to carry you through a difficult employment or financial period," Myers says. "Additionally, bridge income provides the flexibility you need while you continue to search for your ideal position."
Typical bridge income interim options allow job seekers to find work and earn money while continuing to search for the career position they really want. For example, Myers cites part-time or temporary jobs. "Whether it's in the retail, restaurant, business services or administrative sector, here's your chance to find a position in a field you genuinely like," he says. "If you love the products of a particular store, consider working in retail. If you have a passion for cooking, you might want to be a prep chef at a favorite restaurant. Visit businesses in which you have an interest and contact temporary agencies for additional opportunities."
Myers also advises bridge income seekers to explore teaching or substitute teaching. "Experienced professionals are sought after to teach classes and bring a real-world perspective to their students," he says. "Contact the administration of your local school system or the employment office of universities and vocational programs in your area."
Technology also offers a wide array of bridge income options for career professionals between jobs.
"I've built bridge income via a set of websites focused on cruising," says Tanner Callais, founder of GalvestonCruiseTips.com. Callais says he's always been interested in websites and building income from them. "Start-up costs are extremely low and making money via the web offers the most flexibility of any income source. As long as you have an internet connection, you can make money."
Callais says he started making about $100 a month and is now running several different websites, including Cruzely.com. "Last month I earned $3,700, which has been my best month ever," he adds.
Technology-wise, gig-finding web sites such as Guru.com or Upwork.com provide free online platforms for professionals to freelance between jobs, notes Diane Hansen, chief inspiration officer at What Works Coaching, in Carson City, Nev. "For small cash, sites like Moonlighting or Fiverr also do the trick," she says. "The money can come in handy during a job search and also encourage the job seeker to stay sharp."
"Freelancing is an easy way for a professional to remain productive, build a network and, in most states, it can be run as a hobby business if annual income is less than $5,000 under a Social Security number versus a Employer Identification Number or need for state business license," she adds.
Amy Geffen, a careers coach with Geffen Careers in Forest Hills, N.Y., advises bridge income seekers to consider consulting. "If you've been working for 20 years or more, you probably have become an expert in something," she says. "You can certainly use your contacts at all your current and former employers to build a consulting practice in your field."
Geffen advises finding clients through your previous colleagues and past supervisors. "There are always projects that full-time staff is too busy to take on," she says. "Working as a consultant in the interim will add to your income and your skill set and gives you the opportunity to try out new companies, new cultures, and expand your network. You can also find temp or part-time or interim work through agencies that specialize in placing people in interim work."
Also, if you have the energy and motivation, start all over again - go back to school, get an internship, learn a totally new skill, Geffen adds. "Some people I know completed a master's degree to change from print production to recreational therapy, from marketing to landscape design, and from mental health counseling to physician's assistant," she says.
There are myriad ways to build extra household income between jobs, and maybe even make a career out of one of them. And that's a bridge that could well be worth crossing.