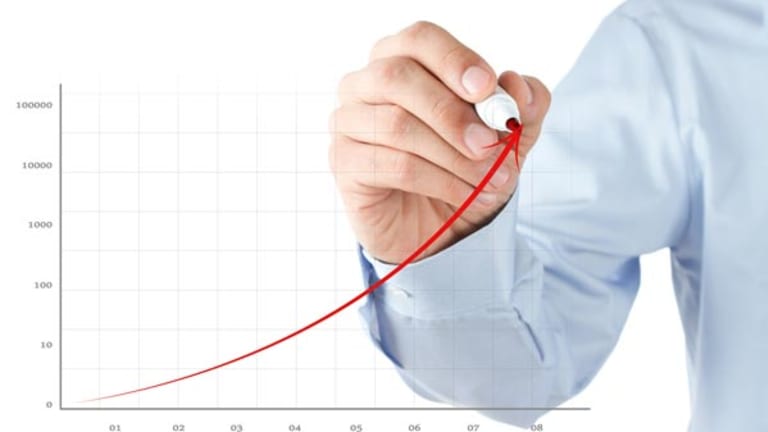 Publish date:
Buffett's Ultimate Vote of Confidence in Berkshire Hathaway
Warren Buffett's most important 'all-in' wager isn't Burlington Northern.
Warren Buffett's most important 'all-in' wager isn't Burlington Northern.
NEW YORK (
) -- Is there life after Warren Buffett for
Berkshire Hathaway
(BRK.B) - Get Report
shareholders?
Sometimes the simplest, most easy to overlook answer to the most complex question can provide the most comfort to shareholders.
The existential crisis renewed this week by the
revelation from Buffett that he has prostate cancer has brought concerns about his CEO succession plan back to the fore.
Look to the most recent annual letter to Berkshire Hathaway shareholders. It's likely no coincidence that in the section of the letter concerning his succession plan, Buffett had this to say:
"Your Board is equally enthusiastic about my successor as CEO, an individual to whom they have had a great deal of exposure and whose managerial and human qualities they admire...When a transfer of responsibility is required, it will be seamless, and Berkshire's prospects will remain bright. More than 98% of my net worth is in Berkshire stock, all of which will go to various philanthropies. Being so heavily concentrated in one stock defies conventional wisdom. But I'm fine with this arrangement, knowing both the quality and diversity of the businesses we own and the caliber of the people who manage them."
The part that stands out in terms of Buffett's confidence in the succession plan isn't the general praise for the unknown successor and the board. It's the inclusion by Buffett in the succession discussion of his 98% net-worth in Berkshire stock.
Most CEOs of major corporations diversify at least to some extent, if not as much as possible, out of concentrated holdings in their company's shares. Buffett, on the other hand, has always said that the best holding period for an investment is forever, so maybe the 98% net-worth in Berkshire shares can be chalked up to being nothing more than a personal investment decision backing up that investing wisdom.
Buffett chooses his words carefully, though, and it doesn't seem like a coincidence that in a discussion of succession he chooses to mention his fortune's 98% concentration in Berkshire shares, as link it to a comment about the managers of his company's subsidiaries.
"Buffett has never sold a share," said David Rolfe, chief investment officer at Wedgewood Partners, which has Berkshire Hathaway as its second-largest holding.
Rolfe noted that it is not just Buffett whose wealth -- all slated for philanthropy -- will be in Berkshire stock for years to come, either. Berkshire chief operating officer Charlie Munger's family will also have the vast majority of its wealth in Berkshire stock. "The implication is that this is their grand investing plan and I think it is a tremendous vote of confidence for shareholders and Berkshire managers," Rolfe said.
Plenty of critics say Buffett talks out of both sides of his mouth. You can also make the case that his personal stake in Berkshire Hathaway can't override or mask
serious questions about the company's growth potential and access to earnings drivers without him at the helm.
Remember when Buffett made his biggest acquisition ever, Burlington Northern railroad, and said it was an all-in wager on the U.S. economy? That statement doesn't just reflect a railroad bet that attracted some skeptics. The biggest Buffett all-in wager of all is the personal 98% wealth concentration in Berkshire Hathaway, the market's best single-stock proxy for the U.S. economy.
Skepticism, or at least a healthy dose of counter-logic about Buffett's wealth will, and should, persist.
"I think Buffett's concentration of wealth in Berkshire is part of the entire Buffett mystique, and is probably not comparable to other CEOs' estate planning. I'm sure that he has that level of confidence in Berkshire's long-term prospects, but even if he was only pretending to be that confident in retaining that much BRK stock, his lifestyle isn't really at risk," said Meyer Shields, analyst at Stifel.
In any event, as succession will remain at the top of the list among concerns of Berkshire shareholders, they can at least see that Buffett is keeping his money where his mouth is, and that's worth remembering.
If you believe in Buffett as being a shrewd investor, the fact that he still hasn't sold one share of his company and has no plans to do so, is an all-in wager by the best investor ever that at least merits an investing footnote.
-- Written by Eric Rosenbaum from New York.
>To contact the writer of this article, click here:
Eric Rosenbaum
.
>To follow the writer on Twitter, go to
.