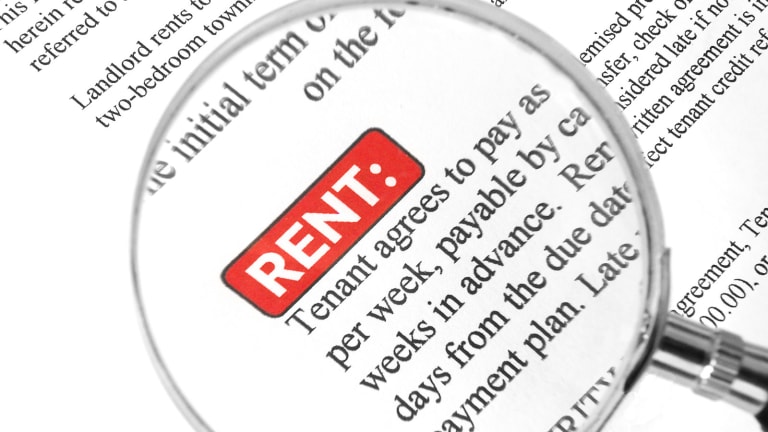 Buckle Up, Renters: Landlords Looking For Bigger Pay Day in '16
Renters are in for a rough ride in 2016, as landlords look to capitalize on lower vacancies.
NEW YORK (MainStreet) - Lower vacancy rates are contributing directly to higher housing rental rates in 2015, and that situation will accelerate next year, according to real estate experts.
According to Rent.com's 7th Annual Property Manager Report, which surveyed 500 property managers across the U.S., vacancy rates fell to 6.8% in the second quarter of 2015 - the lowest vacancy rate in 20 years.
With renters squeezed on available housing, landlords are striking while the iron is hot. Rent.com reports that 88% of property managers raised their rents in the last year, and 68% predict that U.S. rental rates will rise by 8% in 2016.
Not surprisingly, 43% of property managers reported seeing "an increase in the number of applicants who do not meet the income requirements on their own and require a guarantor," the report states. A separate report from Salt Lake City-based Real Property Management pegs 2015 rental rates slightly less, at 5.7% for the third quarter. The report says certain states will are seeing big increases from landlords. Texas, for example, saw rental rates rise by 9%.
"The results of this quarter's report provide additional evidence that rental properties are becoming more prevalent and are in strong demand," says Don Lawby, president of Property Management Business Solutions, LLC, the franchisor of Real Property Management. "Based on several economic indicators that contribute to this trend, we expect strong growth in rental prices to continue nationally through the remainder of 2015."
What's behind the big rise in U.S. rentals? As Lawby attests, it's all about basic economics, as usual.

"In Chicago, the continued rise in rents is all about supply and demand," says Diana Pittro, executive vice president of Chicago-based RMK Management Corp. "Strong job growth has led to higher occupancies, which, in turn, leads to higher rental rates. On average in the Chicago area, occupancies are over 95% - even with thousands of new units coming to market last year."
For renters looking for lower monthly payments, Pittro advises taking matters into your own hands.
"For the average renter looking for a better deal, one thing to know - at least here in Chicago - is that rental prices are rising the fastest on studio and convertible units," she says. "So being flexible in terms of having a roommate and opting for a 2+ bedroom apartment could save money. Leasing in advance, before a new building is complete, can also help secure a lower rental rate."
There's also a structural shift in play that's is impacting rental prices. "Beyond supply and demand, we're in the early stages of a definitive split in the rental market between the traditional, price-oriented renter and a new renter class who bases their living decisions on a number of factors that are more important to them than price," says Steven DeFrancis, chief executive officer at Cortland Partners in Atlanta. 
Just like the consumer who buys a Lexus instead of a Toyota, this new renter is motivated more by factors that appeal to lifestyle preferences rather than a basic need for shelter, notes DeFrancis. "This trend will enable newer, more appropriately targeted property owners to continue to push rates above the commodity-based competitors in a given submarket," he says. 
Demographics are another key factor driving home and apartment rentals higher. "We have the perfect storm of both Millennials and Baby Boomers flooding the rental market at the same time, and many would be homeowners are now renters as a result of the recent housing crash," notes Matt Foster, founder of iRent, a real estate rental marketplace based in Santa Barbara, Calif.

Millenials have been pegged as a generation that prefers to rent, in part because of their recent experience growing up during the largest U.S. housing crash in decades, Foster adds.
"Many experienced first hand the loss of a home.," he says. "At the same time, retirees are flooding the rental market as they become empty nesters. Retirees find themselves downsizing and selling their homes because they simply don't need as much space, and they want the freedom to travel. This often means moving into a condo or apartment which makes their new lifestyle much more manageable, and it allows for them to plan their next move."
Ultimately this means more competition for rentals, all of which is contributing to the overall increase in rents. "There's much more demand in the rental market right now," he adds. 
That scenario, unfortunately, will hit renters harder in the pocketbook in 2016.