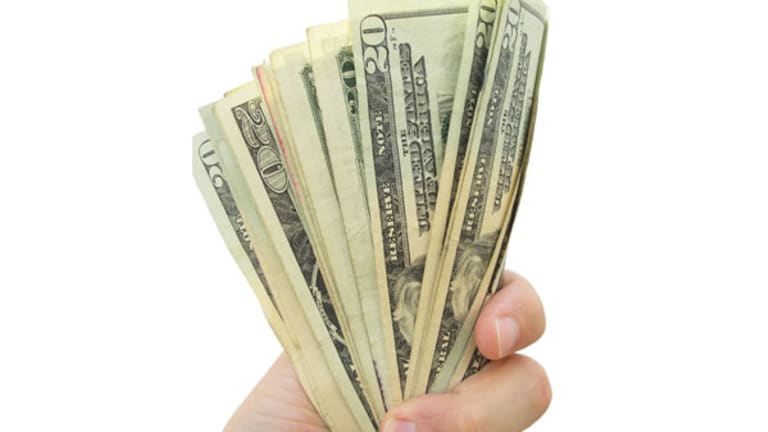 BrightScope Adviser Ratings Tool Goes Live
BrightScope launches service allowing consumers to research, rate and compare financial advisers.
BOSTON (TheStreet) -- BrightScope, a company best known for its ratings and rankings of company 401(k) plans, has launched a free service that does the same for financial advisers.
It's ready to deal with some adviser anger.
BrightScope has gathered publicly available information to make it easier to choose a financial adviser, says Mike Alfred, the company's CEO.
The service, launched Tuesday, aims to provide searchable information that covers everything a consumer would need to make an informed choice of whom to hire for advice, including location, qualifications, amount and types of assets under management, area of specialty, legal disputes, formal complaints and more.
The
aggregates data directly from publicly available sources, including the
Financial Industry Regulatory Authority
and
. Financial advisers can augment these primary sources by claiming their own "Advisor Page" and providing supplemental content.
By analyzing and interpreting this data, BrightScope hopes to provide greater transparency and a useful tool for investors.
"Firm websites and LinkedIn pages don't tell you the things you need to know to make an informed decision, and the amount of time it would take the average person to obtain the information, involving an immense amount of various public records and sources, is endless," BrightScope CEO Mike Alfred says. This often means decisions are made by "going to
Google
(GOOG) - Get Free Report
and typing in the name of the adviser" or using "the referral you get on the golf course or from a neighbor."
Alfred has two words to sum up a selection based solely on such word of mouth: "Bernie Madoff."
"The big picture idea here is that we believe there are close to a million people who call themselves financial advisers around the country, and we don't think that there is enough data out there for consumers to really do due diligence, not just for their current adviser but advisers they might want to work with," he says."There is no easy way for consumers -- unlike a mutual fund, where you can just go to
Morningstar
(MORN) - Get Free Report
and compare three large-cap funds to see which one fits your needs -- to do that with advisers. "
Just such a tool, to facilitate a competitive comparison among multiple RIAs or broker-dealers, will be added to the service in the near future. An enterprise version of the tools will also be released to monetize the effort and keep it free for the general public.
As he readied to bring the site live, Alfred said he was expecting immediately pushback.
"We are going to offend, piss off and infuriate thousands and thousands of people," he predicted. "We are probably going to receive hundreds of letters from advisers saying, 'Take this down or I'll sue you.' But doing something disruptive like this you have to weigh the consumer benefit with the potential ramifications."
Alfred believes that, in time, good advisers with clean records will see the value in such transparency -- personally and for the industry's reputation.
"This is data that is already available, just repurposed and repositioned in a way so that you can find and use it easier," he says.
-- Written by Joe Mont in Boston.
>To contact the writer of this article, click here:
Joe Mont
.
RELATED STORIES:
>>Ranking Reveals 30 Best 401(k) Plans