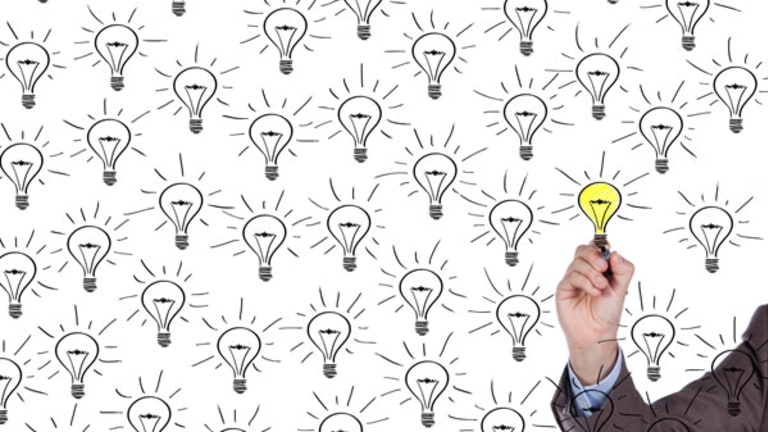 Bootstrap Like Spanx to Start a Business
Wise trade-offs on time and money let small companies grow.
You may have heard that "Everything is a function of time and money. You can have it fast. You can have it cheap. But you can't have it fast
and
cheap." But "bootstrapping" companies continually rework this equation and manage to do both.
The entrepreneurial spirit makes fast and cheap a viable option -- at least initially. With no massive infrastructure to support or hierarchy that must approve ideas, entrepreneurs are frequently able to do what other organizations can't, won't or don't.
The founder of the Spanx apparel line spent her time doing field research, turning a $5,000 investment into a multimillion-dollar company.
For instance, most new and innovative companies needing offices know mahogany desks and expensive real estate aren't important (although no doubt they will be spending money on both if successful). Facebook was created in a college dorm room.
The entrepreneurial bootstrapper invests in time instead.
Sara Blakely, creator and founder of the popular Spanx apparel line, read, researched and traveled to get her product to market. She spent days in stores talking to customers, holding events and introducing her product to the market. She also wrote part of her patent and filed the trademark online herself. Spanx is a multimillion-dollar company started with a bootstrap of only $5,000.
Another example of a self-funded, bootstrapped company comes from
Boston Beer
(SAM) - Get Boston Beer Company Inc. (The) Report
, creators of the Samuel Adams beers. These founders took their passion for home brewing and created a unique beer, but it took months of going door to door to bars and taverns to get the first customer. Just as they were reaching the "last chance," they made their first sale, and the rest is history. Boston Beer is growing, a household name with loyal customers.
Not every product or business can be brought to market with limited funding and time, of course. The combination of fast and cheap isn't possible in industries such as pharmaceuticals, where companies such as
GlaxoSmithKline
(GSK) - Get GSK plc American Depositary Shares (Each representing two) Report
and
Merck
(MRK) - Get Merck & Company Inc. Report
-- and even biotech start-ups -- have to await regulatory approval. In highly regulated product and service environments, companies can invest millions of dollars in projects that do not even result in a marketable product.
Companies large and small look for ways to maximize every bit of funding. Small and new companies often have more flexibility. They can use self-directed services for legal needs, such as LegalZoom.com. They can do their own accounting using Intuit's QuickBooks, or build their own website using WordPress or
Microsoft
(MSFT) - Get Microsoft Corporation Report
Office Live. These options are not without pitfalls -- they place the burden for directing or executing squarely on the user and, while they may save money, require substantial investment of time.
The trade-offs of spending time to save dollars is a lesson that should be learned early and often, but the trade-off must be a wise one. Remember, there are some things only you can do for your business. If the time you spend on a website or crafting legal documents would be better spent getting that first customer, you may want to instead find temporary help or a contractor to free up your time.
Think about it. Could the creators of the Samuel Adams beers have delegated creating the formula for their product, so they could focus on building the website? Yeah, but then it wouldn't be the brews we love.
>To submit a news tip, email:
.
RELATED STORIES:
>>Innovators Pay for Results, Not Time
>>Technology Failure An Opportunity, Or a Loss
>>Innovation Isn't Just for Clients
Follow TheStreet.com on
and become a fan on
Lea Strickland, M.B.A., is the founder of
, a program that helps entrepreneurs turn their ideas into businesses. Strickland is the author of "Out of the Cubicle and Into Business" and "One Great Idea!" She has more than 20 years of experience in operational leadership in Fortune 500 and Global 100 companies, including Ford, Solectron and Newell.