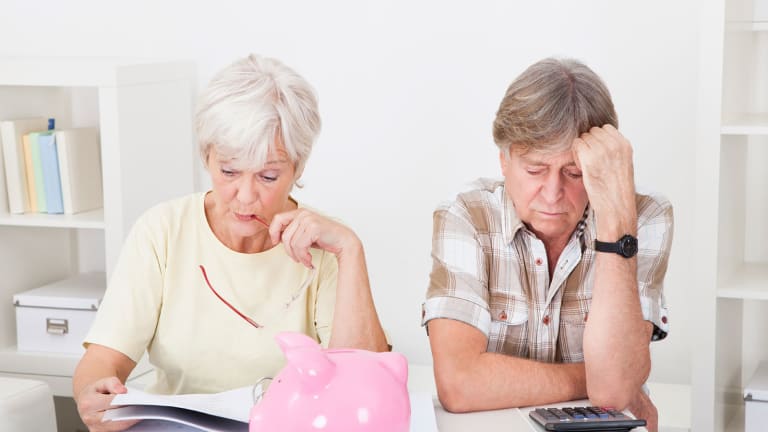 Boomer Retirees Aging at Home Must Be on Guard Against Scammers
Those aged 60 and older are the top targets of fraudsters, and if you're aging in place in your long-time home, there are plenty of ways you can get conned.
NEW YORK (TheStreet) -- Retirees often downsize or move to warmer states like Florida, New Mexico or Arizona. But many Boomers have an age-in-place agenda: They don't plan to leave their current homes until they are well into retirement -- and may never relocate at all -- according to a new survey from HomeServe USA, which provides home repair service plans.
"When an elder is healthy and socially active surrounded with friends or family, they will want to remain in their homes," said Kristi Hood, author of Probate Pirates (JKH Publishing, 2015). "If they have confidence that someone will always be just a phone call away, they will want to stay in their own home."
This trend toward inertia is pervasive and potentially problematic: Some 41% of Americans ages 50 and over plan to live in their current homes until they're 81 or older, and the average age they say they intend to stay in their current homes until is 79. But aging at home offers no guarantee of safety, and retirees can be left particularly vulnerable.
"Older Americans run a greater risk of being taken advantage of when it comes to dealing with repairmen, and letting a virtual stranger into their home can really increase this anxiety," said Tom Rusin, CEO of HomeServe.
The Federal Trade Commission's Consumer Sentinel Network database, which collects consumer complaints and makes them available to law enforcement, found 26% of all fraud complaints were made by people 60 and older -- 123,757 in 2013 alone. And frauds targeting this most-commonly bamboozled demographic are on the rise: Elderly victims of financial fraud and abuse lost $2.9 billion in 2011, a 12% jump from 2008 estimates, according to MetLife. 
It's not difficult for con artists to gain access to seniors' homes and information. Even handy types eventually find themselves in need of outside experts. 
"When a home repair is needed, it's important that older homeowners have someone reliable they can turn to," Rusin said. "They should consider a home repair service plan that gives them access to local, licensed and insured contractors that have already been pre-vetted for them."
The most common home emergency for boomers involves their homes' heating or air conditioning units: 14% of those surveyed needed to repair or replace one of these systems at some point in the past year. The next most-common issues were blocked or overflowing toilets, followed by electrical problems.
"Requesting references from previous customers or searching online reviews will help older Americans make more informed decisions when selecting a contractor to perform repairs," Rusin said.
Retirees should be clear about who will be arriving at their home, and at what time on the designated day, and should ask the representative to show a photo ID upon arrival. 
"Many scammers use official-looking stationary to appear as if the mail is coming from Medicare, AARP or even the IRS," said Jack Halpern, CEO of My Elder Advocate, an elder care franchise that works with families to navigate the health care system. "There are also door-to-door sales people who scam seniors with house- or car-fixing scams, and when an elder loses their assets to [scammers] and they need care, they will have to look to welfare and Medicaid."