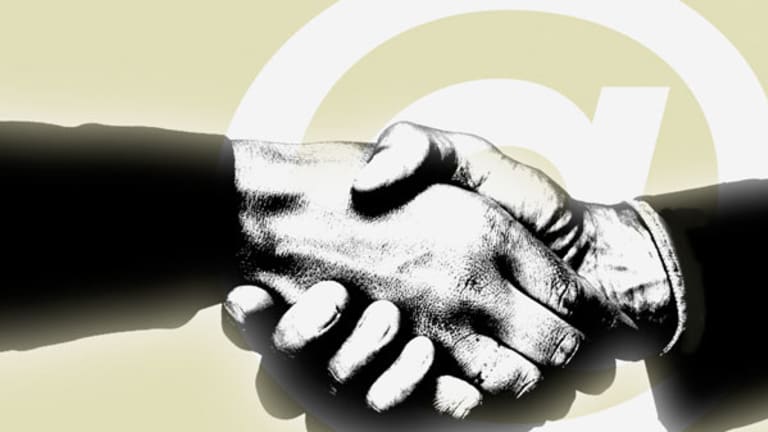 Boeing's Delays Show Supplier Perils
Being hired by a big company like Boeing can be a boon, but you'll have to take a different tack with contracts and negotiations.
CHICAGO (
) -- As large corporations lay off workers by the thousands, subcontractors are often called in to make up for lost manpower. That can mean big opportunities for small businesses. Unfortunately, it can also mean frustration, miscommunication and bureaucratic headaches.
For a case study in the perils of outsourcing, take a look at
Boeing
(BA) - Get Boeing Company Report
. This week, the company announced it was taking a $1 billion charge due to delays in the production of its new freighter jet, the 747-8. That's in addition to another $2 billion in charges related to the much-delayed 787 Dreamliner. Once promoted as a game-changer for the airline industry, it's now two years behind schedule.
In part, Boeing can blame the slow economy. With fewer travelers in the skies, airlines have canceled some orders for new aircraft. But Boeing's problems also have put its suppliers on the defensive. The Dreamliner not only boasts a revolutionary design, it features an equally revolutionary product-development process.
"The Dreamliner features brand-new technology and materials," says supply chain expert Bob Ferrari, managing director of The Ferrari Consulting and Research Group in Reading, Mass., and author of the
blog. "Boeing wanted its supplier base to be involved in the manufacturing and design very early on."
The company put together a network of about 50 suppliers in the U.S., Europe, Japan and South Korea. Rather than being hired once the design was in place, they took an active role in developing everything from the fuselage and landing gear to the engines and lighting.
But keeping track of all those moving parts came with risks. There have been problems getting the right parts to the right place (at one point a supplier had to slow down because they ran low on bolts). Glitches with the flight-control software and structural problems with the fuselage caused further delays.
Now, Boeing is scrambling to reassure its customers that the Dreamliner is on track, while its suppliers scramble to reassure Boeing that they're on track. "The idea of transparent communication seems to have broken down," Ferrari says.
Any small business that takes on a contract from a much larger company has to make sure it stays in the loop. That means making sure you've got a high-level contact who takes your calls, answers e-mails promptly and keeps you informed
before
problems arise. "Small companies need to get plugged into that communication and stay there," Ferrari says.
The Boeing example also raises another issue that can make or break a small company: payment terms. For the Dreamliner project, Boeing only gets paid upon delivery of the aircraft. Boeing told suppliers they would get paid on the same schedule.
Fast-forward a few years. Years of production delays have meant years of lost revenue. Before signing up for a project, make sure you clearly understand the conditions for payment and what recourse you have should the project drag on. (Boeing eventually stepped in and paid some suppliers early.)
Given the current credit crunch, small companies must also make sure they can actually deliver what they promise. A big contract might mean ramping up production and hiring new workers, all before you see a single payment. Can you raise the capital? Will the company that hires you be willing to help with financing?
Never forget that as a small supplier, you're a cog in a very big wheel. It's easy to get lost in the shuffle, so it's up to you to make sure your voice is heard. "Doing business with a big corporation can put you on the map," Ferrari says. "But when you're dealing with a big company, it's easy to get overwhelmed. The risks have to be factored in and managed correctly."
The potential rewards for Boeing are huge: The company already has 850 orders for the Dreamliner at $145 million to $200 million each, and the aircraft's lightweight, fuel-efficient design could make it the new industry standard. If the Dreamliner delivers, all the suppliers who helped develop it will share in the glory.
Elizabeth Blackwell is a freelance writer based in Chicago. She is the author of Frommer's Chicago guidebook, and writes for the Wall Street Journal, Chicago, and other national magazines.