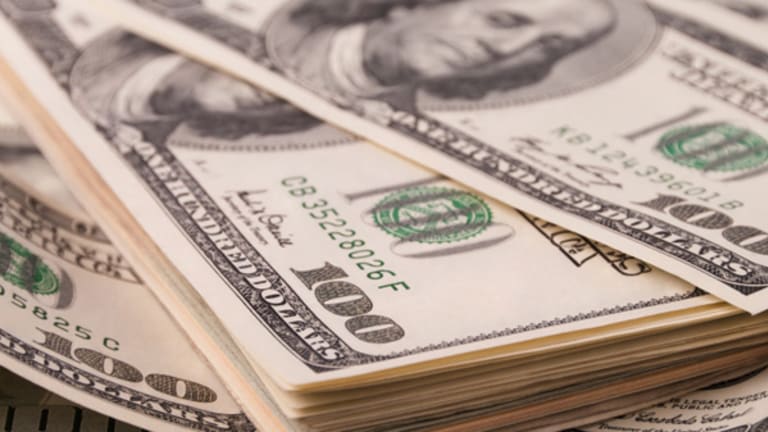 NEW YORK (
) -- The all-electric, pint-sized BMW i3 launched today in New York, London and Beijing to great fanfare and is positioned within the German automaker's fleet as the mega-city vehicle of the future. Reminiscent of the Isetta "bubble car" spliced with the "Jetsons"-esque vehicle from Kubrick's
A.I.
, the sub-compact Bimmer begs a fundamental question: can the cool factor actually drive sales?
That's all the more relevant given that
Daimler AG
's
Mercedes-Benz
led
Bayerische Motoren Werke AG
's
BMW
in U.S. deliveries by 1,519 vehicles after the first six months of 2013. That's a change from the norm, given that BMW has held the luxury sales crown in the U.S. for the last two years with 281,460 BMW brand vehicles sold in 2012 compared to 274,134 Mercedes-Benz brand vehicles sold last year.
Six years of Munich R&D has gone into pushing forward the Project i sub-brand, which developed from the MINI E and will also steward the release of the i8, an EV supercar. To boot, the whole initiative encompasses a larger-scale sustainability platform, including a BMW venture capital initiative with $100 million invested each year toward green development.
Still, challenges abound in getting this murine pip-squeak of a car to catch on.
That's because despite the buzz these all-electric cars generate, challenges abound in terms of moving units: the
Chevrolet
Volt,
Nissan
Leaf and
Tesla
Model S have not mustered big sales, despite the attention and brouhaha.
In fact, electric vehicle sales worldwide doubled last year, but despite the fanfare for the 180,000 EVs out there, the proportion of EVs on the road is miniscule--amounting to nary 0.02% of passenger cars, according to International Energy Agency.
With this winter's
New York Times
hit-piece questioning the efficacy of the electric Tesla Model S--this after the National Highway Traffic Safety Administration directed umbrage at the Chevy Volt following a fire at the test facility--there is a lingering stigma regarding cars powered by lithium-ion batteries and doubt over whether they're worth their salt.
"Make no mistake, the internal combustion engine will still prevail, no question," BMW of North America CEO Ludwig Willisch told
MainStreet
at the New York i3 launch. "But for the next five years, the prediction is that the
EV market will go up to 850,000 cars all together, so we're confident we can have a good share of the pie there."
Ready-ish
In a sense, though, BMW's intention here is not to provide a high volume model.
The electric vehicle with an ultra-light carbon fiber body with aluminum frame reinforcement is really still a work in progress, according to Brett Smith, an industry analyst at the Center for Automotive Research in Ann Arbor, Mich.
"In many ways, the i3 is sort of like the Volt in that it is a fully functional, user-ready prototype," he said. "It's a real production car: in a sense it is not an experiment, but it is experimental."
The point here, according to Smith, is for BMW to put its green foot forward and brand itself as innovative and of the future regarding alternative, electric mobility.
"
The i3 pushes the discussion further in that direction," he said. "It's intended to be a statement in so many different ways."
And that statement can be made by selling a couple thousand units, with no need to move massive numbers off the lots.
That's fortunate, given that the price point north of $40,000 may be a stretch for most consumers.
"For a micro car, that's really pushing people's imagination," Smith said.
Of course, not everyone agrees it's so outlandish.
"Once the
tax incentives available are factored in, we think the price point is actually attractive and this may drive sales ahead of current expectations," said Paul Newton, research manager of the automotive group at IHS Global Insight. "Overall, initial entry costs and practicality remain significant barriers to widespread adoption, but things will grow, albeit slowly."
Tech Appeal
People don't necessarily care if the future has arrived yet--they just want to be a part of it.
The EV market may still be in embryonic form and working through the growing pains, but the early adopters will buy for the same reason they went out to snag the first iPad.
"It's a badge of honor," Smith said.
The car has coach doors, bench seats and a floor absent a divider hump to make the teensy vehicle more fluid in terms of entering and exiting. The car has the classic look with the Hofmeister kink (that low forward bend in the C-pillar), but it has outwardly modern flare with LED BMW kidneys and U-shaped tail lights to complement the carbon fiber body.
The i3 retains the powertrain of the BMW Active E, albeit with a lighter battery load, and maintains the performance with 120 kilowatts of power and 250 Newton meters of torque, hitting 60 mph in 7.2 seconds. The range is about 80 to 100 miles.
"Being the spearhead of change means taking a calculated risk," BMW chief executive Norbert Reithofer told shareholders in May. "There is no guarantee of success . . . Progress has to be imagined, earned and paid for."
Squaring Off Against Tesla and the Rest
That risk-taking may very well net BMW plaudits for innovation but may not pay-off in the near future. But such is the proposition of a long-term investment.
"Like all EVs, it's expensive for its size and has a limited driving range, so only a limited pool of car buyers will be interested," said Mike Omotoso, senior manager of global powertrain at LMC Automotive. "The BMW name gives it extra cachet, but we don't see them outselling the Nissan Leaf."
The price point is, after all, above the Leaf ($28,800) and the Volt ($39,145).
Omotoso feels the i3 is aimed at wealthy buyers who may have a $50,000 Corvette as a second car or a bunch of classic cars.
"But that's a limited pool of buyers, some of whom aren't environmentally conscious so they'd rather have an old muscle car or supercar that gets 8 miles per gallon than a shiny new zero emission vehicle," he said.
For those who want the electric novelty with performance, the Tesla Model S is a gorgeous sports sedan--though can reach toward a six-figure price point and above.
"The Model S is doing surprisingly well--one reason being that it has a driving range up to 300 miles for the 'signature' version compared to 70 to 100 miles for a typical EV," Omotoso said. "But the stigmas against EVs are still a) limited driving rage, b) lack of infrastructure and c) high price." The EV slandering and high-price point have not prevented the Model S from selling, with the car on pace to hit 20,000 units sold this year.
"The Tesla Model S is priced at around $90,000 and that hasn't stopped it from being a hit, but once Elon Musk's buddies in Silicon Valley have bought theirs, then what?" Omotoso said.
Sales are thought to drop off in the U.S., which is why Tesla is pushing so hard in Europe and Asia. The i3 might actually suffer, because some of its potential buyers will have bought a Model S already, according to Omotoso, who estimates sales of the i3 to be under 10,000 units per year starting with the first full year of sales in 2014.
This is all to say that BMW won't stop relying on its most popular 3 Series any time soon and will hope for the i3 to have a dovetail effect in attracting attention to the X5 and 4 Series set to launch later this year. That's not to discount the i3 longterm.
"There are questions surrounding the real-world practicality of EVs rather than a stigma," said IHS's Newton. "They remain something of a 'statement' technology for early adopters at present, but will certainly grow to make up one 'powertrain' solution in the future vehicle landscape."
--Written by Ross Kenneth Urken