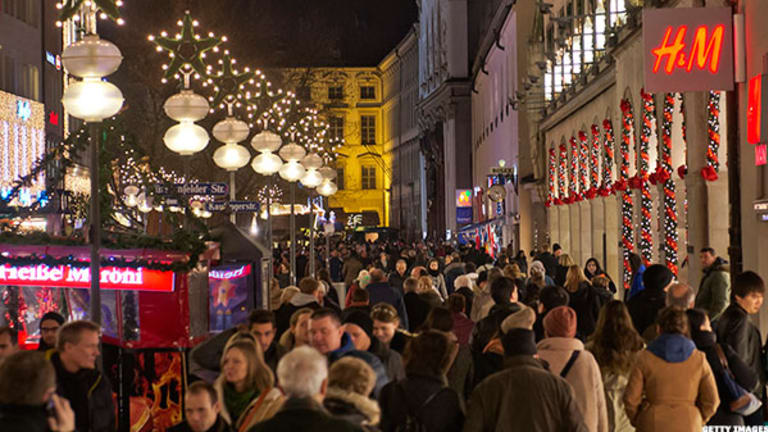 Black Friday Shopping Increases Theft From Cars
The theft of personal items or gifts from cars are 28% higher on Black Friday than any other day of the year, according to Travelers, the Hartford, Conn.-based insurance company.
Rushing to snag those too-good-to-be-true deals means shoppers might be frantically scampering to their next locale, overlooking some precautions that can lure in thieves.
The theft of personal items or gifts from cars is 28% higher on Black Friday than any other day of the year, according to Travelers, the Hartford, Conn.-based insurance company. Parked cars and SUVs can wind up being a prime target for thieves, especially those who employ the smash-and-grab technique to take advantage of new or expensive items left in plain view.
Shoppers can lower the risk of theft by always parking in well-lit areas, where there is heavy foot and car traffic. Consumers should also stowing items in the trunk.
Leaving your items in the trunk deters thieves because it is much harder to break into a trunk since it requires tools to break the lock, said Richard Moran, a criminology professor at Mount Holyoke College in South Hadley, Mass.
"Thieves prefer to operate in the dark where they can't be seemed by pedestrian traffic," he said.
Check out your mall before you start shopping and locate the concierge, which will often keep packages safe, said Kacey McBroom, a criminal defense attorney and partner at Los Angeles-based law firm Kaedian. That can come in handy, especially if you plan on tackling most of the items on the list.
Many shopping centers and malls also offer valet parking, which is "typically safer and far cheaper than repairing a vandalized car and replacing stolen items," she said. Try looking for paid parking lots if you are shopping at individual stores because they tend to have security guard walking around.
The silver lining consumers should be aware of if they fall victim to smash-and-grab schemes? Any purchases they make that are stolen from their car are often covered under a homeowner's policy, said Elaine Montgomery-Baisden, chief underwriting officer of personal insurance at Travelers. 
Beware Thieves Who Follow You...

Some criminals target consumers who are burdened with many gift and bags of all sizes. They will follow the shopaholics out to their cars, so shoppers should have their keys in their hand to avoid having to fumble in their purse or a coat pocket for them, said Tod Burke, a professor of criminal justice at Radford University in Virginia and a former Maryland police officer.
"Make yourself aware of your surroundings so they won't be able to grab you and do a strong arm robbery," he said. "Don't put your packages on the ground where it is easy for them to grab and run. Criminals don't want to get caught."
Once you get close to the exit, make sure you are not distracted by talking or texting on a phone. By not looking around, people are making themselves vulnerable, Burke said.
"The best way to do crime prevention is to think like the criminal," he said.
Other crimes such as purse snatchings, pick-pocketing, thefts, robbery and assaults are always higher during the holiday season, Burke said. No one is immune from a criminal bumping into you in a crowded store to steal your wallet.
"This is what these people do for a living," he said. "They are looking for people who make mistakes. Don't be super paranoid, but just be a little cautious."
Avoid Distraction...

When you are making purchases, remain vigilant and examine people who are crowding too closely to you, said Mary Ann Miller, a senior director of fraud executive advisor and industry relations for NICE Actimize, a New York-based financial crime software solutions provider.
"Don't leave your smartphone on the table at a restaurant or on the counter of the store when you pay up since it is a prime time for distraction," she said. "Passcode your phone. Smart crooks can often bypass this, but make it harder for them."
Many shoppers are distracted because they are searching for gifts with kids, friends or family and still not sure what they are going to buy or how they can afford it, said April Masini, a New York- based author and relationship advice columnist.
Avoid rushing around because then you might leave packages out of the trunk or under coats and the "shiny bag from the Apple Store is on the passenger seat for any crook in the multiplex mall parking lot to see," she said.
Skip the cocktails if you are planning to shop, because you will let your guard down and forget to lock the car or even leave your keys or your wallet on a shelf while "holding up cashmere sweaters to see if they'll fit someone," Masini said. "Save the egg nog and wintery cocktails for designated parties and meals. Keep your shopping caffeine or water fueled."
Other fraud occurs in December, including a spike in overnight delivery fraud rising from 1% to nearly 5% on Christmas Eve, as criminals take advantage of procrastinators making last-minute gift purchases, said Tobias Hartmann, president of eBay Enterprise, a King of Prussia, Pa.-based company that provides retailers with omni channel solutions, including fraud prevention.
Fraudulent attacks can be thwarted when consumers create more complicated passwords before shopping online, he said. Packages which disappear or never arrive are the responsibility of the company and consumers should contact them and take action.
"Companies are required to provide the merchandise you purchase online," said Hartmann.