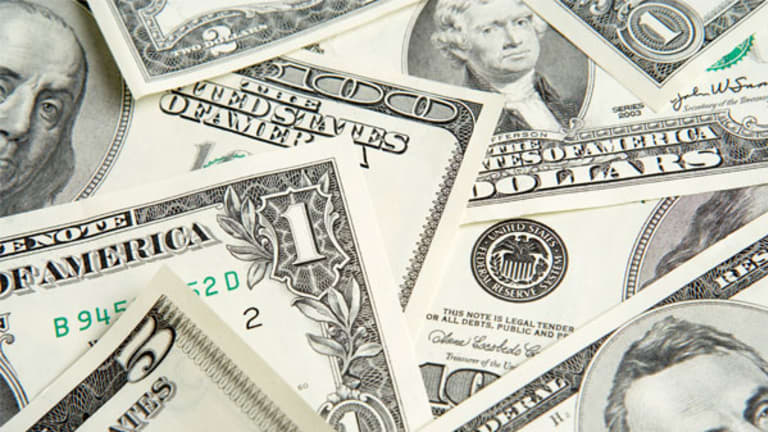 Biz Travel Take-off In Sync With Economy
Business travel spending is on the rise, and some say that's good news for the economy.
BOSTON (TheStreet) -- Coming off the depths of recession-era corporate spending, the business travel industry is cautiously optimistic that gains made last year will keep on into 2012.
According to estimates by the
Global Business Travel Association
, a 5% increase uptick in such spending, up to around $239 billion, is expected this year. As much as a 6.4% increase is projected, albeit early and optimistically, for next year.
Business travel is expected to keep growing into next year, and industry voices are urging executives to embrace it -- to end the "fear cycle" and stop treating travel budgets as a drag on the bottom line.
"Business travel is really an investment," says Mike McCormick, executive director and COO of GBTA, whose 5,000-plus members manage more than $340 billion of global business travel and meetings expenditures annually.
He sees business travel spending as a key indicator of the overall health of the U.S. economy.
"When companies are growing and investing in their business, they are spending more on travel," McCormick says. "The two go hand in hand. What do you do first? You put your salespeople and your account people back on the road ... you start getting your teams meeting again."
For the first quarter of this year, total U.S. business travel spending is projected to be $58.8 billion, 6.7% greater than the $55 billion spent during this period a year ago, according to GBTA.
International business travel is expected to grow at an annual rate of 3.2% this year and pick up steam again next year, when it climbs a projected 9.5%.
Group meeting and convention travel is described by the association as being "under siege" for nearly three years. Last year, volume flattened after dropping 17.5% (33.7 million trips) since 2007. Growth rates of 5.5% and 3.2% are projected for this year and the next.
To better assess spending trends and projections, GBTA has created what it calls the
. Similar to the Consumer Price Index, it distills market performance into a single metric that can be tracked over time. With a baseline of 100, the BTI hovered at 99 in Q3 2009. Illustrating the industry's recovery, the index is expected to remain at or near 108 in the first half of this year and reach 120 by the end of the next.
Rising commodity costs could dampen the early enthusiasm for the next two years. Prices have also begun to rise, even ahead of the current, politically driven volatility in oil prices. Airlines, which constrained their capacity to maintain profit margins, will likely keep seating limited and pricier.
An
American Express
(AXP)
Business Travel report that will be released Tuesday shows that domestic and international airfare has jumped 7% compared with last year.
Rising prices and lingering economic uncertainty mean businesses remain dedicated to "accomplishing more with less," McCormick says.
"Companies haven't taken their eye off the ball in terms of really managing cost," he says, adding that the business- and first-class seating is still considered an unnecessary extravagance by many managers and restricted by company policy.
Christa Degnan Manning, director of eXpert insights and research for American Express Business Travel, says there has been a focus on putting hard numbers to the positive relationship travel has to a company's top line growth.
Treating travel budgets as a drag on the bottom line is counterproductive, she says.
As companies scrutinize and cut travel outlays, they "get caught in the fear cycle," Manning says. Instead they should "get out there and take advantage of opportunities that exist."
"The bigger you are, the more you have to spend on travel," Manning says. "We have statistics companies can plug in and get a sense of whether they have a competitive budget based on their industry, size and footprint of operations. Companies can think differently about business travel and not do that traditional, knee-jerk reaction of, 'Oh no, uncertainty in the market, prices are going up, let's just stay home.'"
Pricing increases and the airlines' constrained capacity will mean different strategies for businesses looking to reap the most from their travel dollars.
During the recession, a popular strategy was "lowest logical airfare," an approach that will need to be re-examined, Manning says.
Airlines aggressively tried to fill seats with promotions and many companies encouraged employees to take the lowest air fare available, even if it came with restrictions. The promotional fare often more than made up for any extra cost for changing a ticket and was still cheaper than a corporate negotiated fare.
"With capacity constrained, 'lowest logical' becomes more difficult to follow in terms of negating travel costs," Manning says. "It really works when there are a lot of promotional fares flooding the marketplace."
Fewer seats and promotions mean a renewed reliance on negotiated fares and more advanced bookings to lock in favorable rates.
As occupancy likely goes up next year, hotels will also have fewer promotions and cut back on room wholesaling to discounters, according to a recent
American Express Business Travel
advisory. It suggests finding cost savings by ensuring employees book preferred hotels with an air reservation and driving volumes to preferred partners to negotiate better costs.
The report also advises companies negotiating with hotels to be cautious of stringent terms and conditions being added to corporate contracts. Cancellation fees, blackout dates and increased scrutiny on "volume commitment thresholds" are among things to watch for.
-- Written by Joe Mont in Boston.
>To contact the writer of this article, click here:
Joe Mont
.
>To follow the writer on Twitter, go to
.
>To submit a news tip, send an email to:
.
RELATED STORIES:
>>Just Get Used to Airline Fees
>> Japan Quake Hinders Air Service
>>Airlines Remove Oxygen Units in Fire Threat
Get more stock ideas and investing advice on our sister site,