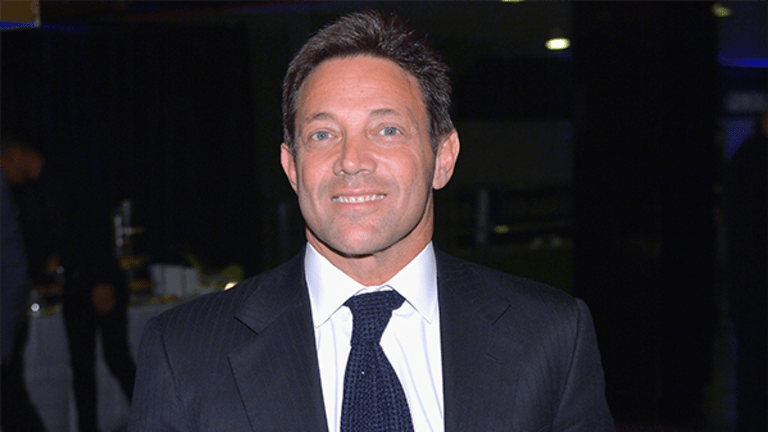 Bitcoin Is a Fraud, 'Wolf of Wall Street' Jordan Belfort Proclaims
Another view on bitcoin, this time from the infamous Belfort. Indeed, Belfort knows a thing or two about frauds.
'The Wolf of Wall Street' Jordan Belfort thinks bitcoin is a fraud, echoing recent comments from JPMorgan (JPM) CEO Jamie Dimon.
While Belfort sees a future for cryptocurrencies, he's concerned with the ability for hackers to steal one's bitcoin.
"I know people who have lost all their money like that," he said, adding that he would never buy bitcoin himself.
He expects a central bank to introduce a cryptocurrency of its own "and that's what will take hold."
Belfort is the author of the new book Way of the Wolf.
More of What's Trending on TheStreet: