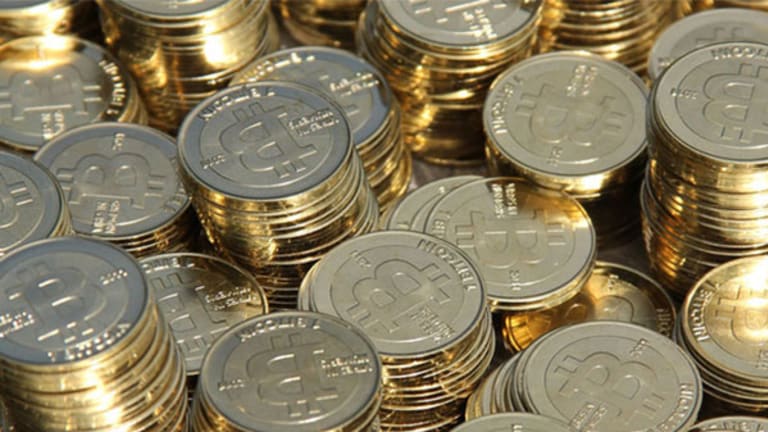 Publish date:
Bitcoin Black Friday Debuts as Digital Currency Breaks $1,000
Online resources connect bitcoiners with merchants that accept the digital currency.
Online resources connect bitcoiners with merchants that accept the digital currency.
By Hal M. Bundrick
NEW YORK (MainStreet) Black Friday is gold for bitcoin consumers. The decentralized digital currency has been soaring in value lately, topping a $1,000 unit value on the online exchange Mt. Gox Wednesday. That growing spending power can now be put to use buying holiday gifts with the launch of "Bitcoin Black Friday," a global promotion of the currency.
And in spite of previous high-profile bitcoin-accepting merchants, your Christmas shopping list doesn't have to include paid assassins and black market drugs.
BitPay, a payment service provider, has launched an online directory of merchants around the world who accept bitcoins. The list includes wine, tea and spice shops even "good eats" from "your favorite pizza place."
Jewelry, T-shirt and fragrance merchants are also listed among the "12,000 businesses and charities that accept bitcoin" through the Bitpay service.
"We are often asked where to spend bitcoins, and this global directory allows bitcoin merchants around the world to get discovered," says Tony Gallippi, BitPay co-founder and CEO. "With this service we will be linking over 5 million bitcoin users with merchants and we will continue adding more merchants."
Takeaway.com, the largest food delivery service in Europe, also accepts bitcoin for ordering through its more than 30,000 restaurants in the U.K., Germany, France, Belgium, the Netherlands, Austria and Switzerland.
Of course, web and IT services are included, as tech geeks have been among the early adopters of the crypto currency. Electronics and precious metal vendors are also listed. A travel and tourism section is featured for bitcoiners looking to plan their next vacation and a search feature allows shoppers to find local merchants who accept bitcoins.
"Bitcoins give merchants a way to decrease the amount of online fraud and subsequent chargebacks that come with accepting traditional credit cards," the website claims.
Taking an even more mainstream approach, an additional service promotes the Bitcoin Black Friday deals of participating merchants. Discounts are featured in categories that include art, accessories, airfare, music and software.
You can even book a seat on the Virgin Galactic space voyage that includes a $100 rebate. Though that may not seem like much of a bargain on a seat that goes for $250,000.
Additional promotions for "Bitcoin Black Friday" can be found at bitcoinblackfriday.com.
--Written by Hal M. Bundrick for MainStreet