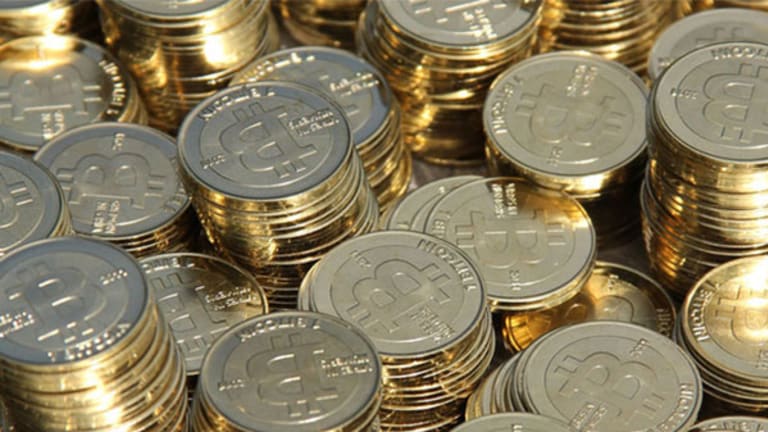 Bitcoin ATMs Are Here
Digital currency becomes more convenient with curbside cash machines.
By Hal M. Bundrick
NEW YORK (MainStreet) Can bitcoin become mainstream? With the installation of the first bitcoin cash machine, the answer is a definite "maybe." Within days, Vancouver will be the site of the world's first bitcoin ATM, according to bitcoin trading service Bitcoiniacs and hardware developer Robocoin.
Costing $20,000 each, the freestanding kiosk allows real time trades for buying and selling bitcoins, with "100% federal compliance," according to the developers.
Users will be able convert their Canadian dollars into bitcoin, or exchange bitcoin for cash. In order to comply with Canadian anti-money-laundering laws, a maximum of $3,000 per day can be withdrawn or deposited.
The ATM reportedly scans a government issued ID, and through the use of a built-in webcam, matches your face to the ID to confirm your identity. Additionally, the ATM utilizes biometric authentication, with palm vein scans, for further security.
Robocoin says the cash machine allows you to buy bitcoins in less than 15 seconds with transfer of the bitcoin value to your "wallet," an encrypted file held on a mobile device, on a computer through software, or on the Web. Users can also create a bitcoin address on the fly, receiving a printed receipt for verification.
Cash withdrawals can also be made through the kiosk. After the bitcoin network has confirmed the transaction, the user scans a receipt and withdraws the cash value.
Just hop out of your flying car, take a quick palm scan and convert your crypto currency into hard cash. Replicator: tea. Earl Grey. Hot.
"Using only the best bank grade hardware, Robocoin is capable of instantly handling transactions in the thousands of dollars," a Robocoin blog post states. "Not only does this provide incredible convenience for bitcoin owners, but this also has the potential to change the entire remittance industry."
The company says four more Canadian bitcoin ATMs are scheduled to be placed in Toronto, Montreal, Calgary, and Ottawa. No U.S. installations are currently planned.
"The regulations right now in the United States are a pretty decent barrier to entry for any operator," Robocoin's CEO Jordan Kelley told Wired.
--Written by Hal M. Bundrick for MainStreet