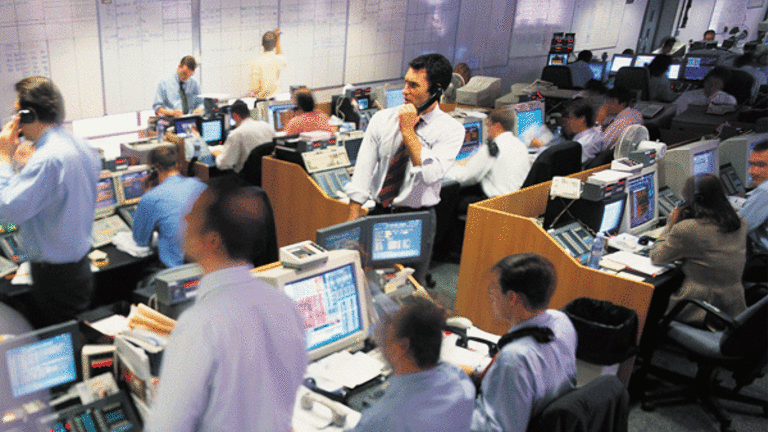 Beware These Top 10 Investment Threats
Investors will want to watch out for these scary scams lurking in the shadows.
By Hal M. Bundrick
NEW YORK (MainStreet) ¿ The highly anticipated Halloween season premiere of "Treehouse of Horror: The Investments Episode" is here. The North American Securities Administrators Association (NASAA) has released its annual list of scary financial products, practices and services that should frighten even the savviest investor. And this year, the NASAA has heightened the drama with threats facing small business owners.
"With the roll out of rules required by the JOBS Act, investors and small business owners alike must be on heightened alert for questionable investment offers and services," says Andrea Seidt, NASAA President and Ohio Securities Commissioner.
The #1 Scary Thing for investors? Private offerings. The elimination of the 80-year ban on the public promotion of private offerings, mandated by the JOBS Act, strikes the most fear in the hearts of NASAA members. Investors beware.
"Whether a crowdfunding portal or an accredited investor aggregator, it is important to do your due diligence and to understand that use of an unregulated third party to provide such services does not change your obligations under federal and state securities laws," Seidt says. "Investors are not alone in their potential to be scammed. Using a fraudulent portal means both the business and the investor stand to lose."
Here are the Top 10 financial products and practices threatening investors and small business owners, as compiled by the securities regulators in NASAA's Enforcement Section:
2013 Investor Threats
1. Private Offerings -- Though these investments are only available to wealthy individuals, the lure to put money into sophisticated startups and exotic technologies is expected to be fraught with fraud.
2. Real Estate Investment Schemes ¿ This is the second most prevalent investment investigated by state regulators. Fraud schemes are often related to distressed properties, new developments and the flipping of renovations.
3. High-Yield Investment & Ponzi Schemes ¿ Income investors looking for higher yield often fall prey to these rip-offs. Many times they are simply Ponzi schemes: paying "interest" to one investor from the investment capital of another.
4. Affinity Fraud ¿ Elderly investors are prone to be exploited by these schemes, which seek trust by leveraging loyalty to particular religious, ethnic or other common-bond groups.
5. Scam Artists Using Self-Directed IRAs to Mask Fraud ¿ Playing to the appeal of investing in tangible assets such as real estate or precious metals in an IRA is fertile ground for fraud, according to the NASAA.
6. Risky Oil & Gas Drilling Programs ¿ Investments in oil and gas drilling are of high interest to many potential investors, but carry exceedingly high risks.
7. Proxy Trading Accounts ¿ A relatively new risk to investors, an unlicensed individual will request access to an investor's account in order to use their advanced "expertise" to directly trade and manage a portfolio of investments.
8. Digital Currency ¿ The growing popularity of Bitcoin, PP Coin and other digital currencies is seeing an increasing number of scams.
9. Capital-raising Pitfalls ¿ The NASAA says this is a new threat to small businesses: attempting to raise capital in newly-allowed private offerings without the proper knowledge of securities laws.
10. Unregulated Third-party Service Providers ¿ Also related to the new private offerings regulations, the NASAA says small businesses should be cautious in retaining third-party providers in any effort to seek investor funding.
Seidt says investors should perform ample due diligence on any investment -- as well on the person and company offering the investment.
--Written by Hal M. Bundrick for MainStreet