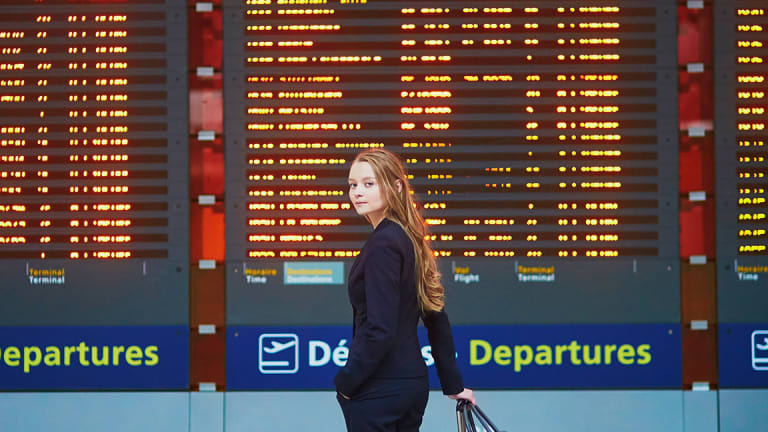 The Best and Worst U.S. Airports
Their flight was on time. They arrived intact and their luggage did, too. More than 30,000 travelers ranked 62 U.S. airports on how satisfying their travel experience was.
When you leave an airport thinking "What a great airport!" it probably doesn't mean you had a such a fine experience you'll go back tomorrow just for fun.
It really just means you didn't end up in handcuffs, didn't experience prolonged physical or mental suffering, didn't lose your luggage or have your wallet stolen, and didn't have to spend hundreds of dollars or countless hours more than you planned. Maybe you even caught your flight and it was only 15 minutes late.
Of course, "good" and "bad" when it comes to airports is relative. Some people are glad they found a spot on the floor while waiting to board the plane, while more seasoned travelers might rate the quality of the benches for a night's sleep. Can you get a cup of coffee after midnight? Did you have to run more than 2 miles to get to your gate? Did a TSA agent open another security line when the ONLY ONE got really long? Did a beer cost less than $15? Can you say, really, that you walked away from the airport satisfied?
A study by J.D. Power surveyed 32,276 U.S. and Canadian residents who traveled through at least one U.S. or Canadian airport and asked them to rate departure and arrival experiences (including connecting airports) during the previous three months. Travelers evaluated either a departing or arriving airport from their round-trip experience based on six factors: terminal facilities; airport accessibility; baggage claim; security check; check-in/baggage check; and food, beverage and retail. The study was fielded from October 2018 through September 2019.
This study categorized airports by size: mega airports -- those having 33 million or more passengers a year; large airports, which have 10 to 32.9 million passengers a year; and medium airports, which have 4.5 to 9.9 million passengers a year.
Airports were ranked on a 1,000-point scale. The average scores were:
Mega airports: 756 (19 airports)
Large airports: 765 (27 airports)
Medium airports: 803 (16 airports)
Based on the J.D. Power 2019 North America Airport Satisfaction Study, these are the best and worst airports.