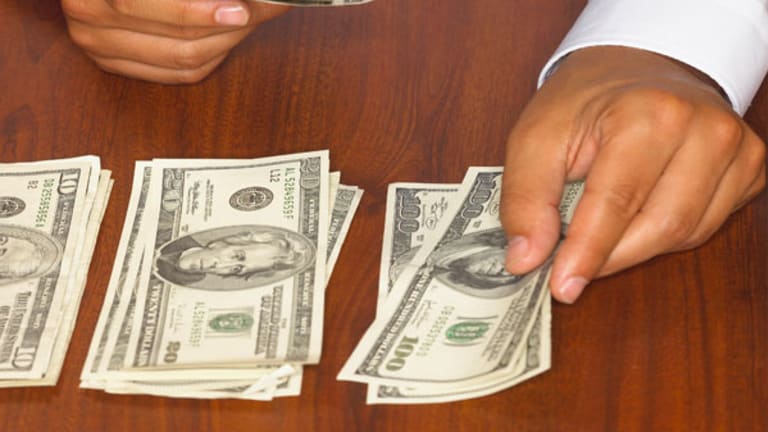 Best, Worst E-Retailers for Customer Service
Some online retailers will keep you on hold for eight minutes or take days to reply to email, a survey finds.
Some online retailers will keep you on hold for eight minutes or take days to reply to email, a survey finds.
NEW YORK (MainStreet) -- If have a problem with something you bought online from Barnes & Noble (BKS) - Get Report, we recommend getting a snack before you call. You're going to be on hold for a while.
BN.com, the online presence of the bookstore chain, was found to have the longest wait time of any major online retailers in
of 100 websites conducted by STELLAservice, a research group that rates e-retailers' customer service. The organization tested the 100 largest online retailers by placing six customer service calls and six emails and recording how long it took each retailer to respond. Barnes & Noble ranked last by making customers wait on hold for more than eight minutes. The average retailer put customers on hold for 1 minute and 41 seconds. The one caveat to Barnes & Noble's "worst" title is the fact that one retailer, Etronics.com, didn't respond to any phone calls at all, which some would argue is a far longer response time.
Crate & Barrel took almost four days to write back to a customer service email, according to a survey of 100 commerce websites.
Online retailers took much longer to respond to email inquiries, with an average turnaround of 17 hours. The worst of the bunch was Crate & Barrel, which took almost four days (88 hours, 30 minutes and 24 seconds, to be exact) to write back.
There were some customer service all-stars, however. SierraTradingPost.com, which sells discounted outdoor gear, doesn't give its customers much time to enjoy the hold music, picking up calls after an average of just 6.4 seconds. Other standouts in phone customer service include the
Disney
(DIS) - Get Report
Store (12.4 seconds),
Urban Outfitters
(URBN) - Get Report
(17.3 seconds) and L.L. Bean (25.26 seconds).
Amazon.com
(AMZN) - Get Report
, the largest online retailer in the world, had an average hold time of just more than 31 seconds.
When it came to email wait times,
OfficeDepot.com
(ODP) - Get Report
led the pack, usually answering emails within the hour -- after only 48 minutes on average. DisneyStore.com likewise cracked the top five in email turnaround with an average response time of 1 hour and 47 minutes. Amazon fared more poorly than it did with phone responses by making customers wait 17 hours for an answer. So pick up the phone if you have an urgent question for Amazon.
Here are the 10 online retailers that kept customers waiting the longest on the phone (time given in minutes spent on hold):
1.
Etronics.com (N/A*)
2.
BN.com (8:03.15)
3.
CSNStores.com (7:20.30)
4.
Macys.com
(M) - Get Report
(7:12)
5.
Zones.com (6:56.38)
6.
GreenMountainCoffee.com
(GMCR)
( 4:50.17)
7.
Buy.com (4:30.15)
8.
Costco.com
(COST) - Get Report
(4:21.26)
9.
crateandbarrel.com (4:10.53)
10.
HPShopping.com (4:06.40)
* Company was not responsive to phone calls, according to STELLA.
Here are the 10 e-retailers with the shortest phone wait times (in seconds spent on hold):
1.
SierraTradingPost.com (6.40)
2.
Yoox.com (11.26)
3.
DisneyStore.com (12.36)
4.
UrbanOutfitters.com (17.26)
5.
Grainger.com (21.40)
6.
Nordstrom.com
(JWN) - Get Report
(21.43)
7.
Fingerhut.com (23)
8.
MarketAmerica.com (25)
9.
LLBean.com (25.26)
10.
Cabelas.com
(CAB)
(27.50)
>To submit a news tip, email:
.
Follow TheStreet.com on
and become a fan on