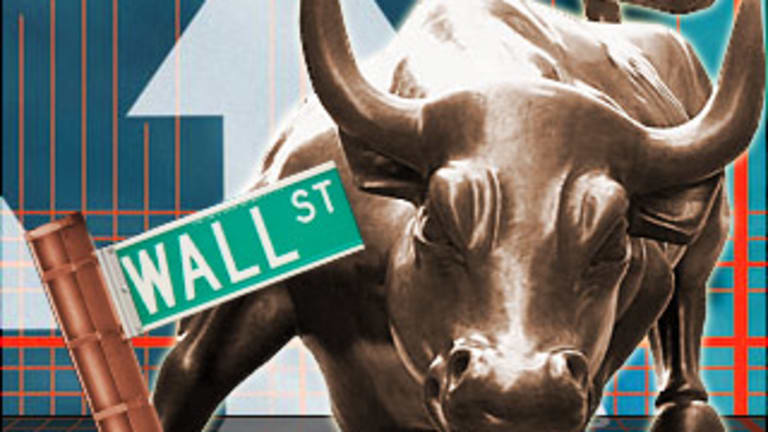 Best Singer-Songwriter Albums of 2007
Here's one listener's take on which performers were most impressive this year.
I'm eternally grateful to
Rolling Stone's
inaugural list of the "100 Greatest Albums of All Time" for introducing me to two of my favorite artists:
Graham Parker and
Richard Thompson. Both of them show up in the top three on my top-10 list of this year's under-the-radar singer-songwriter albums.
I still recall tearing off the plastic CD wrapping and listening to Parker's landmark 1979 album
Squeezing Out Sparks
. Smart, snarling, tuneful and emotionally raw without punk's excesses or new wave's wimpiness, I'd never heard anything like it. I had found a musical soul mate.
The '80s may have been unkind to Parker, but in the last 15 or so years, he has put out a string of albums that ranks among the smartest, most engaging adult-style pop music around.
Don't Tell Columbus
, released in March, may well be his best yet. Good luck finding a finer paean to the opportunity America affords the immigrant than the single "Please Don't Tell Columbus."
"Somebody Saved Me" is an ode to a woman any anniversary-forgetting clod must have on hand. Yet the curl of the lip remains in place on the jaunty, Bush-skewering "Stick to the Plan." ("Don't pay attention to what the experts say/Too much intelligence gets in the way...") And no other songwriter could have penned the eight-and-a-half-minute epic musing on urban development's personal costs, "The Other Side of the Reservoir."
Meanwhile, Richard Thompson is a name not nearly famous enough after four decades of rarely interrupted brilliance. After starting his career with the British folk-rock group Fairport Convention, Thompson put out a string of remarkably intimate, intense albums with then-wife Linda Thompson -- most famously,
Shoot Out the Lights
, which cracked Rolling Stone's all-time top 20. (The album, which presaged the Thompsons' divorce, was the least-recognizable title in such rarified air.) He then began a third act as a solo artist and wrote the quintessential love song/paean to a vintage motorcycle, "1952 Vincent Black Lightning," off the indispensable album
Rumor & Sigh
.
In addition to being a songwriter of the highest caliber, Thompson is a revered guitar god. I've heard him work an acoustic six-string where you would swear four guitars were being played simultaneously. On the bootleg
Live at Toad's Place
, his rendition of "Hey Joe" would likewise convince you that Jimi Hendrix lives. And this past May, the release of the excellent
Sweet Warrior
found Thompson refocused on the electric guitar for the first time since 2004's inconsistent
The Old Kit Bag
. As with Parker's release, one of the album's standouts is an anti-war song, "Dad's Gonna Kill Me" -- the "dad" being Baghdad.
My third top-10 pick comes from the criminally underappreciated
Ike Reilly, who penned a biting song called "Broken Parakeet Blues" off his May album,
We Belong to the Staggering Evening
. ("How can you say there's nothing to lose?/Singing those broken parakeet blues.") Reilly, who helms the Ike Reilly Assassination, has been known for rollicking, smart-ass, bawdy, joyful rock-and-roll that an adult need not be embarrassed to crank up on the iPod dock at home. (His solo debut,
Salesman & Racists
, was included in
Entertainment Weekly's
2001 list of top 10 records.) His dazzling wordsmithing draws comparisons to Bob Dylan; what's more impressive to my mind is that Reilly seems to have found a way to write songs with no boring parts.
This year proved a rich one across the entire singer-songwriter spectrum; in addition to those three true standouts, consider the rest of my 2007 top 10:
Jason Isbell, Sirens of the Ditch. Not to belabor a theme, but the bourbon-voiced ex-Drive-By Truckers guitarist may have penned the most moving war-themed song of '07 with "Dress Blues," just one highlight on a strong solo debut.
Elliott Smith, New Moon. Posthumous albums of unreleased material rarely do the deceased artist any favors, but it's both unsurprising and fitting that the most haunting, death-obsessed songwriter of his generation would score a final triumph.
Suzanne Vega, Beauty & Crime. You may not have heard her much on the radio since "Luka," but the ethereal Vega continues to weave a spellbinding web.
Nick Lowe, At My Age. He has been overshadowed by Elvis Costello, yet has aged no less gracefully or tunefully.
Ryan Adams, Easy Tiger. Yes, you could spend half your take-home pay trying to keep up with the seemingly endless string of new releases from the prolific alt-country demigod; the thing is, it's almost always worth it.
Grant-Lee Phillips, Strangelet. The fifth solo release from the ex-frontman of the top-notch indie band Grant Lee Buffalo displays a confident, quintessentially American artist still on the upswing, demonstrating his diverse influences without veering into mimicry.
Joseph Arthur and the Lonely Astronauts, Let's Just Be. Admittedly, this isn't the best jumping-in point to discover the artist's Lennon-esque talents -- try "Redemption's Son" or "Come to Where I'm From" -- but for fans, this disc shows the normally delicate Arthur showcasing his rock-and-roll chops to mostly good effect.
Evan Rothman is a freelance writer living in Staatsburg, N.Y., and senior writer for
Golfweek. His work has appeared in The New York Times, Sports Illustrated, Esquire, Men's Journal and other leading publications.