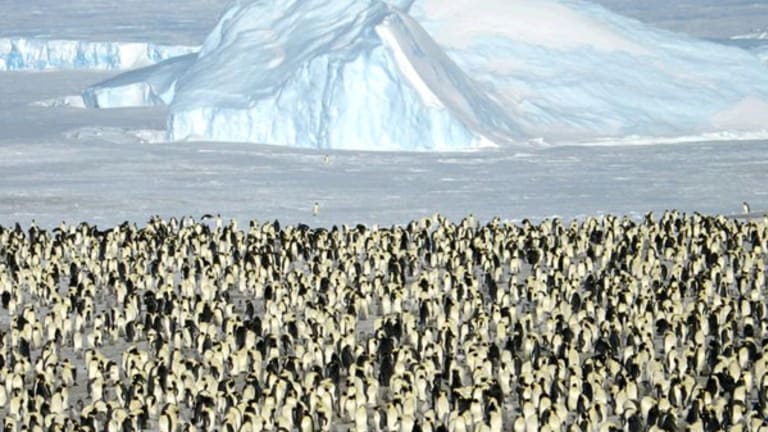 'Best of the Best' Trip Will Cost $128,000 Per Person
Africa, Antarctica and the Seychelles are yours, as well as the meal perks of a president.
Africa, Antarctica and the Seychelles are yours, as well as the meal perks of a president.
SAN DIEGO (TheStreet) -- There's luxury vacations.
And then there's luxury vacations.
And then there's this trip.
At $128,000 per person -- yes, that's per person --
Zicasso
's
"Best of the Best: Africa + Antarctica"
trip is in a category all its own.
"The majority of our trips are four- to five-star level. But this takes it to another level. It is beyond five-star," says Brian Tan, Zicasso's founder and CEO. "It certainly is an aspirational, showcase type of itinerary. This itinerary is a bunch of unusual, over-the-top experiences."
So what exactly do you get for that price?
The two-week itinerary, which is the most expensive Zicasso has ever offered, includes going from Africa to Antarctica to the Seychelles. The South Africa portion of the trip includes such things as dining at Groote Schuur -- one of the residences of the South African president; touring the Cape peninsula via helicopter; learning about wine from South African wine experts; and private visits with some of the country's top painters and sculptors.
Then comes a private jet flight to Antarctica's interior, where vacationers stay at an eco-friendly private camp. But clear your mind of the roughing-it style of camping most of us are familiar with. This dome-tent camp includes a library, communications area and dining room, and one of Cape Town's top chefs is flown in to prepare meals in its full kitchen.
"Best of the Best" ends with three nights on a private island in the Seychelles that's home to only 11 villas. One of the perks of this portion of the trip? There are no menus. Each day, at any time, you're invited to order whatever your heart desires and it will be prepared.
"This trip is something truly special for someone who has the means," Tan says. "It's not special because it's expensive, but because it offers such a diversity of experiences to really make it a trip of a lifetime. It is such an amazing range of ecosystems you experience. Very few places in the world can give you that combination."
But keep in mind that the trip's price is based on eight people going. So gather up some of your closest, and in this case most affluent, friends, and get your bags packed.