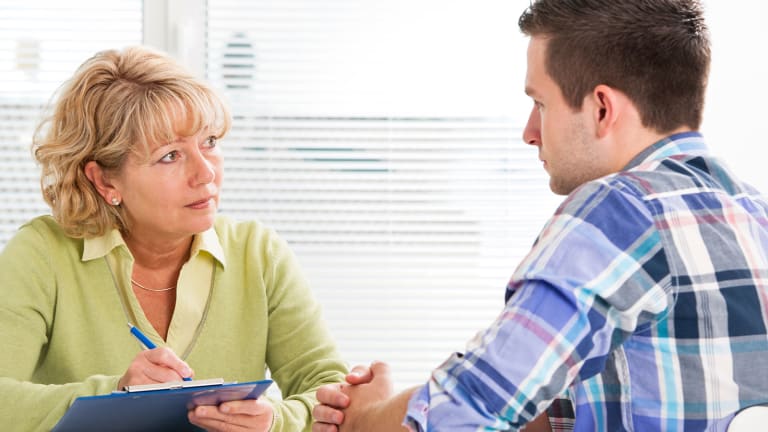 Best Credit Cards and Checking Accounts for College Freshman
Don't hit a college campus this month without a good read on what financial tools you'll need to manage your money.
NEW YORK (MainStreet) -- College-bound students heading off to campus might have academics (and a unique social life) on their minds once they hit their dormitory or apartment.
Before that happens, though, college students should give their finances a thorough once-over, especially in choosing a bank account, and maybe even a credit card if they, or their parents, have the financial means to carry one. Why? Because Americans don't grade out so well in terms of financial literacy (40% carry a grade of "C" or worse, says a recent WalletHub.com study.)
Consequently, any edge a collegiate can earn with a good credit card or checking account can make the financial side of campus life easier to manage.
To gain that edge, let's turn to another WalletHub study of the best credit card options for the younger academic set. The financial web site reviewed 1,000 credit cards and 550 checking accounts to pick the best - and here's a thumbnail review of which ones wound up on top of each list:
Credit Cards
Journey Student Rewards From Capital One - This card offers 1% cash back on all purchases, along with a bonus return of 0.25% if you pay your bills in a timely manner.
BankAmericard Cash Rewards For Students - This card earns college students a $100 initial bonus and a 3% cash back on gasoline purchases, along with a 2% return on groceries (up to a $1,500 monthly limit). Another perk - there's no annual fee for the card.
Checking Accounts
AmerinetRewards Checking - Students who make at least ten debit card purchases per month and sign up for online statements earn a 1.5% APY. There is no monthly fee and ATM withdrawals are free.
Simple Checking - The Simple Checking offer is a good "gateway" bank account for young financial consumers, as it doesn't charge any monthly fees or an initial balance requirement. Additionally, all in-network ATM withdrawals are on the house.
College graduates who have been there and done that have their own list of financial services favorites from their alma mater.

Recent University of Florida graduate Matthew Coan, founder of financial products comparison service Casavva, opted for the Discover it for Students Good Grades Rewards Card - but with a caveat.
"There's a lot to consider when looking at a credit card while being a college student," Coan explains. "Most college students do not have much of an income along with little to no credit history, making a student credit card their best option. Student credit cards are issued knowing the applicant won't have much of a credit history, so getting approved, after proving you are a college student, is much easier. These cards come with lower credit limits and rewards program than regular cards, but this is understandable considering the client that is looking to get approved."
That's where the Discover card can help.
"The main purpose of a credit card is to build credit, and the second purpose is to get rewarded for the money that you have to spend," he adds. "The Discover card offers $20 cash back for every year that your GPA is above 3.0. It's not a huge reward, but remember that you are dealing with student credit cards and the rewards won't be anywhere near that of a regular rewards credit card."
The card also offers 5% cash back in categories that change each quarter throughout the year, ranging from things like gas, restaurants and Amazon.com purchases.
For bank checking accounts, some recent college grads vouch for the High-Yield Investor Checking Account from Charles Schwab.
"It's possibly the best checking account from one of the best-rated banks," notes Michael Gasiorek, a recent Northeastern University graduate, and self-described "travel hacker" who blogs on discount travel deals.
Charles Schwab offers the HYIC account with no monthly fees or minimums - and some of the best perks in the industry, he says. "You pay no ATM fees anywhere in the world with unlimited ATM rebates, allowing recent graduates to move around the city and world freely," he says. "Your checking account also accrues a 0.06% APY, accepts check deposits from the Charles Schwab app and links easily with popular services like PayPal and ApplePay."

Best of all, Gasiorek says, the account offers a linked brokerage account, allowing recent graduates to make their first investments right within their bank account. "If you're not sure how investing works, don't worry," he adds. "Charles Schwab customer services has personally given me a 95-minute breakdown of stock investing - just because I called."
So, when you hit campus on all cylinders this month, make sure you're carrying the right credit card and are using the best bank checking account possible. Doing both should give you one less issue to worry about at college and allow you to focus on academics and the odd keg party or two.