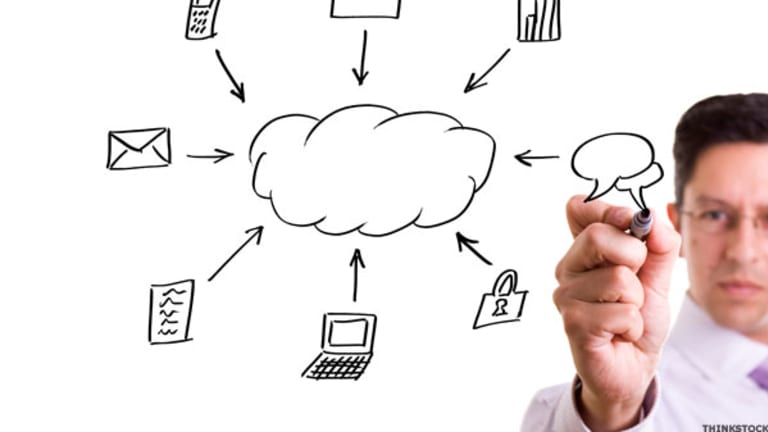 Behind the Scenes at a Small Business: Summer Doldrums Not So Dull
Summer is usually a slow time for retailers, but by offering niche products Card$mart was able to overcome the summer doldrums.
Editor's Note: This article is the seventh installment in our "Winning the Card Game" series. Dana Norman and Michele Rothberg acquired discount greeting card store Card$mart in June 2011. They agreed to let TheStreet follow them for one year as they experience the ups and downs of running a business. Based on advice from their accountant, the owners have declined to share revenue and profit numbers.
PLAINVIEW, N.Y. (
) -- Summer is usually a slow time for retailers, but by offering niche greeting card and giftware products, Card$mart was able to overcome the summer doldrums.
"We held our own. Sales were approximately 15%-20% higher" in July and August compared to the year-earlier period, co-owner Dana Norman says.
"For a little retail store, that's huge," Norman adds. "Also when we bought the store there was nothing to sell. If you invest in inventory and have good products, people will buy it."
Little more than one year after taking over the greeting card store, Norman and partner Michele Rothberg are making strides as they set their store apart from larger drugstore, office supplies and discount retail chains that sell cards such as
CVS
(CVS) - Get CVS Health Corporation Report
,
Target
(TGT) - Get Target Corporation Report
,
Staples
(SPLS)
and
Walgreens
(WAG)
.
>>>Winning the Card Game: Month 1
>>>Winning the Card Game: Month 2
>>>Behind the Scenes at a Small Biz: March Means Mega Money
>>>Behind the Scenes at a Small Biz: In April, the Postman Rings
>>>Behind the Scenes at a Small Biz: In May, A Record Sales Day
>>>Behind the Scenes at a Small Biz: June Profits From Thin Air
Located in an upscale family neighborhood, the two have been carving out a niche for their store in several categories where there is strong demand: unique giftware, sleep away camp stationery and merchandise, end-of-year teacher gifts and, now as school starts, locker décor.
"We try to still stick with unusual, unique items, not what everyone else has. There are certain things we just can't compete on the price point," Norman says.
Of course, the store's bread and butter revenue generator is cards. Card$mart of Plainview is known, even by competitors, for their "50% off line."
According to Norman, a competing drugstore's manager even encouraged one patron to buy cards from Card$mart and not his store.
Card$mart licenses its name from
Designer Greetings
, which is also the vendor of the "50% off" line of cards the store sells. Yet the partners are not franchisees in the sense that they do not pay franchise fees or royalties to Designer Greetings. Norman and Rothberg are required to carry the Designer Greetings 50%-off card line, but can also sell other items and cards of their choice. Designer Greetings has declined to disclose how many independent retailers license the Card$mart name.
The growing reputation Card$mart is carving out in the community is also benefiting its financial credibility.
As the store begins its purchase of bulk holiday season cards and giftware, Card$mart is able to negotiate with vendors.
"We're establishing credit, so we don't have to pay for
some merchandise until December, which is definitely much better than paying for it now," Norman says. "We've got more credit now. Cash flow seems okay."
It also means the owners are getting more confident in knowing their customers.
"We didn't open on Labor Day. We're more comfortable to put a sign up in the window," she says. "The first year we were afraid to close. Now we're established with our regular lotto players, which is really the reason we open. We're not concerned that they're not coming back."
But that doesn't mean the partners are through learning. They learned the hard way that the store cannot be all things to all people. They tried selling a small selection of shoes and clothing, which didn't pan out, Norman says.
That also led to learning that when products aren't selling or are about to go out of season, to discount the price sooner than they have been
"At least if you mark it down you get your money back. It's not a loss," she says.
-- Written by Laurie Kulikowski in New York.
To contact Laurie Kulikowski, send an email to:
Laurie.Kulikowski@thestreet.com
.
>To submit a news tip, email:
.
RELATED STORIES:
>>A Franchise Veteran's Secrets to Success
>>5 Fitness Franchises Getting Buff
>>7 Big Lessons From Today's Small Business Successes
Follow
TheStreet
on
and become a fan on
Disclosure: TheStreet's editorial policy prohibits staff editors, reporters and analysts from holding positions in any individual stocks.