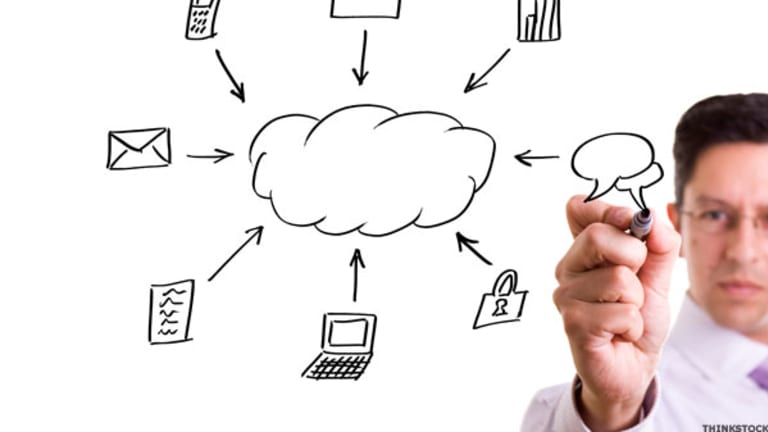 Publish date:
Behind the Scenes at a Small Business: Lessons From Sandy
Proper insurance protection can never come too soon, the owners of Card$mart found out.
Proper insurance protection can never come too soon, the owners of Card$mart found out.
(Editor's note: This is the ninth installment in our "Winning the Card Game" series. Dana Norman and Michele Rothberg acquired discount greeting card store Card$mart in June 2011. They agreed to let TheStreet follow them for one year as they experience the ups and downs of running a business. Based on advice from their accountant, the owners have declined to share revenue and profit figures.)
PLAINVIEW, N.Y. (
) -- "I almost wished we lost power. Opening up was painful," Card$mart co-owner Dana Norman tells
TheStreet
two weeks after Hurricane Sandy forced her way through New York City, New Jersey, Long Island and parts of Connecticut on Oct. 29, leaving widespread damage, flooding and power outages.
The independent card shop is located in an upscale shopping center in the middle of Long Island, so it was far enough from the dangerous storm surges that slammed the southern coast of the island. And, luckily, Card$mart is in one of the few areas that did not lose power in the aftermath of Hurricane Sandy and the Nor'easter that hit 10 days later. Most residents and commercial businesses, even if they had no damage from the category 1 hurricane, were without power for several days or weeks.
>>>Winning the Card Game: Month 1
>>>Winning the Card Game: Month 2
>>>Behind the Scenes at a Small Biz: March Means Mega Money
>>>Behind the Scenes at a Small Biz: In April, the Postman Rings
The lack of power took a toll on sales at the end of the month and into November. Norman and Rothman closed the store early the day of the storm and kept it shuttered the day after. Both were dealing with power outages at their homes.
Card$mart also lost its phone service and Internet for the first few days. But Norman says customers, for the most part, didn't seem to have a problem paying in cash.
Still, few people were out buying cards in the first week after the storm. "One day we opened up and the register
closed with $40 in sales," mainly from its Lotto business, Norman says.
"We don't sell, nor are we looking to sell, flashlights and batteries. But I feel like the store became more a therapy session for our regular customers. We had heat, we charged customers' phones while they shopped
elsewhere in the shopping center or had breakfast," Norman says. "We're not going to change the model of our business. We just had to suck it up."
Card$mart licenses its name from
, which is also the vendor of the "50% off" line of cards the store sells. Yet the partners are not franchisees -- they do not pay franchise fees or royalties to Designer Greetings. Norman and Rothberg are required to carry the Designer Greetings 50%-off card line, but can also sell other items and cards of their choice. Designer Greetings has declined to disclose how many independent retailers license the Card$mart name.
>>>Behind the Scenes at a Small Biz: In May, A Record Sales Day
>>>Behind the Scenes at a Small Biz: June Profits From Thin Air
>>>Behind the Scenes at a Small Business: Summer Doldrums Not So Dull
>>> Bricks and Mortar Stores Thrive in Internet World
Norman was already expecting weaker October sales compared with last year, due to the Jewish holidays that fell in September instead of October in 2012, but also because Halloween isn't a big card-buying holiday.
She also says Designer Greetings, located in Edison, N.J., was closed, which meant a slowdown in shipments. "It wasn't like we had much business that we needed
cards. Any pocket that was empty, we just used our filler cards," Norman says.
Card$mart's shipment of holiday Thanksgiving chocolate was also delayed. Norman says she usually purchases the popular chocolate molded as turkeys from
The Madelaine Chocolate Co.
, which is headquartered in The Rockaways, a hard-hit area.
Norman says she hasn't been able to get through to the company and ended up purchasing more expensive chocolates from a third-party distributor.
A note on its website says the hurricane has forced The Madelaine Chocolate Co. to temporarily close its doors.
One of the biggest lessons Norman learned from the storm was to make sure the store has proper insurance coverage for natural disasters.
Norman says she took home the store's insurance policy on the day of the storm, intending to look it over. (She acknowledges she wasn't fully aware of the coverage.) And even though the store had no damage, with the crazy weather patterns as they are, Norman plans to review coverage options with fresh eyes.
Norman says her main concern was coverage in case the front display window was broken.
"As it turned out, we were down by a few hundred dollars from last October in terms of sales. Because we have so much more merchandise, the number should have been higher. The goal is to grow every year, and I think it was the hurricane
that hurt revenue," Norman says.
As Long Island slowly resumed power in the second week following the storm, business was picking up again. Still, Norman says "you never get those days back."
-- Written by Laurie Kulikowski in New York.
To contact Laurie Kulikowski, send an email to:
Laurie.Kulikowski@thestreet.com
.
>To submit a news tip, email:
.
RELATED STORIES:
>>'Small Business Saturday' Is Set to Catapult Local Shops
>>How Businesses Should File Hurricane Sandy Insurance Claims
>>BrightStar Care's Shelly Sun: From Frustrated Consumer to CEO
Follow
TheStreet
on
and become a fan on
Disclosure: TheStreet's editorial policy prohibits staff editors, reporters and analysts from holding positions in any individual stocks.