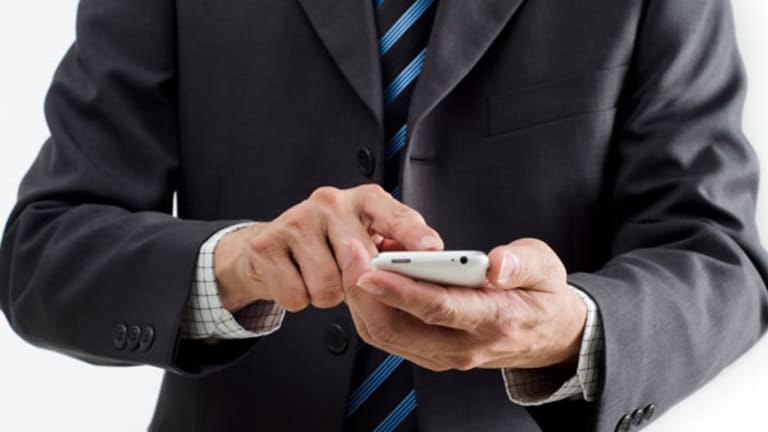 Behind the Scenes at a Small Biz: June Profits From Thin Air
Party suppliers and other industries are experiencing a helium scarcity; Card$mart is profiting from its competitors' losses.
Editor's Note: This article is the sixth installment in our "Winning the Card Game" series. Dana Norman and Michele Rothberg acquired discount greeting card store Card$mart in June 2011. They agreed to let TheStreet follow them for one year as they experience the ups and downs of running a business. Based on advice from their accountant, the owners have declined to share revenue and profit numbers.
PLAINVIEW, N.Y. (
) -- This spring, party suppliers and other industries that use helium -- from the components of MRI machines to flat-screen televisions and welding -- started to experience a helium shortage.
Helium shortages aren't unheard of, and the latest was caused by a combination of factors, from the warm winter weather to the European economic crisis and a previous Republican-led Congress that required the U.S. government to sell off its vast amount of stock-piled helium at below market prices by the end of 2014, according to media reports. Whatever the reason for the run on helium, demand is high and supply has dropped quickly.
Many party-supply stores have had to ration balloon sales, but for Card$mart, the helium shortage provided an additional profit boost in June. While Card$mart does sell balloons and its helium supplier also has placed restrictions, the independent shop doesn't do the volume that a store like
Party City
would do and was able to accommodate customers from competitors that were limiting balloon orders.
"We have had customers coming from Party City where
they are limiting how many balloons
customers can purchase and are not taking orders too far ahead of time," Norman says.
>>>Winning the Card Game: Month 1
>>>Winning the Card Game: Month 2
>>>Behind the Scenes at a Small Biz: March Means Mega Money
>>>Behind the Scenes at a Small Biz: In April, the Postman Rings
>>>Behind the Scenes at a Small Biz: In May, A Record Sales Day
The month of June wraps in not only Father's Day merchandise and cards but graduation needs, the tail-end of communions and confirmations and, towards the end of the month, sales of cards and paraphernalia for kids who were leaving for sleep away camp (a common occurrence in the upscale neighborhood that Card$mart resides in).
"We are the camp card castle. People are coming in and they're saying, 'I was told to come here for camp cards.' That's a niche product for this area," Norman says.
The run on helium added to another solid month for Card$mart, which celebrated its 1-year anniversary under the new ownership. Norman said sales for the month once again exceeded expectations. But she acknowledges that the solid sales the store has seen in the spring and first third of the summer makes her nervous for the slower months of July and August. (Norman still wouldn't share whether the company had turned a profit or loss in its first year, however she had said earlier in the spring that the partners no longer needed to invest their own money into the store's ongoing needs.)
Card$mart licenses its name from
, which is also the vendor of the "50% off" line of cards the store sells. Yet the partners are not franchisees in the sense that they do not pay franchise fees or royalties to Designer Greetings. Norman and Rothberg are required to carry the Designer Greetings 50%-off card line, but can also sell other items and cards of their choice. Designer Greetings has declined to disclose how many independent retailers license the Card$mart name.
Norman plans to turn to social media for help during the summer sales doldroms, admitting that the store's
is lacking. Between social media and email campaigns, as well as a possible loyalty card, she hopes to entice customers to continue shopping.
The store has already tried traditional coupon advertising which didn't pan out.
"I think that people cut out coupons to go the pizza place
or to go to the clothing store. I just don't think they would take a coupon to go to the card store," Norman says.
One thing Card$mart doesn't have to worry about: the impending
.
All of Card$mart's workers are part-time employees and both Norman and Rothberg are on their husband's insurance plans. There are no plans to offer health insurance to employees.
"It's not something we're even remotely considering at this time," she says.
-- Written by Laurie Kulikowski in New York.
To contact Laurie Kulikowski, send an email to:
Laurie.Kulikowski@thestreet.com
.
To follow Laurie Kulikowski on Twitter, go to:
http://twitter.com/#!/LKulikowski
>To submit a news tip, email:
.
RELATED STORIES:
>>5 Small Businesses 'Making It' in the USA
>>Small Business Reacts to Supreme Court Ruling
>>Are Your Employees Getting a Raw 401(k) Deal?
Follow
TheStreet
on
and become a fan on
Disclosure: TheStreet's editorial policy prohibits staff editors, reporters and analysts from holding positions in any individual stocks.