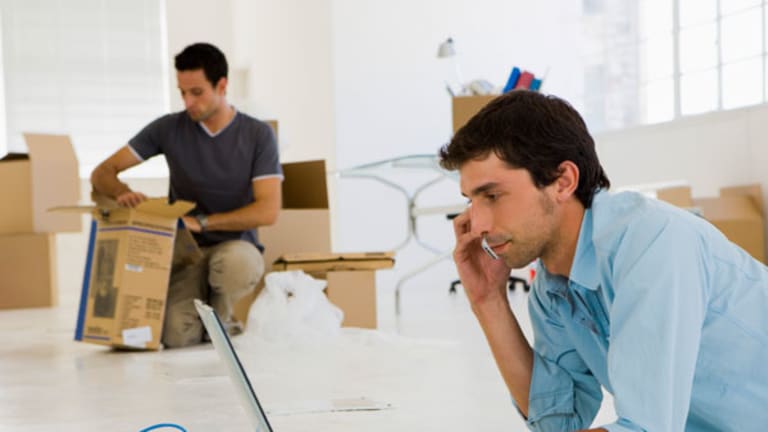 Before You Fold, Take a Cue From Yahoo!
Say 'no deal,' if the price does not reflect your intrinsic <I>and</I> implied value.
CHICAGO -- Yet another celebrity "couple" has hit the skids. After a three-month courtship, Microsoft (MSFT) - Get Microsoft Corporation Report officially withdrew its bid for Yahoo! (YHOO) Monday, leaving fans of tech mega-mergers devastated.
The numbers being thrown around for this deal may be far beyond the average small-biz sale, but the issues at stake are familiar to any owner tempted to cash out. When does selling make sense? And when does it pay to hold out?
To outsiders, the Microsoft offer might have looked like a gift to Yahoo!, the once-hot Internet company that has spent the past few years struggling unsuccessfully to catch up with
Google
(GOOG) - Get Alphabet Inc. Class C Report
. Microsoft offered $44 billion for Yahoo!, or $31 per share -- 60% more than what Yahoo! shares were selling for at the time.
Even though Microsoft's bid was unsolicited, Yahoo! said its board would consider the proposal. Which made perfect sense -- even though Yahoo! hadn't hung out a "For Sale" sign, an offer from a behemoth like Microsoft needed to be taken seriously.
Beginning of the End
So where did things break down? In the end, it came down to price: Yahoo! insiders thought the company was worth more than Microsoft was willing to pay.
But other factors were at play as well. According to Fred Steingold, an attorney and small-business law expert and author of
The Complete Guide to Selling a Business
,timing can make all the difference in getting the price you want.
"You want the business to be in good financial shape when you sell," he says. "Ideally, you should be able to show increasing sales and profits for the last two or three years. That will make it very attractive to a buyer."
That's exactly what Yahoo! didn't have in its favor. The day before Microsoft made its bid public, Yahoo! announced that it would be cutting jobs and spending more on its flagging advertising business. Given the challenges Yahoo! was facing, Microsoft had no incentive to raise its bid.
For What It's Worth...
Even when you've got your business in a sell-worthy state, you've got to figure out exactly how much it's worth. And this is where things get tricky.
"You have to get as much data as you can," says Steingold, who suggests consulting business appraisers as well as accountants with small-business expertise. "The company should be worth more than the sum of its assets. A seller should also be paid for the goodwill factor -- the repeat customers and long-time clients who bring in business. The seller should have evidence that these people will keep coming."
Don't forget the other benefits your business may be bringing to its new buyer, such as a long-term lease in a desirable location; favorable contracts with a supplier; or effective distribution channels. "These can all help justify a higher price," says Steingold.
Yahoo! seems to have done its research; the company says it spent $14 million on outside advisers while the bid was being considered. But in the end, they couldn't convince Microsoft that they had anything worth paying a premium for.
Even if the price is right, the seller must be clear about what his or her next step will be. While previous owners are sometimes asked to stay on after a sale to help smooth the transition, they can also be pushed aside completely.
"Buyers often want a non-competition clause in the contract," says Steingold. "From the seller's standpoint, you want to make sure it doesn't interfere with your ability to earn a living."
In the end, maybe this is what really did in the Yahoo!-Microsoft deal. For all the wrangling about what would be a fair price per share, the Yahoo! board and management simply may not have wanted to be gobbled up by Microsoft.
"We've emerged a stronger, more focused company with an even greater sense of purpose," wrote Yahoo! CEO Jerry Yang in a company blog. "I'm so proud of how this company has come together, put the noise aside, and showed the world that we have the resolve and determination to thrive in challenging times."
That sure sounds like someone who still relishes running his own business. Wall Street insiders may have wanted the deal, and Yahoo! shares may have plunged when it fell apart. But sometimes even a good price isn't good enough.
And that's when you walk away.
Elizabeth Blackwell is a freelance writer based in Chicago. She is the author of Frommer's Chicago guidebook, and writes for the Wall Street Journal, Chicago, and other national magazines.
TheStreet.com has a revenue-sharing relationship with Amazon.com under which it receives a portion of the revenue from Amazon purchases by customers directed there from TheStreet.com.