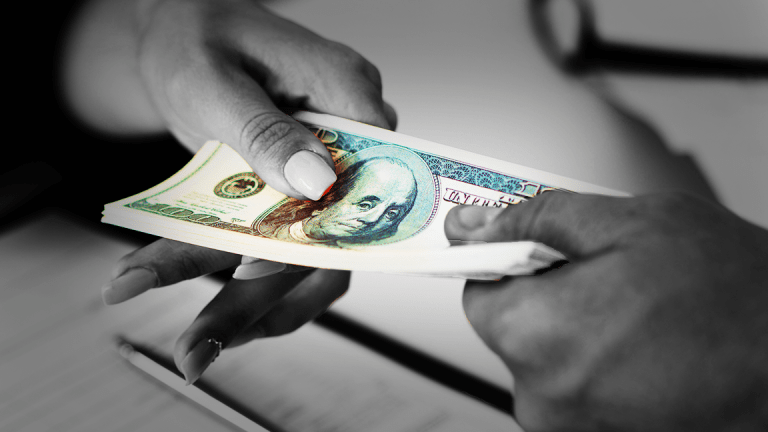 A top U.S. financial regulator urged banks to jump into the market for small, short-term loans, in a move that some consumer advocates say could shield millions of strapped borrowers from the triple-digit interest rates offered by payday lenders, pawn shops and other last-resort money sources.
The Office of the Comptroller of the Currency said Wednesday in a bulletin that it will now encourage nationally-chartered banks to offer "responsible short-term, small-dollar installment loans" of two to 12 months. The loans should be structured to feature regular payments, rather than having the amount due in full when the loan matures - a practice that has trapped many borrowers who fail to sock away savings during the interim.
Many banks have shied away from making such loans in recent years due to consumer backlash over previous high-cost lending products, as well as a series of regulatory orders during the past decade that had tightened underwriting guidelines. Since such loans are often taken out by low-income borrowers with poor credit histories, there's also the risk that the banks could end up with steep losses, threatening their viability and putting federal deposit-insurance funds at risk.
"The OCC believes that banks can offer these loans safely, profitably, and with reasonable pricing and repayment terms," according to the bulletin.
The guidance was hailed by opponents of so-called payday lending - where borrowers promise proceeds from future paychecks at interest rates that can work out to 400% on an annual basis - as a move to help people who are struggling financially. As President Donald Trump's administration pushes to ease regulations on the banking industry, some consumer advocates had worried that key protections might be loosened, leaving borrowers at the mercy of predatory lenders.
The Consumer Financial Protection Bureau had signaled recently that it may review rule restricting payday-lending practices that was enacted under the agency's prior leadership.
But Mick Mulvaney, a Trump-administration official who serves as the agency's acting head and had been a major critic of its policies, hailed the OCC's new lending guidance in a statement Thursday.
"Millions of Americans desperately need access to short-term, small-dollar installment loans," Mulvaney said. "We cannot simply wish away that need. In any market, robust competiton is a win for consumers."
Nick Bourke, director of consumer finance at the Pew Charitable Trusts, estimated in an interview that borrowers could save some $2 billion a year in interest costs by getting money from banks instead of less non-bank lenders like payday firms and pawn shops.
"This is a game-changer, because it invites banks to be part of the solution, and that could save millions of customers billions of dollars," Bourke said. "This is a reasonable recognition that, with some regulatory clarity, banks can be a big part of the solution in a consumer-friendly way."
A key change could come in how the loans are underwritten, Bourke said. For example, banks could find it cheaper and easier to make the small loans by examining borrowers' monthly checking-account activity to see whether they can afford the periodic payments, rather than having to order a credit report.
Some consumer advocates were quick to caution that it remains to be seen how banks will tailor their new offerings - and what the OCC will allow. There's no official cap at a federal level on the interest rates banks can charge, but there is historical precedent for limiting the cost of loans to 36%, a cap set under many state laws, said Rebecca Borne, senior policy counsel at the Center for Responsible Lending, a nonprofit group.
"The principles like affordability and reasonable pricing are good," Borne said in an interview. "But we are concerned that in a broader deregulatory environment, banks may be given more latitude to make high-cost loans than they've been given in the past, and that would have disastrous consequences."