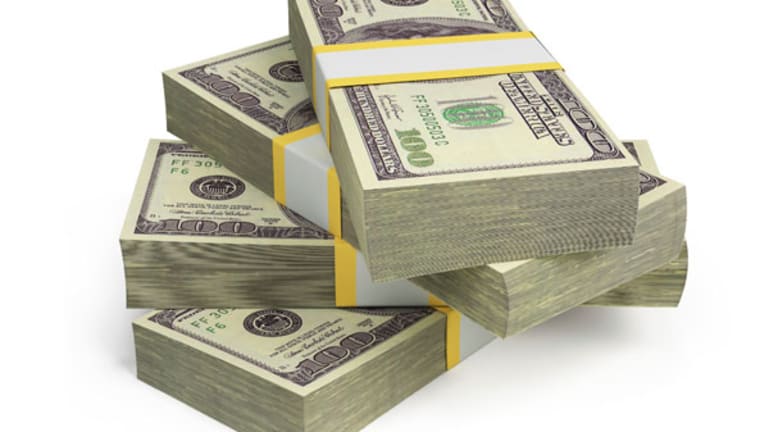 Banks Turn to Checking Account Fees
Pay attention to the notices and fine print from your bank. Fees are rising as they recoup revenue lost to regulation.
NEW YORK (LowCards.com) -- Here is an easy resolution you may have missed making early this month but that may yet save you more than $100 this year: Pay attention to the notices and fine print from your bank. Fees are rising with many major banks, and there may be more you have to do to get or keep a free checking account.
When Congress passed regulations on the financial industry, banks warned that the restrictions would lose them revenue, causing them to raise rates and fees to recover it. Banks have proved many times they weren't bluffing. They added a number of fees in the past two years and now are testing fees on checking accounts, something that could affect millions of consumers by the end of 2011.
Bank of America is testing a checking-fee system charging between $6 and $25 a month unless customers take steps to avoid them.
Free checking was a nice gift banks used to attract customers, hoping it would lead to a deeper banking relationship with loans, mortgages,
and mutual funds. But free checking is not sacred. Some banks started adding checking account fees last year, and others have followed.
Bank of America
(BAC)
Bank of America is testing a fee system that divides customers into four groups and charges monthly fees based on how much money and how many accounts a customer has with the bank. The fees could range from $6 to $25 a month, but customers can avoid the fees if they maintain a certain minimum balance, make a minimum number of deposits (determined by account level), or bank in certain ways, such as linking multiple accounts and credit cards.
Chase
(JPM)
Starting Feb. 8, Chase will enroll new customers in its Total Checking program, which bears a $12 monthly fee that can be waived for those who maintain a $1,500 balance, make $500 in monthly direct deposits or keep a $5,000 balance across deposit accounts. Older accounts will get a $6 monthly fee that can be waived with $500 in monthly deposits or five debit card purchases a month.
Chase is also increasing fees on some account activities,
according to the Chicago Tribune
, as well as offering a $1 ATM option for customers to see their five to 10 most recent account transactions -- a service that remains free online. Overdraft protection fees are rising from $10 a day to $12 (waived if the account is overdrawn by $5 or less). The insufficient-funds fee is increasing to $12 from $10. Sending wire transfers will cost $30, an increase from $25. Online transfers jump to $25 from $20. Stopped-payment requests increase to $34 from $32.
Citi
(C)
Last fall, Citi started charging monthly maintenance fees. The basic checking account now has an $8 monthly fee that is waived after a minimum of five transactions each month. A higher-level account charges $20 each month if you don't maintain a $6,000 balance across all linked checking, savings and investment accounts.
Wells Fargo
(WFC)
Starting Feb. 3, Wells Fargo will replace free checking with an account that charges a $5 monthly maintenance fee and a $6.95 monthly online bill pay fee. This is for new customers, and fees can be waived if a minimum balance or other requirements are met.
Here are a few consumer tips on avoiding or minimizing bank fees:
If you have an account requiring a minimum number of deposits or balance amount, pay close attention to your statements. Use account alerts to notify you of deposits, payments and account balances. For example, if your minimum balance requirement is $500, an online alert can notify you when your balance drops close to that so you can take action before you get hit with the fee.
Keep up with monthly debit card transactions. Some banks are adding fees if you don't use your debit card enough.
Find out what activities will result in your monthly maintenance fee being waived. Banks may waive the fee for online banking, a certain number of deposits or more debit card usage.
Check out your local credit union. These may have better rates and lower fees than the major banks.
Contact your bank customer service. You can complain about the fees and even ask a representative to waive the fees charged to your account. Keep an eye on your monthly statement for strange or new fees.
Know yourself and how you use your account. Is it difficult to keep a $500 minimum balance? How often do you use an ATM? Do you need the monthly copy of your canceled checks? Know how you use your checking account and find a bank that gives you the best rate and lowest fees for those services.
If you didn't opt out of overdraft protection, contact your bank and opt out now. Banks are still promoting its benefits, but this protection can be very costly to you should you overdraw your account.
>To submit a news tip, email:
.
RELATED STORIES:
>>Financial Reform Could Hurt Consumers
>>Fed Seeks Slashing of Debit Card Swipe Fee
>>Federal Reserve Highlights Credit Protection
Follow TheStreet.com on
and become a fan on
Bill Hardekopf is chief executive of
, which compares and rates more than 1,000 credit cards. He is the co-author of "The Credit Card Guidebook."