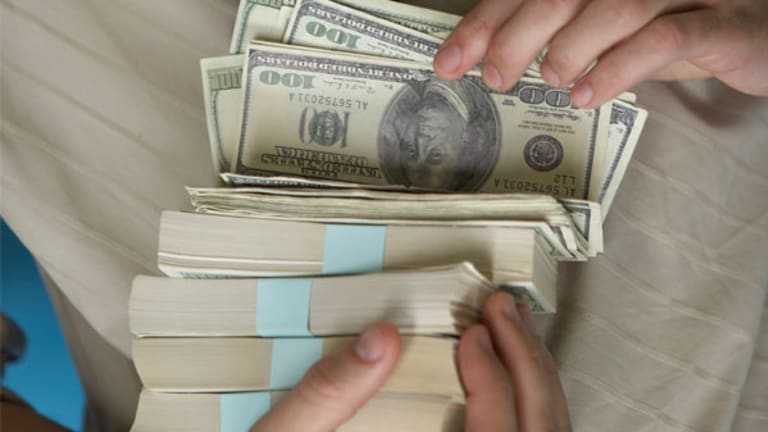 Banks Shouldn't Close Branches as They Expand Online, Study Says
Consumers still value face-to-face encounters with bank staffers, a study finds.
NEW YORK (
) -- What do consumers from Boston to Bangladesh want from their banks?
In a word -- actually two -- "personalized service."
Consumers still value service such face-to-face encounters with bank staffers, a study finds, and are still anxious about their personal financial privacy in online banking.
That's the key takeaway from a new study from
Cisco
(CSQ) - Get Calamos Strategic Total Return Fund Report
, the San Jose, Calif.-based software giant.
Cisco's
IBSG Omnichannel Banking Study
of 5,300 global banking consumers shows consumers still value "face-to-face" encounters with bank staffers, and many are likely to walk away from a bank that closed its brick-and-mortar shops and
.
The study says 26% of consumers would take a hike if banks eliminated "personal attention" from their menu of services, and 65% say they would favor more bank branches that offered a wider menu of services, including tax help, accounting services and legal services.
Cisco calls such a financial institution "omnichannel banking" and says it's the future of financial services.
"Banking is transforming rapidly, driven by changes in regulations, macroeconomic pressures, new customer demands, technology advancements and increased competition," says Jorgen Ericsson, vice president of the global financial services practice for Cisco Internet Business Solutions Group. " A fundamentally new approach to banking is needed, with an emphasis on a combination of both improving customer experience and simultaneously reducing costs. Our study shows that customers are ready for a new era, and the solution will be omnichannel banking."
Some other interesting takeaways from the Cisco banking study include:
Mix-and-match is common:
Just because a consumer may use virtual banking services doesn't mean they won't walk into a branch. The study says that 30% of "frequent users" of mobile and online banking visit a bank branch at least twice per month."
All or none:
Cisco says 45% of respondents say that if a bank limited or curbed onsite, personal service, they would stay away and strictly use a "total virtual banking alternative."
Web choices:
78% of respondents in developed countries and 72% of consumers in emerging markets prefer to use online banking to pay bills and check account balances.
Anti-social media:
Social media channels such as
Facebook
(FB) - Get Meta Platforms Inc. Class A Report
and
Twitter
are a bust with consumers -- no matter where they live. Cisco says that only 1% of consumers in developed markets "indicate a preference" for social media to conduct bank transactions.
Security is a huge issue:
Banking consumers are still anxious about their personal financial privacy, with 65% of consumers in developed countries expressing "significant concerns" over privacy and identity theft. But 42% trust banks ahead of government to protect their privacy.
Global banks do seem to be getting the message from consumers, the study says. "The progression of our industry means that customers no longer consider banking to be single-channel," says Paul Dilda, Head of North America Branch Channels, Bank of Montreal. "They expect more control over how and when they choose to access our services, including financial experts and advice."
The "omnichannel" bank may just be the future for personal financial services, if banks can manage to expand their services, think creatively and keep providing personal service.
Because if banks don't adapt, someone else will.