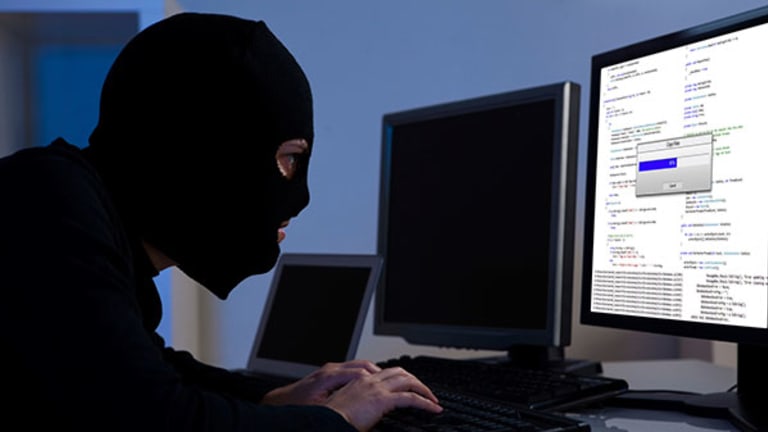 Banks Are Using Your Secretly Obtained Personal Data to Battle Cyber Heists
Fraudsters are being foiled by a security process they can't hack.
NEW YORK (MainStreet) — Financial institutions are under siege by cyber criminals scouring "secure" data files and mounting assaults on every point of entry to your assets. Online banking, ATM locations, bank lobbies and even phone-based customer service are all at risk. But banks are fighting back in an effort to curb the rampant rip-offs, even if it means taking initiatives involving your most personal data -- without your permission.
The latest tool in the arsenal of weapons used to combat financial fraud is biometrics. The technology deployed goes beyond fingerprint verification and retina scans. While that level of security is readily available, it's not necessarily a convenient manner in which to address all the issues of intrusion. Of course, ATMs and mobile devices could easily implement fingerprint matches but some customer touch points are not quite that tactile. However, without your knowledge, major banks – among them U.S. Bank, Barclays, JPMorgan Chase and Wells Fargo – have quietly put into place a unique biometric security system to help guard against fraud. And it involves voice-recognition technology.
Gary Davis, chief "consumer security evangelist" at McAfee, the online security provider, writes in a recent company blog post that cyber crooks have begun calling financial institutions posing as customers, and attempting to answer personally-identifying challenge questions in order to gain access to your accounts. But banks are using your voice to block the hack attacks.
"Called 'voiceprinting,' this technology is aimed at detecting the bad guys (rather than confirming you are actually who you say you are)," Davis writes. "So how have banks obtained these voice samples to begin with? Well, it goes a little something like this: 'This call may be monitored and recorded…'"
The Associated Press reports that 65 million voices have been harvested by biometric vendors so far. One company claims the efforts have already resulted in a 90% reduction in phone-based fraud attempts.
Nuance Communications, a provider of voice technology services, surveyed consumer attitudes regarding current security processes. No surprise: 85% said they are frustrated with existing ID verification systems. More than two-thirds of the respondents (67%) reported having 11 usernames and passwords to remember and half (49%) said the whole process is time consuming and cumbersome. And many (24%) don't like giving out personal information in order to be verified.
Rather than remembering long strings of alpha-numeric passwords, voice recognition technology may evolve from being a behind-the-scenes deterrent to a common consumer preference. "My voice is my password," could be a phrase more of us soon use to protect our financial data on the phone, with a mobile app or online.
Hal M. Bundrick is a Certified Financial Planner and contributor to MainStreet. Follow him on Twitter: @HalMBundrick