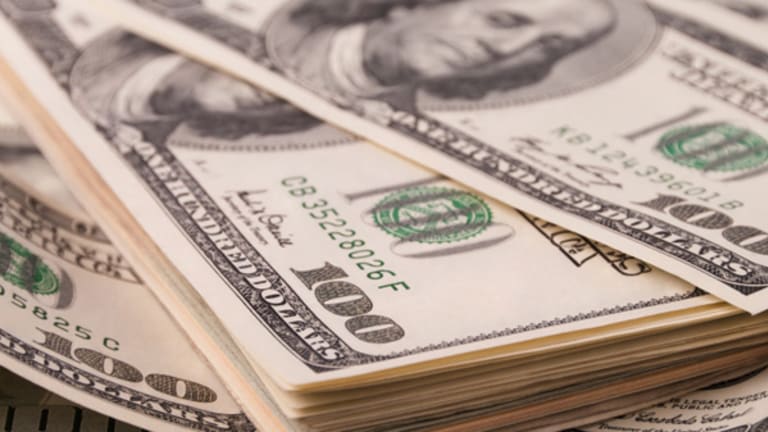 Bank Teller Trapped Inside ATM, Lives to Tell Tale
Bank ATMs, like all technology, aim to be as human as possible. The latest ATMs, in fact, have people trapped inside them.
NEW YORK (
) -- Back in the early days of computer research, it was a widely held belief of those pioneers at Bell Laboratories that it wouldn't be long before a computer was able to match (specifically resemble) the human brain.
All these decades later, that's not quite the direction in which computer science (and brute computer memory power) has gone. In fact, the more technology progresses, the more it exhibits fits and starts in trying to match that je ne sais quoi of human sensibility -- just ask the iPhone's Siri to understand what you are saying while walking down a crowded Manhattan sidewalk, compared with the hearing and comprehension of the person standing next to you.)
Now it's the automatic teller machine that wants to prove how human it really is, beginning with a few chatty ATMs in Pittsburgh.
Customers at two
Dollar Bank
locations in North Hills and Virginia Manor near Pittsburgh will now find a personal teller machine (PTM)
developed by
NCR Corporation
(NCR) - Get Free Report
. The key difference between PTMs and ATMs is the addition of a live remote teller available through a video connection.
On the NCR web site, the company describes PTMs as follows:
"A Personal Teller Machine looks like an ATM, the difference is that you can interact real-time with a bank teller who can remotely control the machine and guide you through most branch transactions. Using video cameras, a customer's image is transmitted to the Personal Teller located at the Customer Service Center in Pittsburgh, PA. Cameras at the Customer Service Center transmit the Personal Teller's image back to the customer. Sound is carried through built in speakers and a handset is available when using the machine in the bank lobby."
For customers, there is a built-in benefit to PTMs: Banks can stay open longer, and financial consumers can get real-time help via PTMs before and after bank hours. Dollar Bank says its PTMs will be available from 8 AM to 10 PM, Monday through Saturday. Customers can still use the machine to deposit and withdraw funds on a 24/7 basis.
Dollar Bank is very excited about putting the person inside the machine. "The PTMs will improve our customer service by permitting Dollar Bank customers the convenience of extended hours of service six days a week, while providing personal teller services through a machine," said Robert Oeler, president and CEO of Dollar Bank in a release. "Customers will have the confidence of knowing they are speaking with a real Dollar Bank employee when they make a deposit or request a bank service through the PTM. That is an exciting new service for our industry."
The bank has already assigned a customer service representative to stand by the machine and offer help in using the PTM (the same sort of logic that applies to having a live grocery store checkout person stand next to the self-checkout machine and serve as your checkout person when you can't figure out why the self-checkout bot keeps telling you to place an item on the scanner or remove the bag.)
Nevertheless, the bank hopes the machine will reduce customer waiting time and provide consumers with more options using the real-time PTM teller option.
Consumers aren't exactly clamoring for changes to ATM machines. According to J.D. Power's 2012
Retail Banking Satisfaction study, banking consumers are pretty happy with current ATM technology. The study ranks consumer attitudes about banking services on a 1,000-point scale, and satisfaction with ATMs hit a level of 815 this year, compared to 795 in 2011.
"Satisfaction with ATMs is driven by the increased reliability, user friendliness and functionality found in the newer generation of ATMs in which many banks have invested the past few years," said Michael Beird, director of banking services at J.D. Power in the study release. "One of the most pertinent metrics is the percentage of customers who use ATMs to make deposits has more than doubled over the past four years, from 19 percent in 2008 to 40 percent in 2012."
Dollar Bank is taking the Steve Jobs approach, regardless of current ATM-contentment: don't ask consumers what they want because they don't know what they want. Or in other words, build it and they will come (and chat with the PTM.)
Any banking service that gets customers in out and out more quickly, with the high level of customer experience they expect, can only help with customer satisfaction, so expect your bank branch ATM to become more "human" sometime soon.
More on banking:
Does it make sense to use the closest ATM?
Should you opt for overdraft fee protection?
By Brian O'Connell
Follow
TheStreet
on
and become a fan on