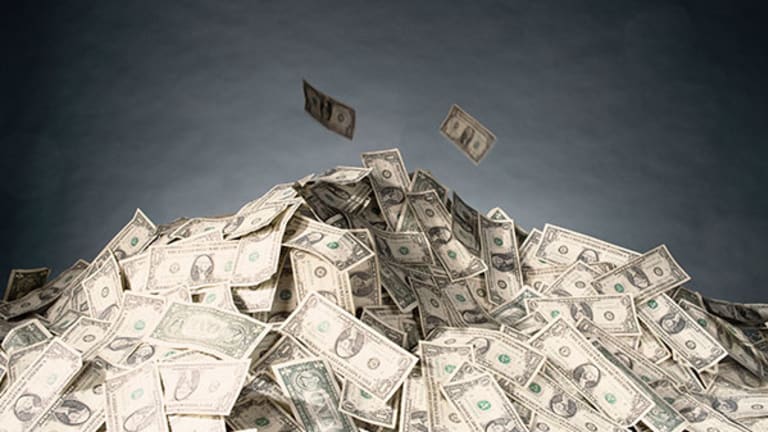 Bank Customers Could Try Harder to Avoid Fees
More than nine out of 10 of us say there should be no or low fees on bank checking accounts, but only 44% of actually have fee-free checking.
NEW YORK (TheStreet) -- Banking customers may not be as aggressive as they think about avoiding fees.
According to a study from the Pew Charitable Trusts, here's how the nine out of 10 U.S. adults with bank checking accounts get treated:
More than half of the banks reviewed in the report still reorder consumer withdrawals from high-to-low dollar amount, a harmful practice that can magnify overdraft fees by charging many fees on small amounts rather than one fee on a larger amount. And significantly more banks are requiring mandatory binding arbitration agreements and limiting customer options to resolve disputes.
"It's surprising how little attention consumers are paying to their banking account at a time when we're being hit with an endless barrage of fees," says Gabe Krajicek, chief executive at Kasasa, an Austin Texas checking and savings account services provider that has another study saying that while more than nine out of 10 of Americans say there should be no or low fees linked to bank checking accounts, only 44% of actually have fee-free checking accounts. In addition, 15% of financial consumers havent even checked their bank accounts for fees.
Additionally, only 45% of banking customers have reviewed their checking accounts for fee activity in the past 30 days.
Also see: We Have Fewest Banks Since 1934, But That's Not Necessarily Bad>>
There's really no excuse for accepting high fee bank checking accounts, Krajicek says. In fact, finding fee-free bank accounts is only a click away.
"When consumers become fed up enough with fees to take action and want to switch accounts, many are looking online, where it takes just a few minutes to locate unconditionally free checking accounts," he says.
It's also a good move to contact your bank directly and ask a customer service representative how to avoid fees with your account. Minimum deposits, automatic deposit and a minimum number of bank debit card transactions are proven ways of keeping checking account fees at bay.