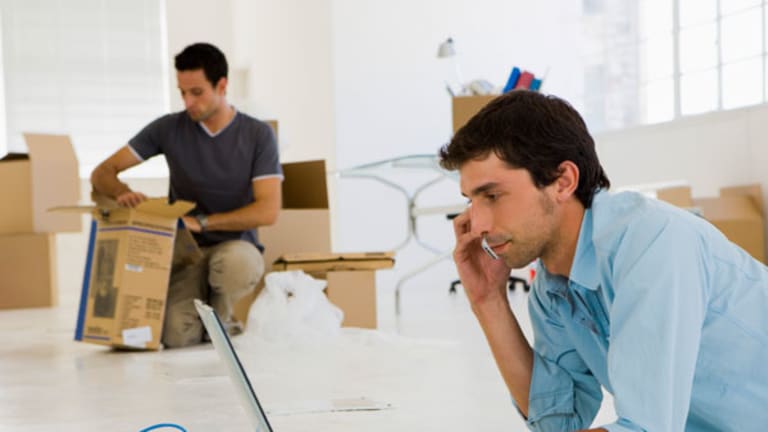 Avistar Takes Video Calling a Step Further
Avistar's C3 Desktop makes video conferencing more affordable for small businesses.
Avistar's C3 Desktop makes video conferencing more affordable for small businesses.
SAN MATEO, Calif. (TheStreet) -- Getting people to embrace video conferencing has been the singular struggle in computer networking.
AT&T's
(T) - Get Report
Picturephone introduced the concept of talking onscreen in the 1960s.
Google
(GOOG) - Get Report
,
AOL
(AOL)
and Skype have since introduced free video chatting services. But complexity, cost and most of all, reluctance among workers who prefer being heard but not seen have chilled most folks to video conferencing.
Enter San Mateo, Calif.-based
Avistar Communications
(AVSR)
. This small video conferencing company -- we're talking about a market cap of $20 million -- has been fighting the video war since 1994.
Avistar has developed a relatively affordable, no fuss Web-based video conferencing service called C3 Desktop ($399 per user, plus a 20% annual fee for support) aimed at cracking user resistance to video conferencing. My assistants and I gave this tool a try.
What you get
: Avistar C3 offers manageable business video.
There's a lot for a small firm to like. The software runs on any PC (Users of newer Macs will need a dual boot tool like Boot Camp). And Avistar doesn't require dedicated video cameras or microphones.
I downloaded the
Avistar demonstration software
, spent a few minutes setting up an account and started a relatively high-quality video conference using my
Logitech
(LOGI) - Get Report
Web camera on my 2004 vintage
Dell
(DELL) - Get Report
. Trust me, that's a major improvement from old systems that forced you to tinker with dedicated video conferencing gadgets.
While it's nowhere near high definition, the image quality was business class and way better than what you would see on Google's video chat tool. I also liked its ability to host multiple conversations and its easy-to-use controls.
Overall, Avistar offers a reasonable video experience at a reasonable price. For video conferencing, that's saying a lot.
What you don't get
: An easy business video tool.
Avistar deserves credit, but let's be honest: This is still a complex Web service. For example, when three of us tried to host our weekly conference call using Avistar, only one of us was able to successfully load his software out of the box. The other two needed Avistar's customer support to get running. It works, but expect to perform some gadget jujitsu to set it up.
Once installed, Avistar takes some getting used to. The system is yet another distraction on the desktop, pinging you with calls and other interruptions. And there are no stupid phone tricks: People will see what you're wearing and know when you're checking your e-mail instead of paying attention.
Bottom line
: For all its drawbacks, Avistar is worth a try. It might be a useful way to stay in touch with an important client or hold meetings that require a more formal touch. Seeing each other is cool indeed.
But remember: A video meeting becomes a real meeting quickly. If you don't plan it well, it's easy to waste everyone's time.
--
Reported by Jonathan Blum in New York.
Jonathan Blum is an independent technology writer and analyst living in Westchester, N.Y. He has written for The Associated Press and Popular Science and appeared on FoxNews and The WB.