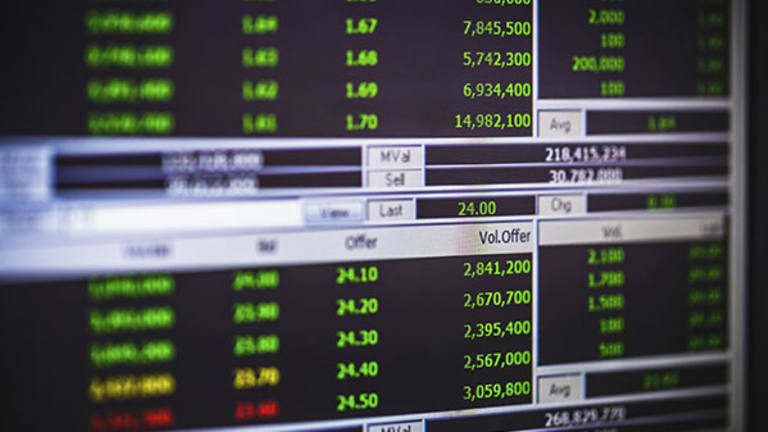 Automated Investments Made by Machines: Better than Man-Made?
Fidelity, Schwab and others are rushing to provide consumers with low-cost investment strategies implemented by computer algorithms.
NEW YORK (MainStreet) — Researchers at MIT say they have developed an algorithm that can predict the price of bitcoin, the highly volatile digital currency. To prove it, they conducted test trades, buying and selling the cryptocurrency on rising or falling indicators. The result: the team nearly doubled its money in less than eight weeks.
Now if the Artificial Intelligence Lab at MIT can forecast the price movement of such a skittish animal as bitcoin, why can't we do the same thing with plain old vanilla stocks and bonds? Apparently we can. Welcome to Wall Street 2.0.
Major investment firms like Fidelity and Charles Schwab are rushing to offer automated trading services to average, everyday investors. Schwab calls their service "Intelligent Portfolios." Handmade investment artisans – like traditional brokers – derisively refer to them as "robo advisors." But investment programs driven by algorithms are soon to become too big of a trend to ignore.
Previously offered by niche providers such as Betterment and Wealthfront, these services are rapidly moving from Silicon Valley to the mainstream. In fact, Wealthfront yesterday announced it had raised another $64 million in venture capital. That means its pockets are now loaded with total funding of some $130 million. The startup is already managing $1.5 billion in assets. Of course, that's puny compared to Schwab's assets-under-management of $2 trillion. The fact that big money investors as well as Wall Street notables are getting in the automated money management game should be a clue as to just how important this development is in the world of financial services.
Schwab goes so far as to call it "disruptive."
"The service alters the investing landscape by combining innovative technology with proven approaches to advice and the support that only people can provide, all without charging program management fees, advice fees, or commissions, while using low cost exchange traded funds," said Schwab President and CEO Walt Bettinger in a statement. The company says it will roll out the service – available to investors with only a $5,000 account minimum – in the first quarter of next year.
Meanwhile, Fidelity is teaming up with Betterment to offer financial advisors an automated trading platform, while TD Ameritrade says it will offer robo-investment services to its stable of independent registered investment advisors.
And perhaps that's the ultimate irony of all: paying an investment advisor to manage your portfolio – who is simply using an automated trading system to do the heavy lifting.
--Hal M. Bundrick is a Certified Financial Planner and contributor to MainStreet. Follow him on Twitter: @HalMBundrick