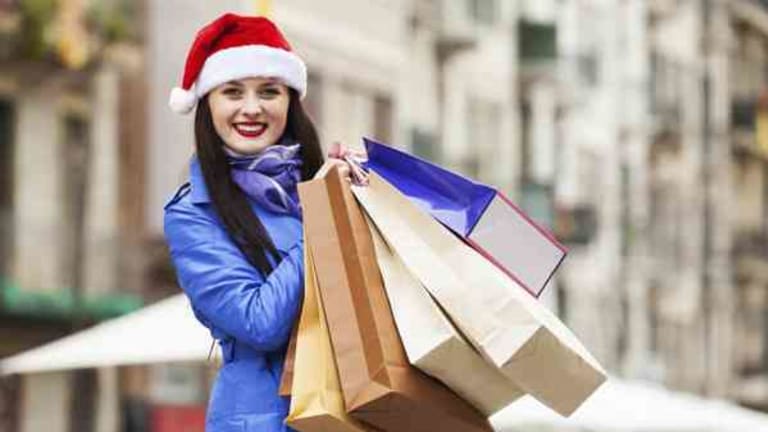 As Shopping Options Run Out, Here's How to Do Gift Cards Right
Americans love their gift cards more than ever. But but be careful which you buy, and where. And hang on to the cards you get.
NEW YORK (MainStreet) — Gift cards are the go-to present for Christmas consumers across the land. Stored Value Solutions, a Louisville, Ky., gift card provider, says 70% of shoppers say they will buy a gift card this holiday season and 92% say they will spend as much or more than they did on gift cards this year than they did last year.
Good thing gift cards are the "most desired holiday gift" by Americans for the eighth year running, according to Stored Value Solutions.
Recipients favor them because they give them relative freedom to buy what they want, when they want it. Americans love giving gift cards because it takes out much of the thinking required for holiday shopping (or any shopping for presents, for that matter).
"This holiday season is a reflection of a pattern we've seen unfolding for some time," says Mark Schatz, SVS' managing director. "With no consumer fees and no expiration date for a minimum of five years, gift cards have become a winning proposition for holiday gift giving, as they allow the recipient to choose what they want from their favorite brands."
Here are some additional factoids on U.S. gift card use in 2014, from SVS:
The average consumer plans to spend $231 on gift cards.
Men are planning to spend more on gift cards than women.
58% of younger people (18-35) plan to spend more on gift cards.
They're the likely fallback for 90% of us who finished some — but not most — holiday shopping as of Monday.
According to Cardhub.com, the five most popular gift cards this holiday seasons are from or for:
Visa
Amazon
iTunes 
American Express
Netflix
(The rest of the top 10 is Wal-Mart, Target, Google, eBay and Starbucks, according to Cardhub.com.)
To get the most from your gift cards this year, Cardhub.com recommends using discounted gift cards at online gift card exchanges, where you might get 40% off. Steer away from general gift cards from major credit card issuers if you want to avoid fees — retail brand store cards are usually fee free, since they lock in a profit the moment a gift card is bought.
Don't forget that a gift card's value is good for five years, as mandated by the CARD Act passed by Congress and signed into law by President Barack Obama in 2009. If you don't hang on to your card, you add to the more than $45 billion in gift card money that has gone unused since 2005, CardHub says. (That's the big downside for gift cards: They can go missing easily.)
— By Brian O'Connell for MainStreet