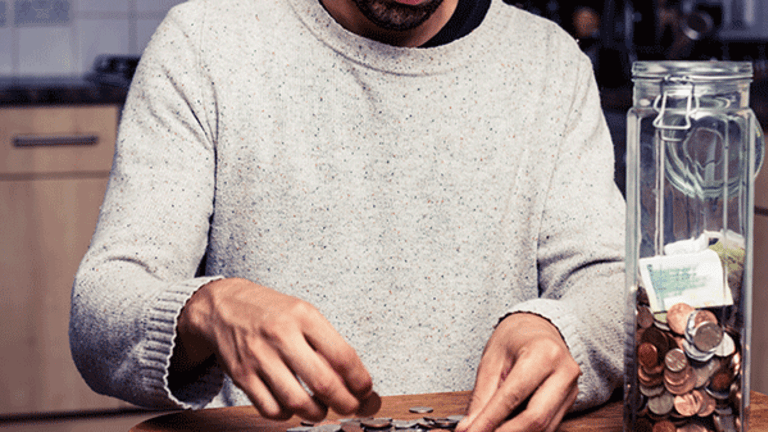 As Rates Rise, Savings Accounts and CDs Are Gaining Interest from Consumers
Savings accounts and CDs are generating more interest from both consumers and investors as the Federal Reserve's recent hikes have boosted yields.
Savings accounts and CDs are generating more interest from both consumers and investors as the Federal Reserve's recent hikes have boosted yields. CD rates only just started to move a few weeks ago, so investors are increasingly starting to think about parking their money in this steady, low-risk vehicle that's delivering increased returns. 
Of course, savings accounts give consumers more flexibility, because they are liquid, said Greg McBride, chief financial analyst for Bankrate. The highest savings rate is 1.3%, and the national average is 0.09%, while a money market account rate is as high as 1.3% with a national average of 0.12%, according to Bankrate, which surveys about 4,800 banks and credit unions in all 50 states for both savings accounts and CD rates.
But Bankrate's data show a one-year CD's yield as high as 1.50% with a national average of 1.36%. For longer-term CDs, a two-year CD can yield as high as 1.75% with a national average of 1.53% while a five-year CD yields 2.35% and a national average of 2.06%. The yields on CDs are more robust than those of savings accounts, and though the glacial uptick in interest rates makes them attractive to investors, they do have a ways to go.
"Most CD rates have not improved, because they have been limited largely to banks already paying the highest yields," he said.
The yields for CDs have improved slowly since the Fed made its first interest rate hike in December 2015 when the national average was 0.27% while a year ago the yield was 1.31%.
"If you're sitting back waiting for your bank to raise rates on CDs, you will be disappointed," McBride said.
While CDs are used often by retirees to preserve their capital, generate income and diversify their broader portfolio, some consumers allocate money into them for tuition payments next spring or for a down payment on a home for 2018.
"They guarantee you the safety of your money and you know what return you are going to get and exactly when you are going to get it," he said.
Indeed, Millennials in particular who are saving money for a car or a home could open a CD to ensure they have enough money for the down payment for their purchase, said Kimberly Myszkewicz, marketing manager for RateWatch, a Fort Atkinson, Wis.-based premier banking data and analytics service owned by TheStreet, Inc.
"A 12-month CD gives them a better return and the security of knowing they will have the funds they need when the time comes for their payment," she said.
A 2016 survey from RateWatch found that 35% of Millennials said they "have no clue about where to start investing" and nearly 25% plan to buy a car in the next one to two years while 20% are saving to put a down payment on a house in the same time frame.
"For those that have existing CDs with low returns, there is still opportunity to benefit from the current uptick in rates," said Myszkewicz. "Many financial institutions have not updated their early withdrawal penalties, so in some cases, it may make sense to take the small hit of the penalty and 'refinance' into a new term or at a different financial institution offering a higher rate."
Consumers and investors should opt to allocate their funds into a savings account, because the yields are much higher and there is no penalty for an early withdrawal.
"Unless you can live without the money for a year, you are better off keeping it in an online savings account," McBride said.
Since the Fed is likely to raise interest rates again, consumers can benefit as rates move up modestly in the interim. The yields for two- or five-year CDs are not high enough to incentivize consumers to lock in those low rates for such a long time, he said.
The "sweet spot" is a one-year CD that has a better return than a savings account and consumers have the ability to reinvest in one year from when "interest rates are likely to be higher," said McBride.
"A savings account is better when you compare CDs with maturities of less than a year," he said. "As rates continue to rise, the outlook and appeal from people will improve."
Some consumers choose to have both a CD and a savings account, said John Allen, a director of PurePoint Financial, New York-based financial institution which only offers those two types of accounts.
"People like CDs, because it's harder to access your money and they are earning a good rate," he said. "They like the fact that their money is tied up."
Consumers can seek the best rates by conducting research online. Other companies such as MaxMyInterest will find the best rates for consumers without having to switch banks.
"The highest yielding bank on our platform is now paying 1.31% on fully liquid, FDIC-insured bank deposits without an account minimum or maximum," said Gary Zimmerman, CEO of MaxMyInterest, a New York-based company which maximizes cash balances for savers. "You can link your existing checking account with us."
Online banks typically offer the highest yields because their cost structure is lower, he said.
While some investors opt to ladder their CDs with varying maturities, one catch which emerges is that if rates rise faster than expected, investors "will miss out on the opportunity to benefit from the increase in rates," Zimmerman said.
"In a rising rate environment, it is important for investors to pay attention to the cash portion of their portfolios," he said. "A simple savings account at an online bank can often beat a traditional bank CD. Several online banks are offering savings accounts that offer two times the yield of even a five-year CD at a brick-and-mortar bank."