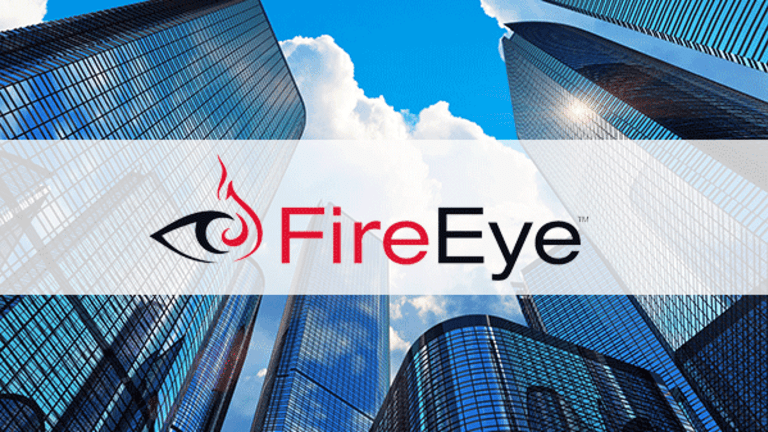 Sense of the Markets: Software M&A Bargains Abound
A Trump tax holiday could provide ample funds for acquisitions, even if interest rates rise.
As 2016 comes to a close, Oracle Corp. (ORCL), Microsoft Corp. (MSFT), Salesforce.com (CRM) and others are busy digesting this year's big enterprise software acquisitions. But Wall Street has diverging views on whether the pace of M&A will continue in 2017, as offsetting factors could drive or hinder deals.
Higher interest rates make it more expensive for tech companies or private equity firms to finance acquisitions. However, the potential for a Trump administration to allow companies to repatriate cash through a tax holiday would provide funds for purchases. If waves of offshore cash return to the U.S., the list of attractively valued software companies includes cybersecurity shop FireEye Inc. (FEYE) to marketing applications developer HubSpot HUBS to nonprofit finance and administration software developer Blackbaud Inc. (BLKB).
"There are factors at play that are going to make it a little more difficult for software companies to be as aggressive next year as they were this year," said Morningstar Inc. analyst Rodney Nelson. Rising interest rates are probably the top impediment, he said, although corporate tax policy and a possible tax holiday on the tech sector's trove of offshore cash are wild cards.
"If you look at the companies that have been most aggressive this year, they probably have their hands full in terms of integrating the purchase they have already made, whether that's Oracle with Netsuite, Microsoft with LinkedIn or Salesforce with Demandware," Nelson said. Meanwhile, many of the attractive targets, like LinkedIn and Demandware, are off the market.
Kirk Materne of Evercore Partners suggested there could be one or two megadeals in 2017 in a Monday report. Legacy software vendors like SAP AG and Oracle could look to acquire smaller software-as-a-service companies to shift their businesses more toward the cloud. SAP and Oracle declined to comment on their plans.
"We would also expect heightened levels of M&A around vertically oriented apps companies, [Artificial Intelligence]/machine learning technologies, analytics, big data technologies and digital marketing." Materne wrote, adding that security companies could also draw interest.
Oracle, Microsoft and other enterprise tech groups have $180 billion in offshore cash, much of which could be put to use for M&A if Trump allows companies to repatriate cash at a 10% tax rate, as he suggested during his campaign.
Evercore identified 13 software bargains trading below the historical average software acquisition multiple of five times sales, suggesting their price tags are attractive if the businesses line up with a suitor's other criteria.
The list ranges from Cornerstone OnDemand Inc. (CSOD), valued at 4.8 times 2017 sales, to FireEye, valued at 2.5 times 2017 sales despite its prominence in the cybersecurity market. Well-known security groups Imperva Inc. (IMPV) and Fortinet Inc. (FTNT) were also on the list, valued at 3.2 and 3.0 times 2017 sales, respectively.
A number of the companies on the Evercore list were part of the Salesforce board presentation that became public through the hack of director Colin Powell's email. The Salesforce deck included HubSpot Inc. and Zendesk Inc. ( ZEN), which Evercore values at 4.6 times 2017 sales; Pegasystems Inc. (PEGA), with a market value of 3.1 times 2017 sales; and Tableau Software Inc. (DATA) , with a valuation of 2.8 times projected sales.
Also on the list are Qualys Inc. (QLYS) (4.6 times projected 2017 sales), Blackbaud, New Relic Inc. (NEWR) (4.2 times), Actua Corp. (ACTA) (4.1 times) and RealPage Inc. (RP) (3.5 times).
Tableau, Blackbaud and HubSpot declined to comment for this article. Others did not respond to queries.