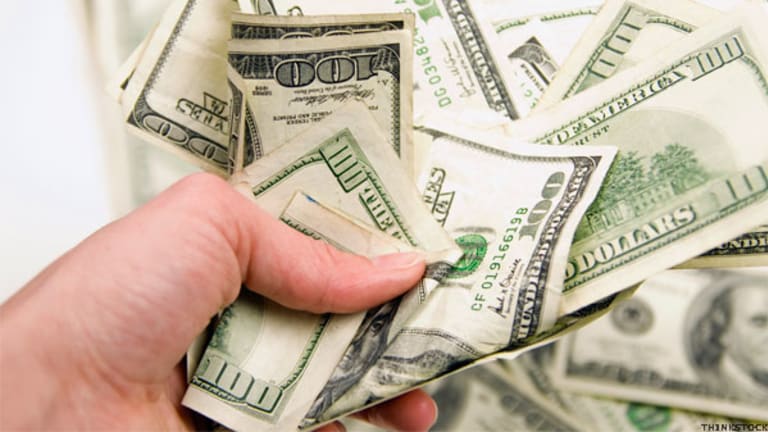 Are Subprime Loans Getting a Second Act?
The idea of granting mortgages to people with less-than-perfect credit has a growing appeal for lenders.
NEW YORK (
) -- Coming soon from a mortgage lender near you: subprime loans.
Really? Weren't they banished to the dustbin of history?
Well, some types, such as the "liar loans" that required no proof of income, may be gone forever. But the idea of granting mortgages to people with less-than-perfect credit has a growing appeal for lenders.
"It won't be unfettered and there will be restrictions, but frankly, subprime lending will have to come back," says Keith Gumbinger, vice president of mortgage-information firm
HSH.com
, in a report on the firm's website.
Lenders' problem is that rising mortgage rates have made it unprofitable for homeowners to
, so refi applications have fallen off a cliff. Since refinancing has accounted for about two-thirds of mortgage applications in recent years, lenders must scramble to replace the lost business. Recent
are simply not enough.
Also see: Why the Housing Recovery Doesn't Matter for Millions of Us>>
Rising home prices also make subprime loans less risky, as there's a better chance a home can be sold for enough to
if the homeowner runs into trouble.
Many borrowers, along with many in the real estate and home building industries, will welcome some loosening of the extremely tight loan standards implemented during the financial crisis. In recent years, lenders have required excellent credit scores, down payments averaging 20% and proof that income has been steady for years. Self-employed applicants, even with large incomes, have found loans very hard to get.
But the pendulum isn't likely to swing back to where it was in 2005 and 2006, when applicants' credit ratings didn't matter and loans could be had for zero down.
"Those mortgage loans were niche products to begin with and were intended for 2%of the market," Gumbinger said. "Unfortunately, they were marketed to 20% of the market, and that's when the problems started."
Also see: Washington Coalition Targets Wealthy for Home Buying Reforms>>
Among the various high-risk products of that freewheeling era, option arms are unlikely to return, HSH says. Those allowed the borrower to decide what size payment to make, with amounts below a minimum added to the loan balance.
But interest-only loans are slowly coming back, especially for large mortgages. These offer a low payment because there is no payment to principal, meaning the debt doesn't get smaller every month as it does with a conventional amortized loan.
Balloon-payment loans, which require a large pay-down of principal after a given number of years, may come back eventually, HSH says. No-documentation loans probably won't return in their old form, but may be replaced partially by loans that require proof of assets owned rather than proof of income.
Zero-down-payment loans are already returning, but this time the applicant must furnish proof of enough income to make payments.
So don't expect a return to the Wild West. But if you've been sitting on the sidelines, afraid you'd never get a mortgage, it's a good time to test the market. Credit restrictions are easing and mortgage rates are still pretty low.