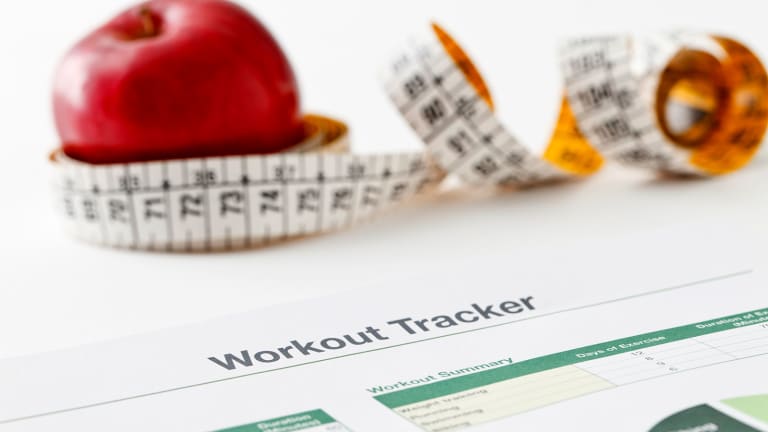 Are Corporate Wellness Programs Worth the Time and Money?
From weight loss challenges to biometric tracking, more companies are using health and wellness programs to boost employee retention and productivity--but do they work?
Could your company's health and fitness program make you a healthier and better employee?
That's the million dollar question as a growing number of employers are implementing some form of health and fitness program in the workplace to boost productivity and retention and also to reduce absenteeism. But do these programs truly work?
The CDC Foundation reports productivity lost due to absenteeism costs employers $225.8 billion annually, which works out to $1,685 per employee.
Although employers want to slash absenteeism, most companies don't want a work force clocking in sick or with a contagious illness either. Data from the Harvard Business Review found workers who come to work while ill cost employers approximately $150 billion to $250 billion, or 60% of the total cost of worker illness.
In addition to employer costs, Wellsource, an online health risk assessment company, says average health care premiums for families have increased by 114% since 2000, with employees now shouldering the majority of the burden. The average employee is now responsible for 19% of his individual insurance premium, which works out to about $899 per year, and 30% or his family's premiums, or $3,997 per year.
As a way of reducing lost productivity and enhancing their workforce, employers are turning to companies like Wellness Corporate Solutions to promote healthy living. Emily Kolakowski, the company's chief operating officer, says the company works with more than 500 clients to help improve the retention and overall wellbeing among their employees. "The new trend is not to just hike productivity in the workplace but to retain and provide more of a return on value than a return on investment," she said.
Kolakowski's company provides a smattering of services ranging from biometric screenings (blood pressure and other health metrics) to on site surveying where areas of health and fitness interventions could be helpful. "Our services are customizable and tailored to each client's needs," she says. "We also work with the goals set by our clients. For instance, one client saw its retention rate improve by 10% after they implemented suggestions from a wellness survey."
But not everyone thinks these programs are helpful.

Some Experts Say Corporate Wellness Programs Don't Work
Despite good news coming from wellness program drivers, researcher Andre Spicer from Cass Business School at the University of London contends that not only are corporate wellness programs ineffective, but they also may be counterproductive.
Spicer, who co-authored The Wellness Syndrome (Polity, 2015), said he's observed instances where employees became too involved in fitness and health challenges and ended up minimizing their attention to their job. Why? Employees reported feeling that if they were more attractive or thinner, they were more likely to be considered to be valuable at work.
Spicer believes that employees who are in poor health may not be as productive but takes issue with how the image of what is considered to be healthy is presented to workers. The notion of this extremely thin or muscular individual as the goal during a corporate health and wellness program may create a sense among already healthy workers to push back or give up because the goal may seem to be impossible.
Ultimately Spicer does not dismiss all corporate wellness programs and says offering realistic opportunities, such as a corporate gym membership and setting more sensible goals, may be perfectly fine.
Kaushal Pethe, manager of wellness programs at ComPsych, a provider of employee assistance programs, says there is a "right way" to approach a wellness program in order for secure an effective outcome.
"First, you can't go wrong if you address employee needs," Pethe says. "That's a great place to start - identify employee pain points and what employees are struggling with. Recent studies have established that wellness programs are both a good perk and sound business strategy. They are known to bring about healthy change, resulting in more productive employees and ultimately better products and services for customers. Wellness programs are no longer just 'good to have' benefit but a must have."
Pethe adds wellness programs seem to be one of the perks Millennials  seek in an employer given that those in this demographic often find fun challenges and competitions to be attractive and exciting.

Making the Corporate Wellness Program Work for You
Pethe says companies should take a whole employee approach to a health and wellness program rather than cherry-pick goals. "The aim is to look at the whole employee, physical, mental and emotional health, and not just focus on the need to lose weight, for instance," she says. "And when employees are given choices, they feel more invested because they can choose what feels good and is important to them," This holistic approach also makes the employee feel that his or her employer cares about them as a person, and is not just trying to improve their health for cost purposes."
Also, make the program fun and encourage participation by focusing on healthy behavior and not on punishing bad behavior. "So that employees won't see the program as punitive, we recommend employers focus on positive behavior, involve employees in planning wellness events and give employees choices in incentives as well as program paths," Pethe adds.
Although a number of companies are in the business to design and implement wellness programs, taking a DIY approach in-house is possible and can be effective. For instance, the CEO of Security Service Federal Credit Union in San Antonio developed an internal program that seems to hit all the right notes with employees.
"We originally created our program under the name 'CUFit' in 2008 and focused on the physical wellness aspect," says Gerry Smith, the credit union's vice president of human resources.  "After a few years, we identified the need for a greater scope and launched our new version, 'Total Wellbeing,' in 2014 targeting financial, emotional and physical wellbeing.  Our president and CEO, Jim Laffoon, actually championed the idea of expanding our program so that we look at everything that impacts our employees.  Our intent is to provide resources so that our employees are in an optimum position to perform their best at work."
She says some aspects that make the credit union's program effective include a tremendous amount of emotional support and having access to several health and wellness support systems. This includes annual biometric screening, free gym memberships and partnerships with the credit union's health care provider, Humana, to monitor, measure and reward employees who take advantage of our programs. "Finally, we provide multiple venues in all regions for our employees to participate in wellness initiatives like 5k run/walks, etc. along with their family members and significant others," Smith says.
Security Service First invested about $40 per employee per month on wellness, population health and incentives in 2014.  "We have been able to see a slowing in the increase of our health care premiums, as well as seeing a decrease in critical employee measurements such as weight, blood pressure and BMI, for example," Smith says.
Why does this program work for the credit union? Smith says executive team management buy-in is key, especially from the CEO. "Our president CEO is our biggest champion," Smith says. "He ensures we are able to provide the best products and services to support our number one priority – our employees."
Corporate support from the top to ensure proper implementation of these programs may be the key to making them effective.