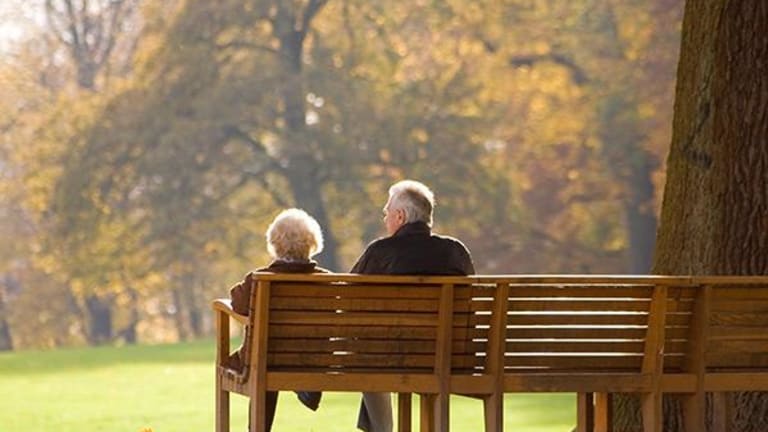 Annuities Can Play a Larger Role During the Trump Administration
President Donald Trump wants to create an environment that helps individuals reach greater economic prosperity, and annuities can help him achieve that goal.
Donald Trump wants America to return to a past economic prosperity, that included guaranteed pensions for dutiful and loyal workers to their company. The Trump administration should know that annuities can be a building block to achieve this goal.
Promote Guaranteed Income
For some unknown reason, the annuity industry has never truly promoted the one benefit that only annuities can provide. That unique "thing" is lifetime income. No other product can contractually guarantee payments that you can never outlive. It's one of the few true monopolies left in the world of business. For most people, income for life is a big deal, and the reason Social Security is untouchable from a political standpoint. Everyone loves receiving their monthly payments.
Trump is a vocal fan of Social Security, and has vowed to protect that popular program at all costs. To many self-proclaimed annuity haters, the ugly reality for them is that Social Security is the world's best inflation annuity structure. I'm assuming that even those haters gleefully spend their monthly Social Security payments. Educating the voters on how annuities can add to that needed "income floor" would seem to be an easy message for Trump to sell.
Interest Rates Need to Head North
Regardless of what annuity income type chosen (SPIA, DIA, QLAC, Income Rider), lifetime income payments are a combination of return of principal plus interest. It's a transfer of risk to the annuity company to pay, regardless of how long you live. Although your life expectancy at the time payments start is the primary pricing mechanism, interest rates do play a secondary role.
Common sense will tell you that if interest rates rise, then guaranteed annuity payments will rise, as well. Trump must deliver on his economic and pro-business promises and give the Federal Reserve solid reasons to continue to raise rates from these historic low levels.
Postpone and Fix the DOL Ruling
Many in the annuity industry are glad to see Thomas Perez, who served as Secretary of Labor for President Barack Obama, depart for someone whom they consider to have more of a pro-business/less government background. Repeal and replace "Obamacare" is currently grabbing most new headlines. But "FiduciaryCare" (what I call a pending DOL ruling) should definitely be postponed and fixed so that it places less of a burden on all financial professionals who advise clients on retirement products. The rule, which will be phased in this year and represents a modification to the Employee Retirement Income Security Act of 1974, assigns a wider swathe of financial advisors the responsibility of a fiduciary; at its core, it requires them to prioritize a client's interests over their own. 
On April 6, 2016, the U.S. Department of Labor (DOL) issued its final rule expanding the "investment advice fiduciary" definition under the Employee Retirement Income Security Act of 1974 (ERISA) and modifying the complex of prohibited transaction exemptions for investment activities in light of that expanded definition.
The annuity industry must control and enforce a sales message that too often goes unregulated, especially in the indexed annuity world. In addition, the educational requirements to sell annuities must be raised across the board. Eventually fixing the DOL ruling should be an easy lift for the Trump administration, and a win for the consumer.

An Improved Economy Will Help the Annuity Industry
Although every president's plate if full with a litany of complex issues, growth of the U.S. economy should be the priority for President Trump. If his campaign words are matched by his administration's deeds, then we should see the real pro-business growth that the country so desperately needs.
Repatriating corporate funds, lowering corporate taxes, improving ObamaCare, and keeping jobs in the U.S. will put more money in everyone's pocket. Consumer confidence will translate into improving everyone's lifestyles, which will then lead to people wanting more income security in retirement.
Annuities that guarantee a lifetime income stream can combine with Social Security to solve for longevity risk, or outliving your money. Annuity guarantees can help with the goal of improving people's lives. 
This article is commentary by an independent contributor. Stan The Annuity Man is the top independent annuity agent in the country, licensed in all 50 states, and a co-founder of Annuities.direct, the first direct to consumer annuity shopping platform.

Stan The Annuity Man has published seven best-selling books on annuities, and will send them as a gift to all TheStreet readers under no cost or obligation. Simply email Stan (stan@stantheannuityman.com) your physical mailing address or click to fill out the online form.