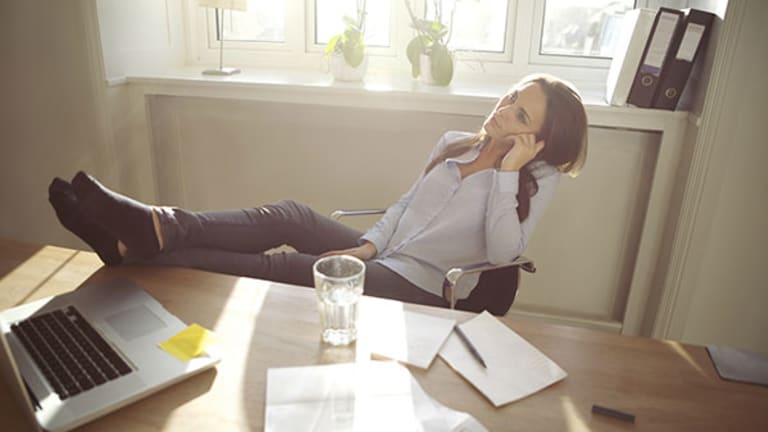 An Online Data Broker Helped This Scammer Steal $47 Million
The FTC has filed charges against Leap Labs for selling social security and bank account numbers that led to millions of dollars in theft
New York (MainStreet) -- Selling personal information is bad enough when a Website tells the world about your love of Wild Things or distributes a list of every naughty product you lingered over on Amazon this year. It can get catastrophic when that data trove includes bank account and Social Security numbers, as happened recently to hundreds of thousands of unsuspecting consumers.
Then they all got robbed.
The FTC has charged data broker Leap Labs and its founder John Ayers with selling personal data gathered from hundreds of thousands of people to online marketers. Ayers got this information by buying up applications in bulk from payday loan websites known as "publishers." A publisher website helps consumers find these high-interest loans by collecting personal and bank account information, then directly depositing the funds if a loan is approved.
First, the cash-strapped borrowers began getting unsolicited phone calls, e-mails and text messages from services trying to push their products. Then their money started to go missing when one of Ayers's customers (almost inevitably) turned out to be a scammer.
Between 2009 and 2013, according to court documents, Ideal Financial Solutions made millions of dollars in unauthorized debits and withdrawals against hundreds of thousands of bank accounts provided by Leap Labs. Even after Ayers hired one of Ideal's executives Brian Jensen as his chief marketing officer and learned about the practice, Leap Labs continued selling the payday loan applications.
The FTC's complaint describes an elaborate system of fraud committed by Ideal Financial Solutions in which Leap Labs was willingly complicit. While at Ideal, Jensen developed "shell companies by recruiting straw officers and fabricating shell websites. Ideal Financial presented these websites to payment processors to meet their underwriting requirements, claiming that its customers purchased its products via the sites."

WATCH: More personal finance videos on MainStreet | More videos from Ross Kenneth Urken
View Today's Auto Loan Refi Rates
Despite processing at least 1.5 million charges in the three years Jensen worked there, Ideal Financial's 85 websites had a grand total of eight actual customers.
In all, using the information provided by Ayers and companies like his, Ideal stole $47 million from people who could least afford it. According to the FTC investigation, $4.12 million of that can be attributed to the information from Leap Labs alone, money which Ayers knew would be stolen when he sold the data.
"This case shows that the illegitimate use of sensitive financial information causes real harm to consumers," said Jessica Rich, Director of the Federal Trade Commission's Bureau of Consumer Protection in a statement. "Defendants like those in this case harm consumers twice: first by facilitating the theft of their money and second by undermining consumers' confidence about providing their personal information to legitimate lenders."
The case was filed Monday in an Arizona federal court and is pending resolution.
--Written for MainStreet by Eric Reed, a freelance journalist who writes frequently on the subjects of career and travel. You can read more of his work at his website A Wandering Lawyer.