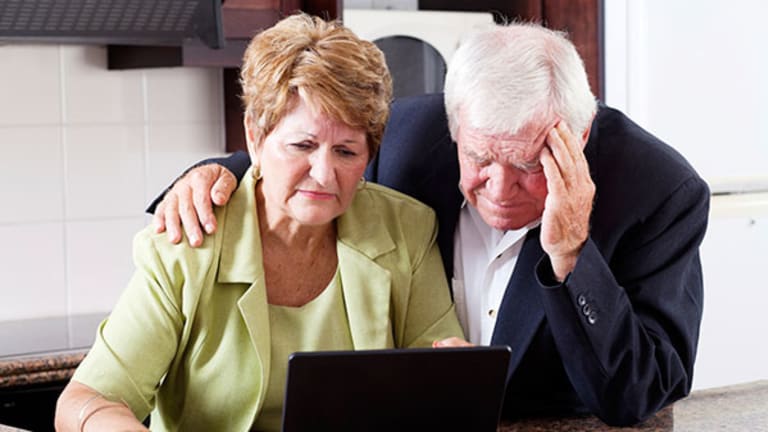 Americans Retiring Early, Then Running Out of Money
Unrealistic expectations are causing retirees no end of trouble.
Unrealistic expectations are causing retirees no end of trouble.
NEW YORK (TheStreet) -- If there's one word that best describes Americans' understanding of retirement, it might be "confused."
That's the operative term after a review of the latest Genworth (GNW) - Get Report survey on retirement readiness among adults nearing the end of their working years.
Genworth reports that Americans are "retiring earlier ... but underestimating retirement expenses" once they arrive -- both the result of "unrealistic" expectations.
"Unpredictable retirement dates, compounded by misperceptions about retirement expenses and the uncertain futures of traditional sources of retirement income may leave many retirees at risk for outliving their retirement savings if they don't prepare properly," says Eric Taylor, national sales manager for annuities at Genworth.
Also see: 5 Myths About Social Security Busted>>
Solidifying a recent trend in which Americans seem to be struggling with their retirements, the Genworth study says that 73% of Americans are "confident they will retire as planned," yet only 48% of actual retirees "retired when they expected."
Then there's the problem that, as a recent survey by Wells Fargo (WFC) - Get Report says, middle-class Americans consider paying off debt a bigger priority than saving for retirement.
That's noble, but once the bills are paid, there's little left for the retirement savings account.
The Genworth data reveals that 52% of pre-retirees expect their living expenses to decrease in retirement, but actually, 65% of retirees saw their costs rise in retirement. Genworth says health care costs are the main culprit, along with real estate and "money spent on dependents."
Also see: We're Saving Only 16% of Our Income>>
Only 12% of retirees interviewed by Genworth say they had enough money to meet those higher living expenses.
Put it all together and you have a scenario in which millions of Americans will retire not knowing they lack the necessary funds to survive in retirement -- and may not have the financial means to close that money gap in their 60s, 70s and beyond.
Talk about a wake-up call for Americans nearing retirement.
If Americans don't get a better grip on their retirement needs, and a more realistic timetable on when they can afford to retire, a financial tsunami awaits millions of unsuspecting U.S. retirees.
At that point, the operative word will no longer be "confusion" -- it will be "disaster."