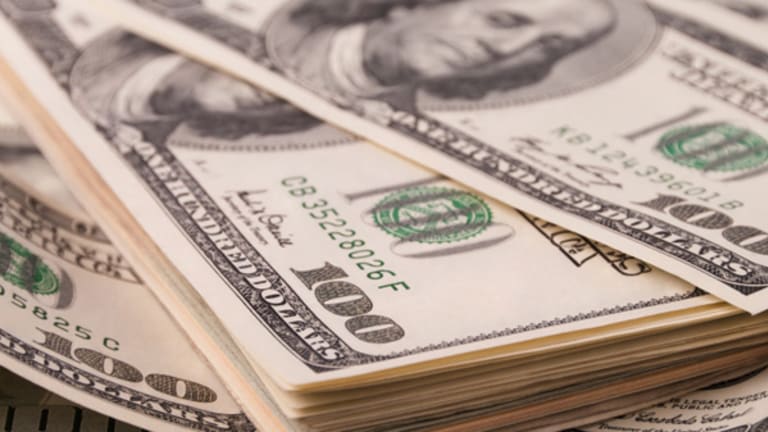 Americans Are Giving Up on Retirement
Now a third of us think we'll stay in the workforce until age 80 -- up from 25% in 2001.
NEW YORK (
) -- The U.S. government managed to avoid a government shutdown -- for now -- so now Americans can turn their attention from the economic dysfunction in Washington, D.C, to their own financial picture.
Unfortunately, a
from investment banking giant
Wells Fargo
(WFC)
says adults heading into their post-working years face a financial shutdown of their own.
Many middle-class Americans seem to be losing hope over any resolution to their retirement problems. A full 37% of middle-income Americans told Wells Fargo researchers that they will "never retire," but will "work until I'm too sick or die."
Left unsaid is that there is no guarantee their employers will keep them on the payroll until they're 70, 80 or 90 years old.
Nervous workers have seen this story before. The Employee Benefits Research Institute, in particular, has a
thorough look
at the bleak retirement picture, noting that 49% of Americans say they may not retire, or at least have limited confidence in how they can afford to retire.
Also see: Why Social Security Is Rising Only $17 Next Year>>
But the Wells Fargo study takes that anxiety a step further, showing that Americans are so fixed on paying bills and keeping financially afloat that they can't afford to save for retirement.
"We do this survey every year, and for the past three years the struggle to pay bills is a growing concern and the prospect of saving for retirement looks dim, particularly for those in their prime saving years," says Laurie Nordquist, head of Wells Fargo Institutional Retirement and Trust.
Nordquist takes the usual approach with financial institutions in encouraging middle-class Americans to "create a path" to retirement, but workers evidently are losing confidence in finding the path -- or don't want to find it.
Consider these figures from the Wells Fargo study:
42% of middle-class Americans say paying bill and saving for retirement is not possible ...
... Although13% of the same group says saving for retirement is a priority.
48% of Americans say they don't believe they can save for a comfortable retirement.
34% say they will remain in the workforce until age 80 -- up from 25% in 2001, an alarming jump in just two years.
Also see: Yes, We're Making Less Money and Have Fewer Job Choices>>
Wells Fargo does note that Americans who have a written plan for retirement and follow that plan are much more likely to retire comfortably than those Americans without a written plan.
The problem is that almost half of survey respondents (45%) said they have so few financial assets that it's not worth creating and following a written retirement plan.
If that sounds like the middle class is giving up on a secure retirement, few would argue.
Certainly, you won't get an argument from the rising number of Americans who see a personal financial shutdown in their future yet seem too tired and dispirited to turn that picture around.