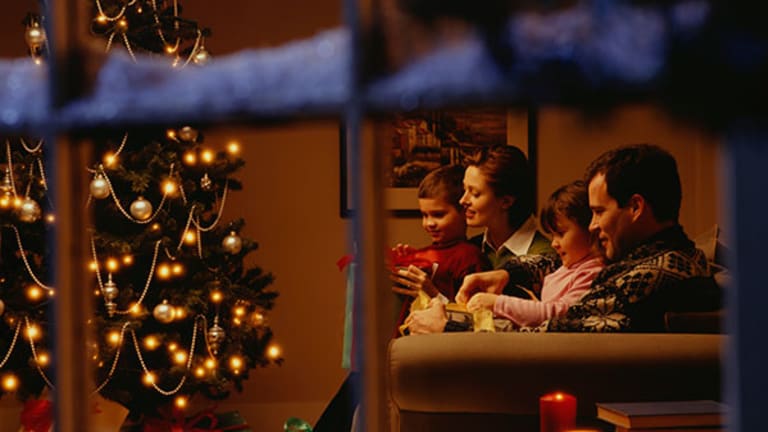 Americans Are Feeling Holiday Cheer: Optimistic About Jobs and Money
Two measures of our collective mood point to a growing sense of confidence.
NEW YORK (MainStreet) — Americans are feeling better, and it's not just the eggnog. We made it through the recession, a bit worse for the wear but wiser, and now we're growing even just a bit optimistic. Two surveys of consumer attitudes seem to lend proof to our growing sense of good cheer.
Gallup's U.S. Economic Confidence Index climbed to its highest rating of the year and now stands just two points away from a post-recession high. The index measures Americans' views of current economic conditions and whether they feel the economy is getting better or worse.
For the week ended Dec. 21, nearly one quarter (23%) of Americans said the economy was "excellent" or "good," while 29% said it was "poor." And nearly half (46%) said the economy is "getting better."
"As the end of 2014 nears, Americans' confidence in the economy is higher than it has been at almost any time over the past seven years," writes Gallup analyst Justin McCarthy in a report. "The highest index reading of the year comes on the heels of a good week for the Dow and the lowest gas prices since 2009. That positive economic news may also help explain President Barack Obama's improved 45% job approval rating last week, his best since May and a level he has not exceeded since August 2013."

WATCH: More personal finance videos on MainStreet | More videos from Ross Kenneth Urken
View Today's Auto Loan Refi Rates
Another measure of our good nature is the Money Anxiety Index, an analytic developed by behavioral finance expert Dr. Dan Geller.
"It took consumers seven full years to regain financial confidence and return to the same level of money anxiety they had on the eve of the Great Recession," says Geller. That low level of "money anxiety" indicates a surging optimism, reflecting less consumer financial worry and stress. Geller claims the index is highly predictive, signaling the arrival of the Great Recession over a year prior to the official declaration of the recession in December of 2007.
"A major factor in the gradual improvement of the Money Anxiety Index is the continued positive news on employment," Geller claims. "The November employment figures show that the economy added 321,000 nonfarm jobs, which is the strongest monthly gain in nearly three years, increasing the three-month employment average to a gain of 278,000 per month."
--Hal M. Bundrick is a Certified Financial Planner and contributor to MainStreet. Follow him on Twitter: @HalMBundrick